Inside Citrix's $2.25-Billion Acquisition of Wrike

Citrix Systems Inc. (CTXS) has agreed to purchase workgroup collaboration software-as-a-service (SaaS) provider Wrike for $2.25 billion. Citrix says it's an investment in the future of enterprise work.
"I think among the top priorities of companies around the world... is really figuring out what work is going to look like once we get into this post-pandemic period," said David Henshall, Citrix CEO, in a presentation to financial analysts this morning. "[O]ne thing that's super clear is that this hybrid or distributed work model that we've all seen over the last nine months is really here to stay. It's generated a tremendous amount of benefits and companies are really embracing this as the go-foward."

Citrix Synergizes SaaS Plan
Citrix says that buying Wrike will complete its bid for the workplace cloud by adding collaborative work management services to the Citrix Workspace platform.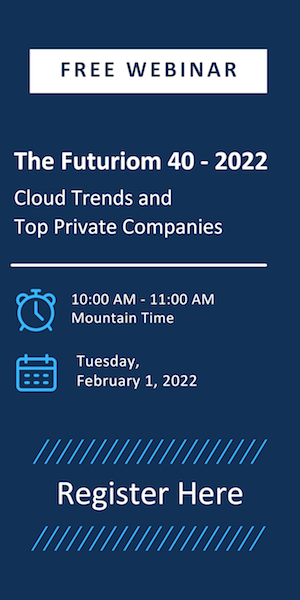 That series of solutions is central to Citrix's long-term strategy to offer only cloud-native software-as-a-service (SaaS) on a subscription basis. It's a goal it seems to be reaching, albeit gradually.
In fourth-quarter and full-year 2020 results issued this morning, Citrix reported that subscription bookings for 2020 accounted for 75% of all product bookings, compared to 62% for 2019.
Annualized recurring revenue (ARR) for SaaS was $725 million for the fourth quarter, up 39% year-over-year. That figure shows SaaS comprising about 60% of all ARR for the fourth quarter.
Citrix/Wrike: The Broader Context
In buying Wrike, Citrix is following a recent pattern of big spending in the area of workgroup solutions — validating Henshall's observations on the demand for these services.
On December 1, 2020, for instance, Salesforce.com (CRM) announced it would pay a whopping $27.7 billion to purchase Slack Technologies Inc. (WORK), which in the past was a Wrike competitor. That deal drew attention to Microsoft (MSFT), which reportedly passed on buying Slack in 2016 and has been throwing resources behind its Microsoft 365 and Teams.
Wrike also has many competitors, including Asana (ASAN), which went public in 2020; Atlassian (TEAM), and Smartsheet (SMAR). All are part of a market for collaborative work applications for hybrid and multi-cloud networking that IDC reportedly has estimated will top $30 billion by 2023.

Citrix Fields Tough Questions
Analysts on today's call questioned the wisdom of Citrix spending big on M&A in light of its lackluster record in this area. Indeed, in 2015, activist investor Elliott Management — which no longer holds a stake in Citrix — confronted Citrix management with criticisms of its acquisition habits. Those were sucking resources the company needed to improve its profitability, Elliott said. As a result, Citrix sold its GoToMeeting web and videoconferencing division to LogMeIn (LOGM) for $1.8 billion in 2016.
Citrix says the fit with Wrike is much better than other acquisitions because both companies have the same goal to serve remote, cloud-based workers. Wrike, founded in 2003 and based in San Jose, Calif., claims 18,000 customers, including Geico, Google, Okta, Airbnb, Siemens, Dell, and the ubiquitous Snowflake (SNOW), which Wrike announced last year adopted its collaboration platform. Citrix says Wrike showed $160 million in 2020 revenues, a 30% compound annual growth rate since 2018.
The Citrix/Wrike merger is expected to close in the first half of 2021. Citrix is financing the deal through a combination of debt (including a $1.45 billion bridge loan from JP Morgan Chase Bank) and existing cash and investments. Execs said the acquisition will be neutral to full-year 2022 financials and accretive after that. The Wrike executive team, led by CEO Andrew Filev, will join Citrix. It's not clear what will happen with the rest of Wrike's roughly 1,000 employees.
Investors seem pleased with the proposed buy. This afternoon, Citrix shares were trading at $136.02 (+4.02, 3.05%).