Why Salesforce May Buy Slack

[Ed. note: On December 1, Salesforce confirmed its plan to acquire Slack for $27.7 billion.]
Salesforce.com Inc. (CRM) is expected to announce plans to buy messaging company Slack Technologies Inc. (WORK) during its quarterly earnings presentation after market close Tuesday, December 1.
If it materializes, the deal could be a direct punch at archrival Microsoft (MSFT), which in 2016 was rumored to have abandoned its own bid for Slack. Since then, Microsoft has thrown a lot of marketing muscle behind its Teams software for remote workgroup messaging, which competes directly with Slack's own workgroup communications platform. And tension between the two firms has escalated.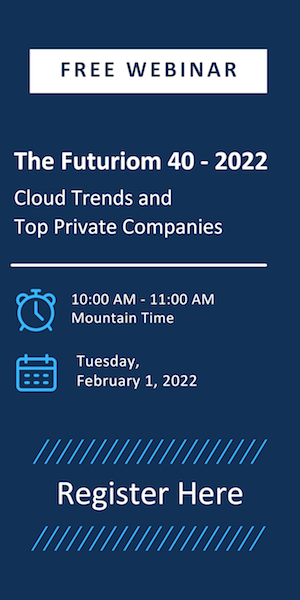 Last July, Slack filed a complaint to the European Commission, stating that Redmond acted anti-competitively by bundling Teams with Office 365. In a prepared statement about the complaint, David Schellhase, General Counsel at Slack, delivered the following scathing evaluation:
"Microsoft is reverting to past behavior. They created a weak, copycat product and tied it to their dominant Office product, force installing it and blocking its removal, a carbon copy of their illegal behavior during the 'browser wars.' Slack is asking the European Commission to take swift action to ensure Microsoft cannot continue to illegally leverage its power from one market to another by bundling or tying products."
So far, the EU hasn't taken any reported action against Microsoft, which defended its position by stating that the COVID-19 pandemic dramatically raised demand for remote collaboration software, and poking at what it called Slack's lack of video conferencing:
"We created Teams to combine the ability to collaborate with the ability to connect via video, because that's what people want. With COVID-19, the market has embraced Teams in record numbers while Slack suffered from its absence of video-conferencing…."
Microsoft's statement about Slack's video conferencing is inaccurate. But it reflects claims that Slack's video capabilities aren't as strong as those in Teams, Zoom, or Google's G Suite. In the end, it seems Slack's complaint basically led to ongoing comparisons with Teams, with Slack coming out stronger in some areas but unable to exceed Microsoft in sales.
Salesforce to the Rescue?
If Salesforce buys Slack, it could mean a far rosier future for Slack than butting heads with the likes of Microsoft, Google, and Zoom, each of which is in a position to outsell Slack, even if their products fall short in key areas. Investors seem to agree: Once the potential for a Salesforce takeover came to light in a Wall Street Journal report last week, Slack's market cap rose from about $17 billion on November 25 to nearly $25 billion by November 30.
The news had the opposite effect on Salesforce shares, which were trading at $242.13 (−5.50, 2.22%) on the afternoon of November 30. Investors seem worried about Salesforce swallowing such a large transaction. Perhaps they are also concerned about how Slack for Salesforce collaboration would compete against Oracle Corp.'s (ORCL) close relationship with Zoom.
These complaints are an old chestnut for Salesforce, which has a long-running habit of aggressive M&A — and an equally long record of side-stepping analyst crowing about it. The company made at least nine acquisitions over the last two years, culminating in the purchase of Vlocity for $1.33 billion early in 2020. With Dragoneer Investment Group, Salesforce also led the $479 million Series G funding round for Snowflake, which preceded the data warehousing startup's IPO in September 2020.
While Salesforce knocked it out of the park on its last quarterly report in August 2020, analysts applauded the company's ability to digest its acquisitions so far, but questioned whether Salesforce's chronic M&A habit was winding down. And here's how CEO Marc Benioff replied on the earnings call:
"[W]e're not in a good M&A environment. I just don't see it. Maybe things could change. Of course, things always are changing…. But I think this isn't part of our plan right now."
Apparently, change is in the air. If Salesforce buys Slack, it is rumored to be ready to pay a premium in cash and stock for that privilege. How the move actually will pan out in a growing market will be, at the very least, exciting to watch.