Why Cloud Data Analytics Is So Hot

With public markets on a roller coaster and word of an ongoing tech spending slowdown, it's surprising to see a spate of cloud firms apparently thriving in the midst of it all. But the recent IPOs of Snowflake (SNOW) and Sumo Logic (SUMO), along with a flurry of startup investments and M&A activity, show that nothing seems to be hindering companies offering cloud-based data analytics.
Let's start with those IPOs: In its Wall Street debut last week, Snowflake raised over $3 billion on an issue of 28 million shares — along with publicity as the year's biggest IPO and the "biggest software IPO ever."
Investors apparently liked Snowflake's 121% year-over-year growth in Q2 of 2020; its multi-million-dollar investment from Salesforce early this year; and the 3,000-plus customers who've gathered their public and private cloud data into the vendor's data lakes. Even as the stock sank with the market on September 21, trading at $226.38 (-13.62, or -5.67%), that loss was still above the company's IPO share price of $120 on the September 16 debut.
Sumo Logic's IPO Happened Too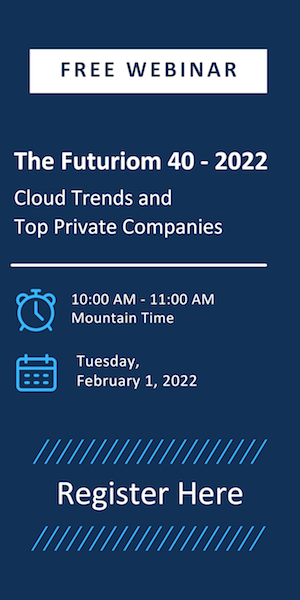 Sumo Logic (SUMO) had its IPO overshadowed by Snowflake's last week, but analysts were impressed as the company raised over $300 million at a price of $22 per share on an issue of 14.8 million shares. In the downward-trending tech market on September 21, Sumo shares were trading at $24.30, -.745, or -2.97% — still okay considering the original share price.
Sumo Logic's SaaS-based Continuous Intelligence Platform applies machine learning and artificial intelligence (ML/AI) to structured and unstructured data. The goal is to obtain real-time data analytics across a range of applications, including, the company says, "fraud detection, preventive maintenance, inventory management, and smart city IoT initiatives."
The success of both Snowflake and Sumo Logic's IPOs, even in a down market, indicates the growth of cloud-native services that make sense of the enormous volume of data most enterprises generate. Sumo Logic, for instance, claims to scan an average of 873 petabytes of data daily, or 49.9 quadrillion events per month for over 2,100 enterprise customers.
Data Analytics Funding Also Rising

The above IPOs aren't the only news items pointing to the growing popularity of cloud-native data analytics. A slew of startups are also looking to participate in this market —valued by Sumo Logic at north of $50 billion. Following is a list of some of more notable recent funding rounds:
Devo Technology: On September 15, this startup announced $60 million in Series D funding, led by Georgian, with Bessemer Venture Partners and Insight Partners contributing. The round brings the startup's funding to $131 million.
Founded in 2014 in Madrid, Spain, and originally named Logtrust, Devo is now headquartered in Cambridge, Massachusetts. The 240-person company, like Sumo Logic and Splunk (SPLK), specializes in scanning and analyzing enormous amounts of data.
Devo also has a new CEO, Marc Van Zadelhoff, former general manager of IBM Security and COO of LogMein. And in July Devo announced a $9.5 million contract with the U.S. Air Force for security data analytics.
Data.world: Also on September 15, this company announced $26 million in new funding led by Tech Pioneers Fund. The round brings Data.world's total funding to $71.3 million since its launch in Austin, Texas, in 2016. Offered as SaaS, the software deploys ML to organize and populate data indexes for enteprises such as its home city of Austin, Texas, or agencies of the U.K. Data.world is also a partner with Snowflake.
JupiterOne: On September 17, this security data management startup (and potential competitor to Sumo Logic) announced $19 million in Series A funding led by Bain Capital Ventures, with participation from Rain Capital, LifeOmic, and individual investors.
The vendor, headquartered in Morrisville, N.C., specializes in gathering and managing data to ensure cybersecurity compliance for enterprise data such as healthcare records. In fact, the startup began as a healthcare records company, but switched to cloud-native software to manage what it calls "cloud posture management, risk analysis and compliance reporting, vulnerability management, threat hunting, and incident response."
More to Come
The above is just a sampling of recent progress in this space, which calls attention to the growing demand for software that makes sense of the rushing tsumanis of data generated by hybrid and multi-cloud services.
By the way, controversial data analytics firm Palantir is set for its own IPO later this month. While the firm claims that half of its customers are enterprises, Palantir's secretive government information has put it in the spotlight. Expect sparks to fly.