Microsoft Talks AI, Azure, and Avatars

Microsoft (Nasdaq: MSFT) this week kicked off its Ignite technology virtual conference with a focus on the capabilities of the Azure cloud platform.

"The case for digital transformation has never been more urgent," said Microsoft CEO Satya Nadella in a keynote speech. "Businesses small and large can improve their productivity, as well as the affordability of their products and services, by building tech intensity."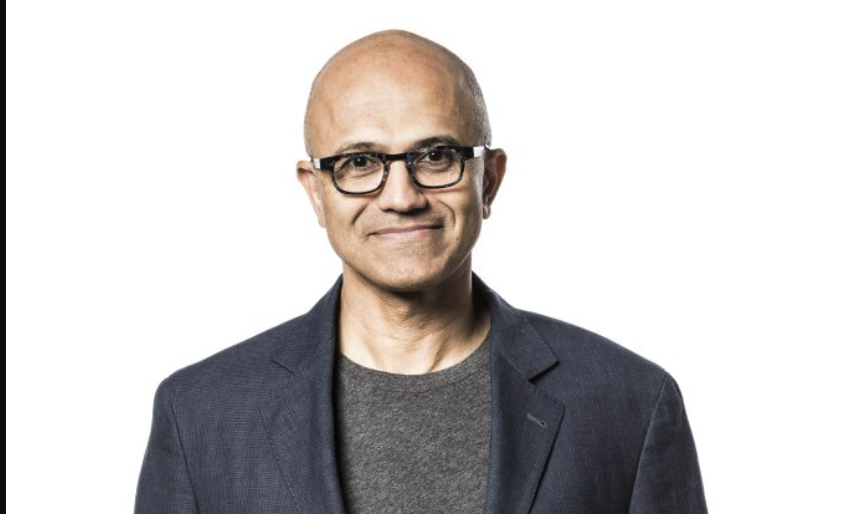 Microsoft CEO Satya Nadella. Source: Microsoft

To promote tech intensity, Microsoft pitched a series of enhancements to Azure, which, with 50% year-over-year growth reported last week, has helped vault Microsoft to the status of the world's near-most valuable company. Following is brief rundown of key Azure announcements, grouped by topic:
Azure Arc. Microsoft has added a slew of capabilities to its Azure Arc management and orchestration system for Azure and related cloud elements, including Kubernetes and database resources. These improvements are aimed at improving Azure support for hybrid and multi-cloud environments. Among the enhancements are the following, all available in preview:
The ability to run clusters in Azure Stack HCI (hyperconverged infrastructure), a service that promotes HCI capabilities for Azure applications and is now supported by default in Azure Arc.
Better integration with vSphere from VMware (NYSE: VMW), which Microsoft says will give developers and users the ability to "configure, operate, and delete VMs [virtual machines]" based on vSphere templates within Azure.
Machine learning and inferencing as an Azure Arc capability, which Microsoft says "can be deployed with one click on Arc-enabled Kubernetes and supports Google Cloud Platform and Amazon Web Services Kubernetes clusters."
Azure Artificial Intelligence (AI). Microsoft added support for AI, which is increasingly required in edge applications, in a range of ways, among them the following:
A new Azure Cognitive Service for Language, which unifies the capabilities of a suite of Microsoft natural language processing (NLP) tools into a single service supporting over 50 languages. The service is compatible with the three existing services it now brings together in one system. The new offering, Microsoft says, streamlines the development of develop AI-based applications in Azure that analyze language to identify customer sentiment.
An Azure OpenAI Service that brings Generative Pre-trained Transformer 3 (GPT-3), a platform that creates written content from natural language via AI, into Azure. GPT-3 was created by San Francisco-based AI development firm OpenAI, and Microsoft claims residency on Azure adds security and scalability. The service is available by invitation only, though presumably it will open up at a later date.
Revised Security. Customers of Azure Security Center and Azure Defender will now be using a newly revamped Microsoft Defender for Cloud. The purpose is to extend Azure security across AWS to support customers' moves to multi-cloud. (No mention of Google Cloud Platform.) The following features, available now, include:
Automatic assessment of AWS security profiles with recommended adjustments.
Support for Amazon Elastic Kubernetes Service, a workload protection service in AWS
Integration with Azure Purview, which manages the security of data across cloud workloads
In addition to the above, Microsoft has revamped Azure Defender for Internet of Things (IoT) as Microsoft Defender for IoT. The new package is agentless and has been extended to protect more devices, including voice-over-Internet Protocol (VoIP) phones and building control systems. It works with third-party solutions, including Splunk, IBM QRadar, and ServiceNow.
There also are improvements to the use of identity and zero-trust security in Azure, and protection for endpoints has been enhanced.
Azure Mixed Reality. Microsoft has landed in the metaverse, and is offering options for Azure customers, set for availability in the first half of 2022:
Cloud customers can augment their applications with Microsoft's Hololens 2, a hands-free, holographic device available at a discount today.
Cloud users of Teams can avail themselves of the mixed-reality Microsoft Mesh App to add avatars to their Microsoft Teams meetings, giving customers the option to subject their colleagues to startling hair colors, oddly inappropriate outfits, and funny faces.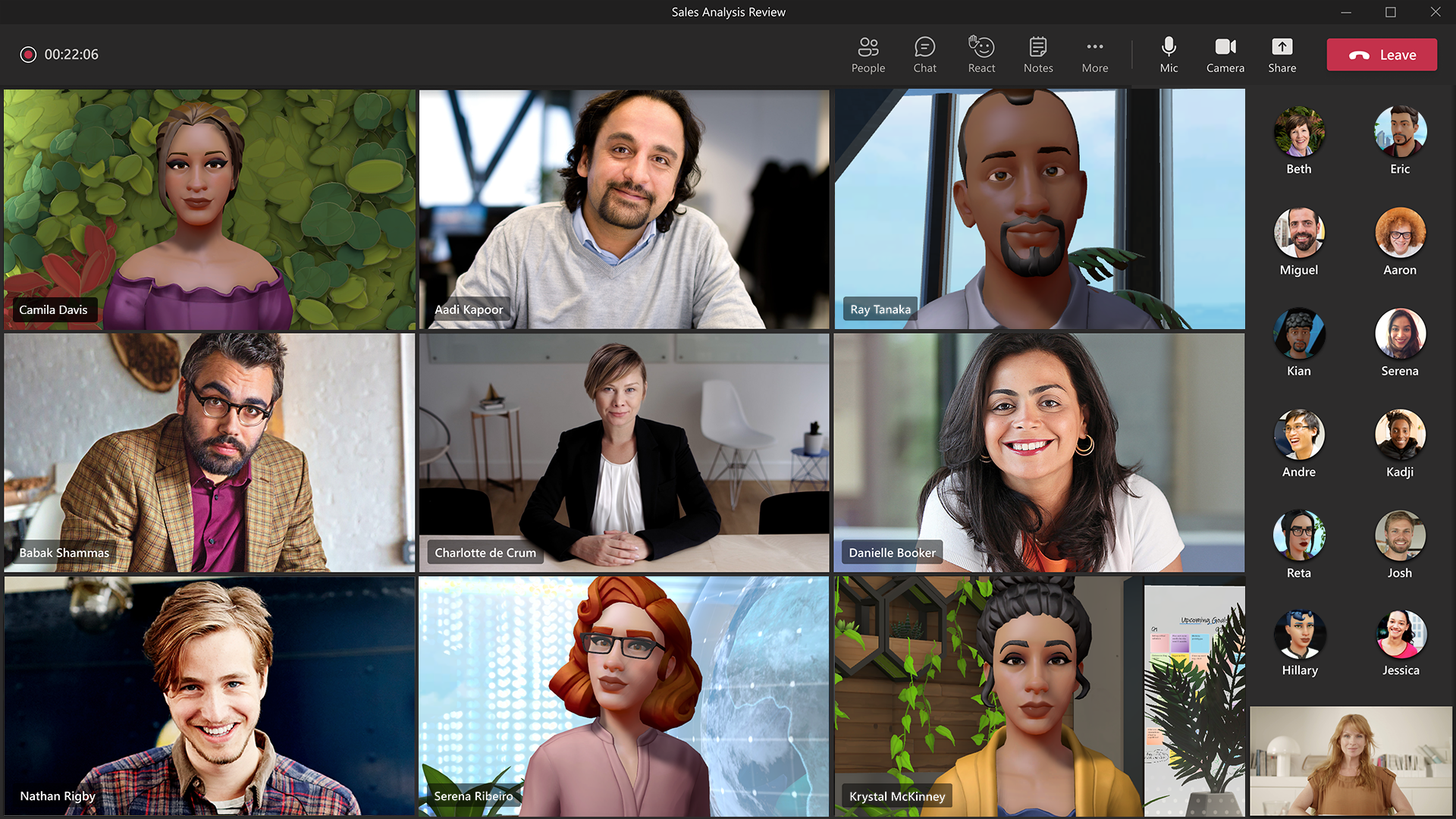 Mesh for Teams. Source: Microsoft
Ignite features many more Azure announcements, and it isn't over yet. We expect even more news as the show rolls through its second day. Stand by for updates.