Cloud Tracker Pro
Here Are the Top 5G Use Cases by Region

Recent data from Futuriom Cloud Tracker Pro indicates that interest in potential 5G use cases differs across geographies.
While broadband connectivity is the top use case for all telcos supplying 5G, beyond that the various regions show differing priorities. Take the U.S., for instance. Data gathered by Futuriom indicates that providers are aiming at retail applications for 5G. This makes sense, given that the retail sector accounts for roughly 6% of the U.S. gross national product -- amounting to nearly $3 trillion in 2022. In Canada, however, retail takes a back seat to healthcare and a series of other applications, including drone management.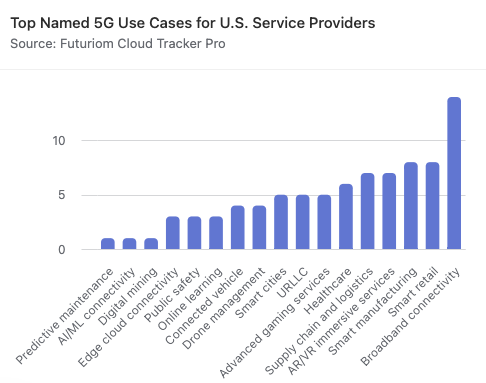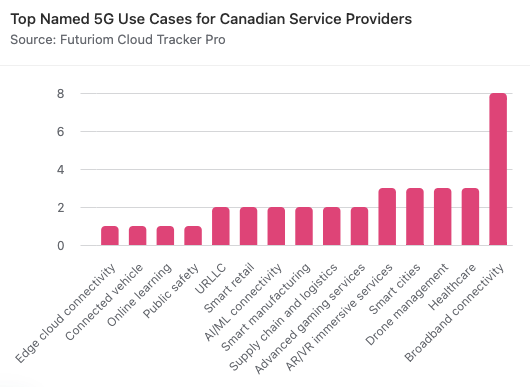 Healthcare also factors second to connectivity for service providers in the Latin America (LATAM) region, followed by advanced gaming services. Retail isn't mentioned at all. Providers in Africa show a similar set of top named use cases, though retail factors in a minor way.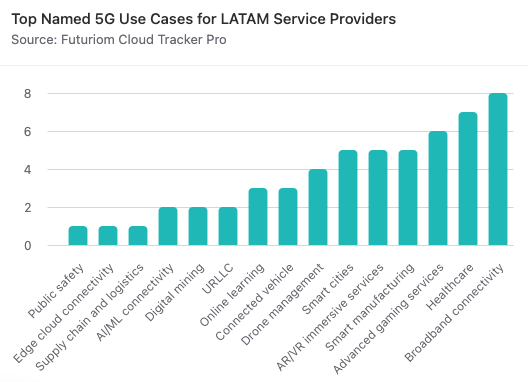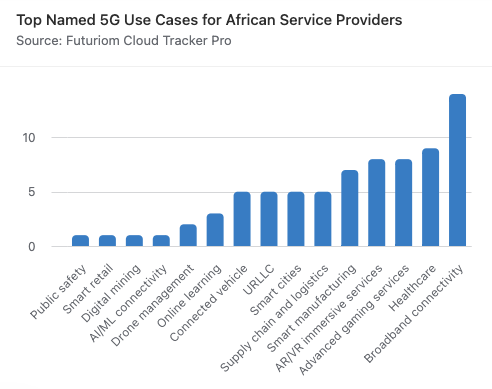 In the Middle East region, smart cities take precedence for potential 5G business, with equivalent focus on manufacturing, ultra reliable low latency communications (URLLC), and augmented reality/virtual reality (AR/VR) immersive services.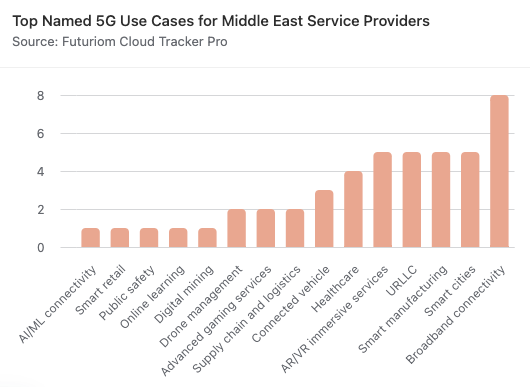 To access the rest of this content, you need a Futuriom CLOUD TRACKER PRO subscription — see below.