Cloud Tracker Pro
Smart Ports Build on Private Wireless

While telcos and their vendors grouse about the lack of wireless "monetization," there's at least one industry sector where it's taken off like a rocket.
That sector comprises international seaports, where ships dock and offload 20-foot containers that in turn are delivered via rail or truck to multiple destinations. By most accounts, ports handle 90% of the world's goods at some point in the supply chain. And for the past several years, port authorities have been working to digitize their facilities in order to increase volume while streamlining operations.
Example: China's Port of Shanghai, the world's largest docking station according to sheer volume of cargo handled annually. By deploying a private wireless network comprising 10-Gb/s Ethernet-compatible XGS passive optical networking (PON) technology from Huawei, the port claims to have achieved productivity 213% greater than a traditionally outfitted facility. The enormous cranes that transfer containers from ship to shore are operated from remote control rooms. Thanks to latency of 6 milliseconds over a 100-kilometer distance, plus dynamic bandwidth allocation and quality of service (QoS) implementations, crane operators also have far more granular control over how the cranes are maneuvered.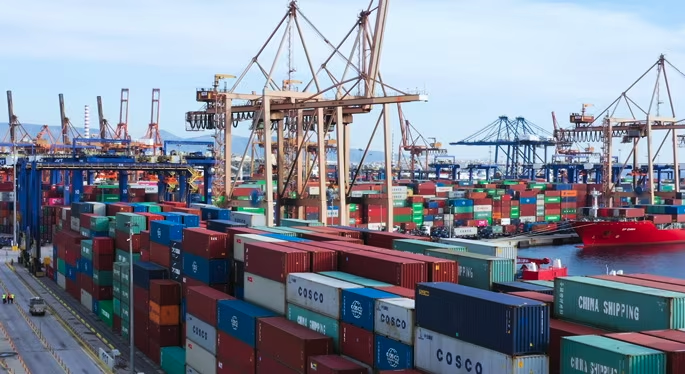 Shanghai Yangshan Phase IV Port. Source: Huawei
To access the rest of this content, you need a Futuriom CLOUD TRACKER PRO subscription — see below.