OwnBackup Gets $240 Million, Plans to Extend Saas Backup

OwnBackup, which offers backup and recovery solutions for software-as-a-service (SaaS) environments, has announced a Series E funding round of $240 million, bringing its valuation to about $3.35 billion and signaling growing demand for cloud data protection.
OwnBackup was founded in 2015 in Tel Aviv on the proposition is that SaaS is great but doesn't always come with the hefty, focused data management software required. The company is now headquartered in Englewood Cliffs, N.J. Co-founders Sam Gutmann and Ariel Berkman are now CEO and CTO, respectively. The company specializes in backup for SaaS offerings from Salesforce (NYSE: CRM), pharmaceutical/life sciences applications provider Veeva (NYSE: VEEV), and cloud banking service nCino (Nasdaq: NCNO). OwnBackup also can back up Salesforce within Amazon Web Services (AWS) clouds.
With this round, OwnBackup is widening its ecosystem to include Microsoft's (Nasdaq: MSFT) Dynamics 365, Redmond's enterprise resource planning (ERP) and customer relationship management (CRM) platform. And that is reportedly just the start of a campaign to extend OwnBackup across other SaaS platforms.
"With this latest funding round, we're poised to extend our proven cloud data protection expertise to Dynamics 365 late this year....," said CEO Gutmann in a blog. "Along with Salesforce and Microsoft, we are actively exploring other cloud providers as potential partners to deliver on its promise for customers to own and protect their data."

Elsewhere, Gutmann told TechCrunch that he's not interested in an IPO at this point, and will also use the new funding to double his 500-employee headcount within a year.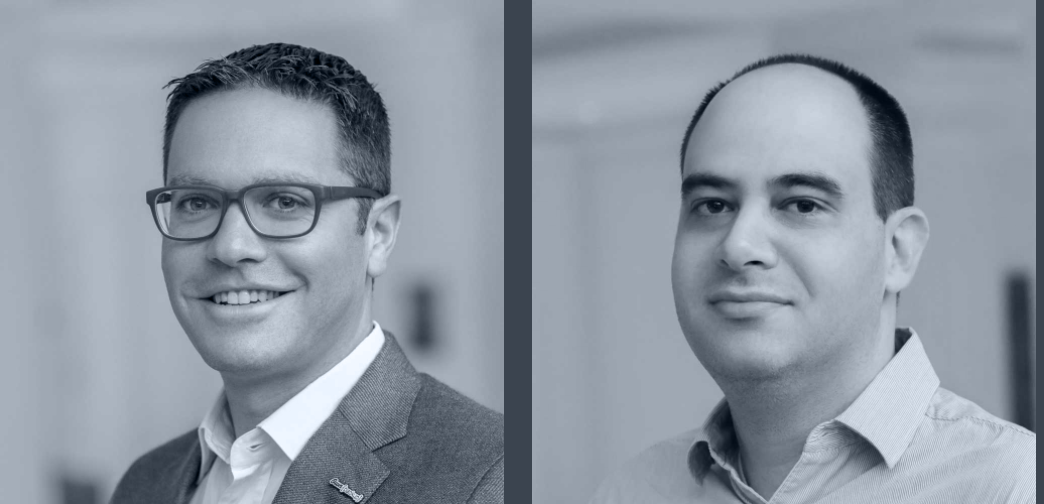 Sam Gutmann, OwnBackup CEO (L); Ariel Berkman, CTO (R). Source: OwnBackup
OwnBackup's Growth In Focus

OwnBackup's expansion matches its sizable growth. With this round, the company has raised a total of roughly $500 million to date, most of which has come to the vendor since January 2021, when the company announced $167.5 million in Series D funding, bringing its valuation to about $1.35 billion.
Also in January, OwnBackup claimed 3,000 customers worldwide and 129% growth in annual contracts between 4Q 2019 and 4Q 2020. Today, OwnBackup claims 4,000 customers, including AECOM, Cargill, Crocs, IHG, Navy General Credit Union, and Zoom, to name a few.
A common customer theme seems to be that OwnBackup is distinguished by its granular access to protected data. "OwnBackup provides us with the ability to know what we're backing up and ensure it remains available," said Jake White, IT Project Manager at AECOM, in a prepared statement. "In the event of a small or large disaster, we know we can find specific information from our huge database and get it back in a fast, reliable way."
A Fertile Field
OwnBackup's plans to expand its ecosystem are timely and probably essential to maintain competitiveness. A lengthening list of rivals includes Acronis, Druva, Veeam, and CommVault (Nasdaq: CVLT), to name just a few. Backup is also tied to secondary storage, where Cohesity and Rubrik, along with incumbents such as IBM (NYSE: IBM) hold sway. Indeed, Cohesity's $250 million Series E round and plan for IPO should signal the value investors are placing on these data management startups.
OwnBackup's Series E was led by Alkeon Capital and B Capital Group, with new investors BlackRock Private Equity Partners and Tiger Global contributing. Existing investors Insight Partners, Salesforce Ventures, Sapphire Ventures, and Vertex Ventures also participated.