Cohesity IPO Is On the Horizon

Cohesity, a private data management company featured in the Futuriom 40, is boasting a valuation of $3.7 billion, a figure set during a recent tender offer expected to yield investors about $145 million worth of Cohesity employee common shares.
The news is the latest step forward by Cohesity, which has raised about $650 million in funding since its founding in 2013 by CEO Mohit Aron (pictured above), who was also the co-founder of hyperconverged infrastructure vendor Nutanix (NTNX). And the 48% increase in valuation since its last funding round of $250 million a year ago signals that Cohesity is doing well in a strong market.
Cohesity is doing so well, in fact, that CEO Aron told Bloomberg this week that an IPO "is not far off," though he wouldn't elaborate.
Multi-Cloud Data Management: A Robust Market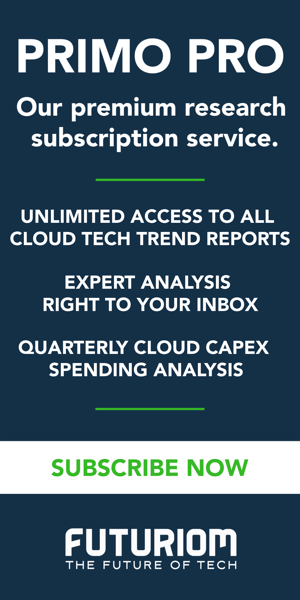 Cohesity attributes its growing value to the success it's had selling its cloud-native secondary storage and data management software-as-a-service to customers such as Cisco (CSCO), NASA, Novartis, Siemens AG, and the U.S. Departments of Homeland Security and Labor. During its most recent quarter, the vendor says annual recurring revenue (ARR) grew nearly 90%. And that figure represents growth in subscription orders by 30% over the last 12 months among Cohesity's existing customers.
All of this says Cohesity is doing it right, but it speaks to robust demand as well. Indeed, Cohesity's success is mirrored by competitors such as Rubrik, another Futuriom 40 company, which also boasts a valuation over $3 billion. And upstart HYCU was recently awarded $87.5 million in Series A funding as it seeks to compete with Cohesity and Rubrik in multi-cloud backup. Notably, HYCU's round was led by Bain Capital Ventures, which has also backed Rubrik. And one of HYCU's integration partners is Nutanix, also a Bain investee.
Compliance Is Backup's Miracle-Gro
There's plenty of business to go around: In the press release announcing its funding, HYCU cites market research valuing the data backup and recovery market at potentially $11 billion by 2022. But the market could be even larger as SaaS-based secondary storage hits the streets, replacing legacy backup and storage hardware and appliances.
Compliance could be the decisive factor in how fast and far the multi-cloud SaaS vendors such as Cohesity will grow. If data stored in the cloud can be proved as predictably located and managed as data isolated in on-premises gear, then the total addressable market could continue to swell substantially.
Today, Cohesity and Rubrik advertise their data analytics and monitoring capabilities as ideal for promoting compliance because their platforms consolidate and simplify data backup, while offering visibility into who is using what data and where.
Still, questions and controversy persist about the steps needed to address compliance in cloud backup services, particularly in situations where compliance requirements demand that data be housed in a specific geographic location.
So far, however, it looks as though the market is embracing Cohesity and its competitors' solutions. And with an IPO possibly on the way, Cohesity illustrates the growing credibility behind the shift to cloud backup.