Announcing the First Futuriom 40

What started as just an idea a few months ago has gelled into one of Futuriom's most important projects to date. After months analyzing the most important trends and private companies in the cloud infrastructure market, we have released our first annual Futuriom 40 report. This report is entirely FREE! You can download it here (registration required).
Cloud technology innovation is accelerating and changing the world. Digital transformation efforts are underway worldwide. Digital transformation means that organizations are using the scale and agility of the cloud to deliver better workflow, collaboration, and efficiency for daily work. This trend has been accelerated by the COVID-19 pandemic, which has highlighted the agility and usefulness of cloud and remote-work technology. Emerging cloud infrastructure and communications technology make all of this possible.
Innovation from the Cloud
In recent years, most of the innovation in cloud and communications infrastructure has come from the venture-backed startup community, which Futuriom follows closely. Some of the great success stories we have followed in this market that have had successful Initial Public Offerings (IPOs) in the past few years include Atlassian (TEAM), Cloudflare (NET), Crowdstrike (CRWD), Datadog (DDOG), Fastly (FSLY), Fortinet (FTNT), Okta (OKTA), Snowflake (SNOW), and Twilio (TWLO), and Zscaler (ZS). All of these companies have featured prominently in our research.
Futuriom believes there's a new crop coming -- and the market is rich with innovation that will change the way cloud and communications infrastructure will be built, forever. Open hardware systems, software-defined infrastructure, and cloud systems and cybersecurity driven by artificial intelligence (AI) and machine learning are now the norm.
To build this report, Futuriom analysts combed through a year of our reports and blogs, poured over all our surveys, and debated current trends. We then came up with a list of five key trends and companies that appear to be leading innovation in each area. This report highlights the cloud technology infrastructure trends and the most promising private companies leading these trends.
The First Futuriom 40
To develop our final list of the Top 40 Private Companies, Futuriom analysts gathered data on all the companies included in our reports over the past year, consulted with a team of trusted industry veterans (including end users and investors), and then had a meeting to reach consensus on the top trends and companies for the final list.
The key trends we are seeing: Unified cloud security, distributed cloud networking, cloud automation, edge cloud, and cloud data management.
The top Futuriom 40 private companies are ... (drum-roll):
Alkira, Arrcus, Aryaka Networks, Auth0, Aviatrix, Cato Networks, Cockroach Labs, Cohesity, Couchbase, Darktrace, Databricks, DriveNets, EDJX, Exabeam, Fivetran, Fortanix, HashiCorp, Infiot, Itential, Kentik, Lacework, Macrometa, NetFoundry, Netris.AI, Netskope, PacketFabric, Pensando, Pureport, Rubrik, Saguna Networks, StackPath, SUSE/Rancher Labs, Tigera, Triggermesh, TrueFort, Vapor.io, Versa Networks, Volta Networks, Weaveworks, and ZEDEDA.
Futuriom 40: Key Findings and Highlights
• Futuriom predicts strong demand for technology to follow key trends in cloud and communications infrastructure. This report highlights these trends as well as some of the most promising private companies we see in the cloud communications and infrastructure space.
• The strongest trends include unified cloud security, distributed cloud networking, cloud automation, edge cloud, and cloud data management. Below, we summarize each trend.
• Trend #1: Distributed Cloud Networking. Software-driven networking technologies including software defined wide-area networking (SD-WAN) and multi-cloud networking (MCN) using Web interfaces and API gateways will be used to build secure, dynamic, virtualized networks to connect distributed applications running across clouds.
• Trend #2: Unified Cloud Security. Integrated cloud security tools will increasingly leverage automated data ingestion, artificial intelligence, and machine learning (ML) to monitor and detect applications and identity-driven behavior and remediate anomalies.
• Trend #3: Cloud Infrastructure Automation. Clouds and cloud-hosted applications are becoming increasingly complex and can no longer be managed by humans. Cloud automation will use real-time collection of data, AI, and abstraction of infrastructure elements using APIs to build software orchestration and automation tools that respond to changing conditions and needs in real time.
• Trend #4: Edge Cloud. As the cloud expands to billions of new devices of via networks such as 5G and more powerful digital transformation of industry, it requires a wide range of new technology to enable multi-cloud orchestration, distributed compute, and data management at the edge of the network, which can include cell towers, retail branches, and industrial sites, for example.
• Trend #5: Cloud Data Management. As the scale of cloud workloads grows, so does the proliferation of data. It must be managed effectively and securely to service the needs of cloud applications.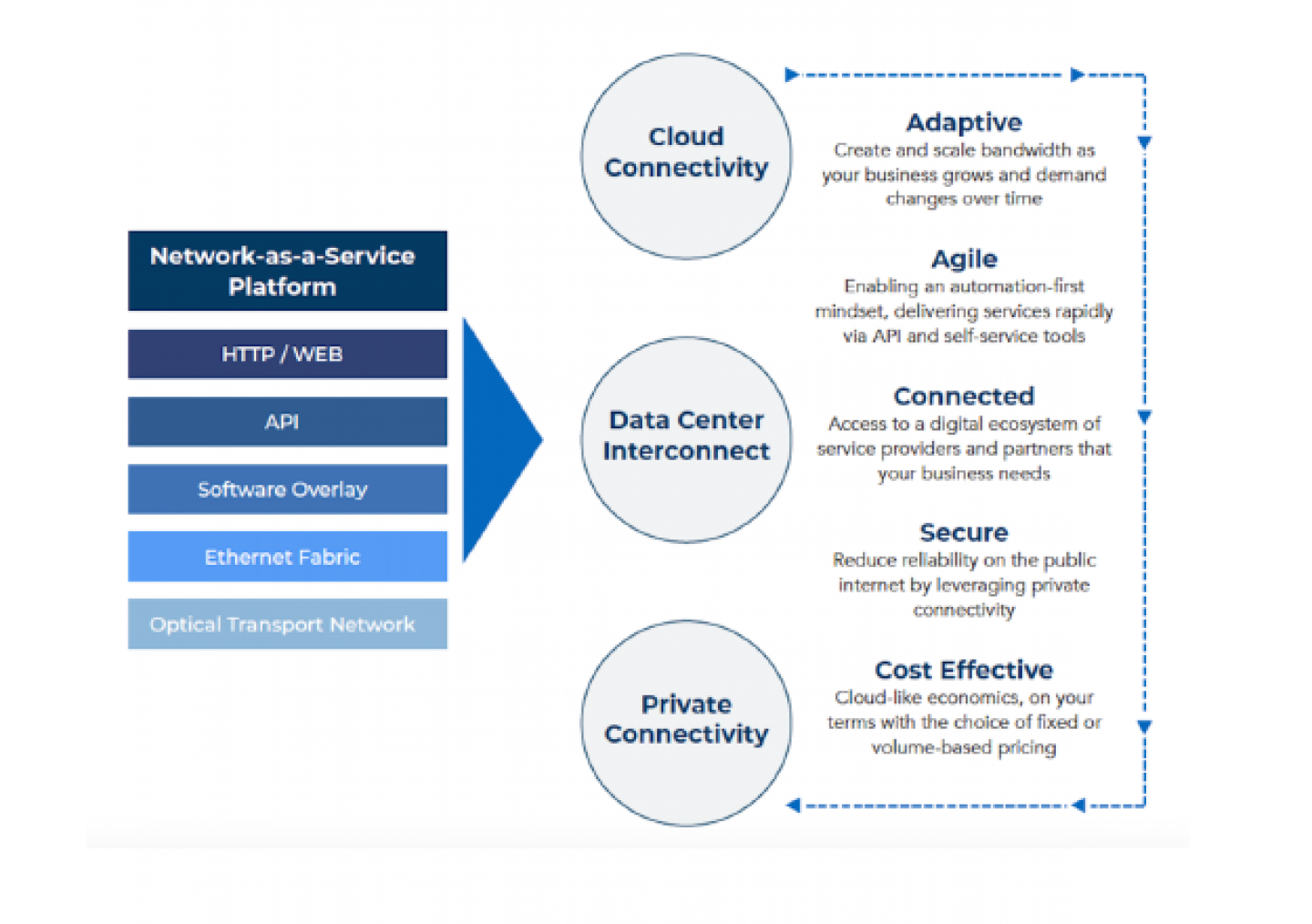 Companies included in the Futuriom 40 for 2021 and profiled in this report: Alkira, Arrcus, Aryaka Networks, Auth0, Aviatrix, Cato Networks ,Cockroach Labs, Cohesity, Couchbase, Darktrace, Databricks, DriveNets, EDJX, Exabeam, Fivetran, Fortanix, HashiCorp, Infiot, Itential, Kentik, Lacework, Macrometa, NetFoundry, Netris.AI, Netskope, PacketFabric, Pensando, Pureport, Rubrik, Saguna Networks, StackPath, SUSE/Rancher Labs, Tigera, Triggermesh, TrueFort, Vapor.io, Versa Networks, Volta Networks, Weaveworks, ZEDEDA