Cohesity Doubles Its Valuation with $250M Round

Cohesity has scored a $250 million Series E funding round, highlighting the strength of the software-defined storage market even in troubled times. The vendor will use the money for R&D and to extend its list of international alliances and partnerships.
The fresh input brings Cohesity's funding to over $650 million and its valuation to over $2.5 billion, the company says. It was led by DFJ Growth, Foundation Capital, Greenspring Associates, and Wing Venture Capital, assisted by Baillie Gifford and Sozo Ventures. Also contributing were Sequoia Capital, Hewlett Packard Enterprise, Cisco Investments, and SoftBank Vision Fund 1.

Notably, SoftBank's Vision Fund was a lead investor in Cohesity's early years. But recent humiliating losses and missteps have pushed it to the ranks of the "also contributing."
HCI-Inspired Storage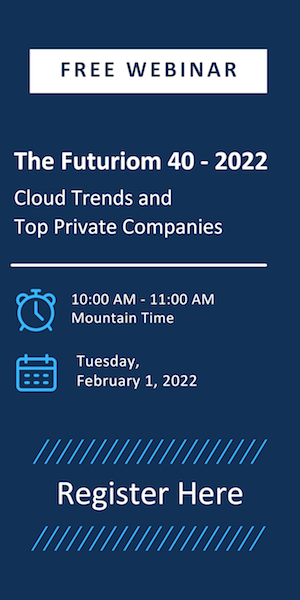 Cohesity, headquartered in San Jose, Calif., was founded in 2013 by Mohit Aron, an early Google technologist who previously co-founded Nutanix (Nasdaq: NTNX), a hyperconverged infrastructure (HCI) company that went public in 2017. The principles used in that venture have been applied to secondary storage at Cohesity — namely, driving a range of file systems and data types into a virtualized system with unified management.
Support for a range of virtual systems (VMware, Kubernetes, and others), databases (Oracle, SAP, SQL among them), along with file and object storage support and hybrid cloud integration with AWS, Google Cloud, and Microsoft Azure, helped boost Cohesity's early market success. In mid-2018, a $250 million Series D funding round led by SoftBank Vision Fund brought the startup's valuation to over $1 billion.
Shifting Demand Spurs Funding, M&A

Cohesity's round seems counter to market fluctuations and setbacks due to COVID-19 and other woes. It shows that, if anything, the pandemic has generated greater need for remote site support and better data management in hybrid cloud environments.
Other startups in this area have benefited from fresh demand. Early this year, private equity firm Insight Partners invested a whopping $5 billion to acquire Veeam, a late-stage startup and Cohesity competitor. Another Cohesity rival, Rubrik, with its own multi-billion valuation, is also expanding globally and revving up its management team.
It seems there's plenty of venture funding in other areas of digital transformation as well. In February, cloud data warehousing startup Snowflake announced an enormous Series G round of $479 million, funded in part by Salesforce (NYSE: CRM). Last week, software-defined wide-area network supplier Cato Networks scored $77 million. And despite early lead investor SoftBank's fallback, plenty of other smart money was available for Cohesity's latest round.
There is also plenty of money on the table for M&A. After spending to lead the Snowflake round, Salesforce announced it will buy Vlocity, a company with streamlines creation of cloud-based customer resource management (CRM) applications, for $1.33 billion. Palo Alto Networks (NYSE: PANW) announced recently it will shell out roughly $420 million to buy SD-WAN startup CloudGenix. And late in March, Microsoft (Nasdaq: MSFT) said it will buy Affirmed Networks, which specializes in software for mobile telecom providers. While the purchase terms weren't disclosed, Affirmed's sizeable funding and potential importance in the 5G market ensure it wasn't cheap.
Will Cohesity be acquired? Does its valuation presage an IPO? It's too soon to tell. In spite of the positive signs, Cohesity's future isn't guaranteed. Competition, market fluctuations, and changes in customer budgets could form barriers. Still, this round and the strong backing Cohesity has gained at least show there is energy behind its solutions -- and behind other technologies that aim to address current challenges.