Microsoft to Buy Affirmed for Azure 5G Play

Microsoft (Nasdaq: MSFT) announced today its plan to acquire Affirmed Networks, a startup specializing in cloud-based management and orchestration of services for mobile telecom providers.
The deal, terms and timing undisclosed, highlights Microsoft's aim to grab its share of a developing (and potentially massive) market for cloud-native platforms on which service providers of all kinds can deliver 5G applications.
Cloud Seeking Telcos
Microsoft has been focused on moving Azure to telecom providers for awhile. But Azure's capabilities and success aside, it still lacks all the pieces necessary to hand mobile service providers a comprehensive platform for 5G development. Until now. With Affirmed Networks, the strategy is, Microsoft hopes, finally in place.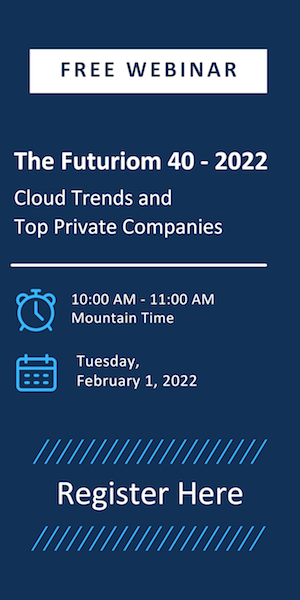 "We look forward to building on the great work by Affirmed Networks with its leadership in virtualized mobile networks," stated Yousef Khalidi, corporate VP, Azure Networking, in a blog today. "Bringing this technology and team of experts into Microsoft allows us to extend our cloud offering to operators everywhere...."

Good Timing on 5G?
Microsoft may be right on time to the 5G services party, where Its competitors are busy staking their claims. Amazon Web Services boasts a stable of large service providers. And early this month, Google Cloud CEO Thomas Kurian blogged about the strategy for Google Cloud to collaborate with large 5G suppliers. He referred to plans for AT&T to deploy Google Cloud in its 5G networks to facilitate solutions for other suppliers.
That announcement must have stung Microsoft, which last year inked its own estimated $2 billion contract with AT&T. That deal included adoption of Microsoft 365 tools by the carrier as well as a 5G service project that sounds just like what AWS has announced.

With Affirmed Networks in its court, Microsoft may retrieve any ground it's lost to others. Affirmed Networks was early to spot the advantages cloud infrastructure offers service providers. With 5G wireless set to transform digital communications worldwide, it aimed to get providers onto the bus without paying too much fare — that is, without spending heavy sums for infrastructure hardware and software to facilitate services.
Affirmed Networks' differentiator is something it calls virtual network slicing, which allows operators to divvy up wireless bandwidth into separate channels, which in turn can be assigned to different services — business applications, gaming, or video, for instance.

Affirmed a 5G Pioneer
Founded in 2010 and based in Acton, Mass., Affirmed emerged from stealth in 2012 with a server-style appliance outfitted with a network functions virtualization (NFV) environment for mobile operators. From that starting point, the vendor has created a fleet of solutions and a roster of alliances that include AWS, VMware, Orange International Carriers, Softbank, Juniper, HP, Dell, and Telus, to name just a few. The company claims over 100 "deployments" in 76 countries.

At the outset, Affirmed was funded by Matrix Partners, Charles River Ventures, Lightspeed Venture Partners, T-Venture, and Vodafone Ventures. By June 2013 it scored a $51 million C round of funding from Bessemer Venture Partners with a contribution from new investor KCK Group and the original investors. In February 2019, it received an additional $38 million from Centerview Capital Technology with help from Qualcomm Ventures LLC, Eastward Capital Partners, and most of the original investors.

Affirmed Networks reported a $53 million 506(b) equity offering to the U.S. Securities and Exchange Commission in February of 2019.

Affirmed just underwent a CEO change: Anand Krishnamurthy, formerly of Airvana, Ascend, Cascade, and Lucent, took the helm, replacing Hassan Ahmed (Charles River Ventures, Sonus, Ascend, Cascade), who had been in the top spot from the outset.
Krishnamurthy, who was part of the founding team, was promoted to president of Affirmed in September 2019. Ahmed now chairs the board of directors.
Maybe it's no coincidence. Given Affirmed Networks' tight integration between its funders and founders, the management shift is likely as well orchestrated as the company's virtual networks. And hopefully, Microsoft's bet on Azure-hosted 5G will dovetail with Affirmed's ambitions to own the development of cloud-native mobile services.