Cloud Tracker Pro
Data Center Service Providers Head to Africa

Digital Realty Trust (NYSE: DLR) is set to acquire a majority stake in a leading South African data center service provider named Teraco Data Environments. The news demonstrates the intense focus the data center services market is putting on Africa, where infrastructure projects are set to open a potentially explosive market.
Digital Realty will spend roughly $1.7 billion to acquire 55% of Teraco, which is valued at about $3.5 billion. Founded in 2008 and based in Johannesburg, Teraco serves over 600 customers (including over 25 cloud and content platform providers and about 300 enterprises) with more than 22,000 interconnections in its Johannesburg, Durban, and Cape Town facilities.
Teraco also provides direct access to a variety of subsea cables along the southeastern and southwestern African coasts. Its facilities are also near to planned hookups for major subsea cabling projects sponsored by cloud service providers, including the 2Africa system spawned by Meta Platforms (Nasdaq: FB), which will circumnavigate the African continent with links to Europe and the Middle East.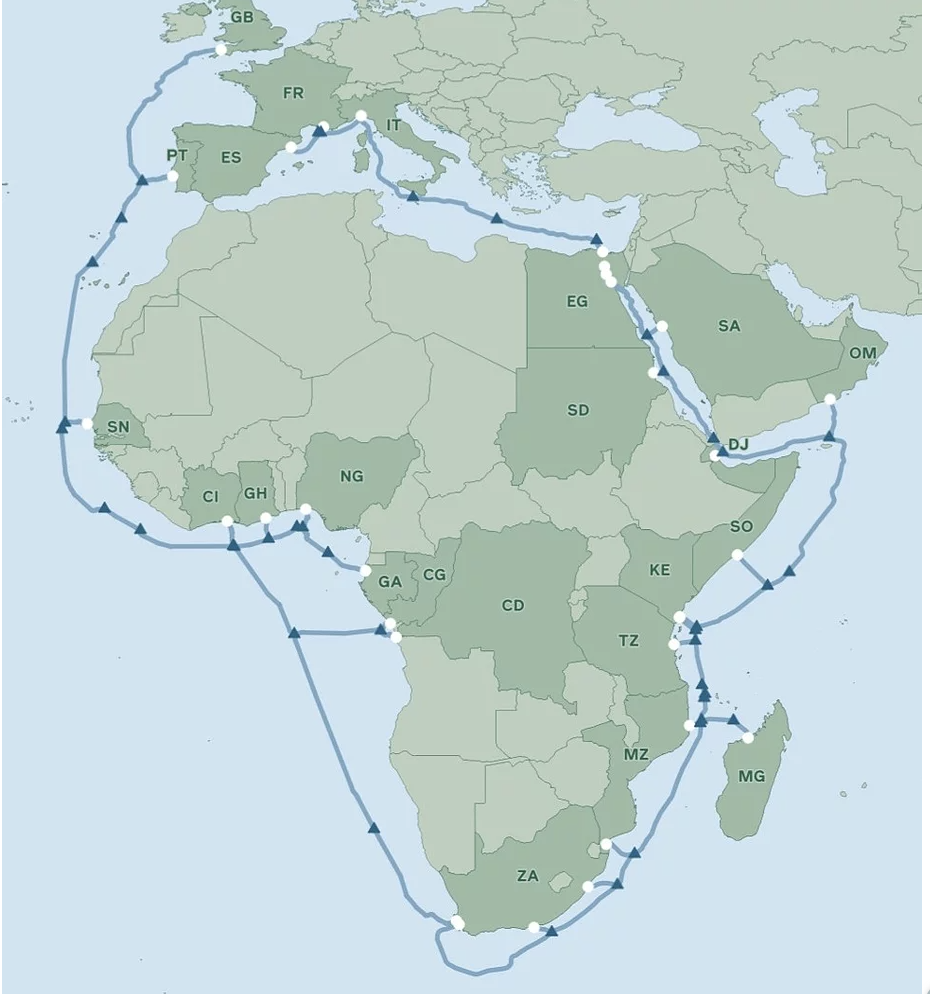 The 2Africa network plan. Source: 2Africacable.com
To access the rest of this content, you need a Futuriom CLOUD TRACKER PRO subscription — see below.