Cloud Tracker Pro
Hybrid Cloud Index: Where Do Hyperscalers Do Best?

Hybrid cloud, incorporating a mix of on-premises IT with cloud services, is growing in popularity as enterprises look to the advantages of cloud while opting to retain certain applications and data on site. And when it comes to supporting hybrid cloud environments, the top public cloud providers, including AWS, Microsoft Azure, Google Cloud, and Oracle, are busy adding options to support enterprise hybrid cloud deployments. Examples include AWS Outposts, Azure Arc and related products, Google Cloud Anthos, and Oracle Cloud@Customer.
That said, as in any kind of service, the cloud titans differ in the features and functions they offer for hybrid cloud. Over the past few months, Futuriom has been delving into how customers view their hyperscaler services. In this review, we'll focus on what each cloud provider is doing well in the eyes of hybrid cloud customers, and where each may be falling down.
Top Primary Benefits and Who's Delivering
Let's start with a couple of basic charts. First off, we see the growing popularity of hybrid cloud in recent data from Futuriom's 2023 Multicloud Networking and NaaS Survey Report. In our survey, the number of respondents planning hybrid cloud adoption were more than double the number opting for public cloud alone: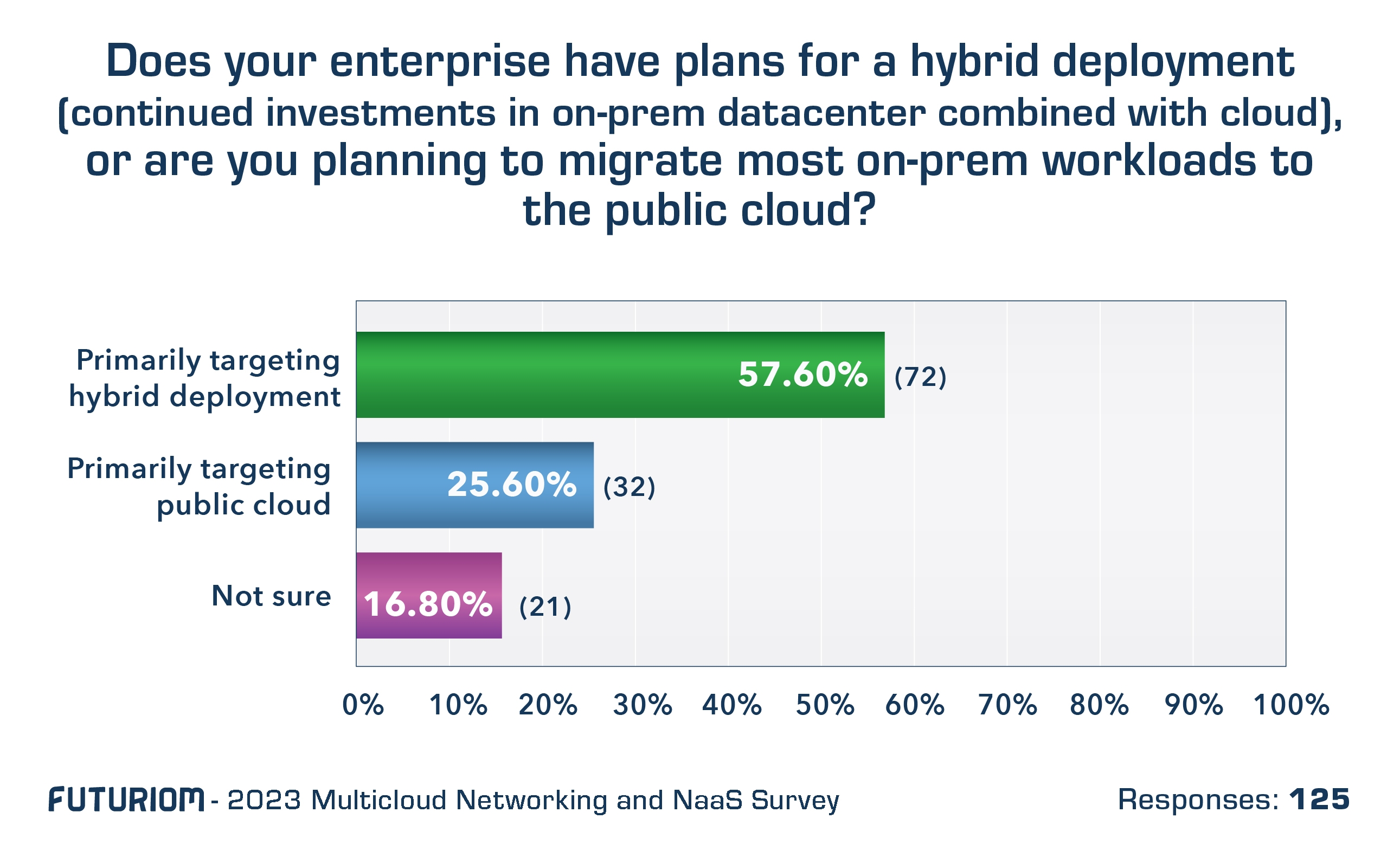 Enterprises adopting hybrid cloud environments have reported a range of benefits from their deployments. Using data from our growing Hybrid Cloud Index, these stated primary benefits are illustrated below: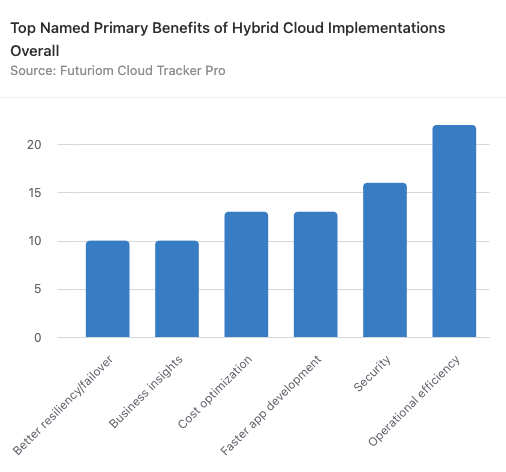 To access the rest of this content, you need a Futuriom CLOUD TRACKER PRO subscription — see below.