CAST AI Raises $35M, Expands with New Features

CHICAGO -- KubeCon -- Startup CAST AI, which offers a Kubernetes management platform that reduces cloud spending using an artificial intelligence (AI) engine, announced today that it has raised $35 million in Series B funding.
At the same time that the company announced its new funding, it launched several new features here at KubeCon, the large conference for cloud-native technology. The new features including automated rightsizing for cloud CPUs, as well as PrecisionPack, a Kubernetes scheduling product.
Laurent Gil, CAST AI's cofounder and chief product officer, told me here that the company isn't just focused on one aspect of cloud cost management -- it's turning the products into a platform to automate many aspects of managing cloud resources and infrastructure.
Gil: Going Next Level
Gil said the changing nature of the market provides many opportunities to expand as the company seeks to automate the way companies can reduce their cloud spending and manage infrastructure.
"We are going next-level in cloud native," Gil told me here at KubeCon, barely containing his excitement. "The big guys are coming. 2024 is going to be an explosion."

So what's going on? As we've been writing about, there is a big shift going on in how companies use cloud resources. They are no longer wiling to plunge in and and consume any cloud app or resource just because it's cool. They need accountability.
Gil told me that after years of being burned by expensive "lift-and-shift" strategies to move applications to the cloud, many enterprises have found the experience complicated and expensive. These customers are now more interested in economically deploying applications and reducing cloud costs -- a topic covered in detail in our cloud cost management and FinOps report. He said in the past few months, this process appears to have accelerated.
"About six months ago very large enterprises started to come to us, including companies like a large car manufacturer and a regulated German bank," said Gil. "Most of our pipeline is now large enterprises in traditional industries."
New Cloud Optimization Tools
To this end, CAST AI has also announced several new features, which Gil says is turning the company's product set into a platform for managing and automating cloud infrastructure.
Unveiled at KubeCon in Chicago, the new features include Automated Workload Rightsizing and PrecisionPack. The first refers to the capability to automatically set Kubernetes workload requirements, including allocations of CPU and memory -- a task that up to now has been done manually.

Automated Workload Rightsizing generates recommended configurations every 30 minutes. "You can specify additional overhead for CPU and RAM, adjust their percentile values, and set a threshold for automatically applying the recommendations you get," says Gil in his blog. "For example, your recommendations can be applied to the workload only after exceeding certain thresholds."

PrecisionPack is a Kubernetes scheduling product that ensures that pods, the collection of containers that represents the smallest increment in a Kubernetes application, are assigned efficiently to reduce random assignments that can reduce cluster predictability.
CAST AI Now a Key Player in FinOps
CAST AI was founded in 2019 by CEO Yuri Frayman, CPO Gil, and CTO Leon Kuperman. It is based in Miami, Florida, with offices in Tel Aviv, Israel; Bengaluru, India; and Vilnius, Lithuania.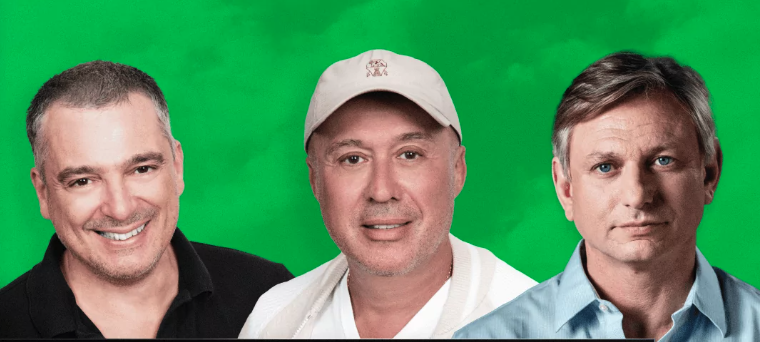 Cast AI co-founders (from left): Laurent Gil, CPO; Yuri Frayman, CEO; Leon Kuperman, CTO. Source: CAST AI

The company's Autonomous Kubernetes cloud management platform supports AWS, Microsoft Azure, and Google Cloud Platform. Enterprises save an average of 63% on their cloud costs by deploying CAST AI, the vendor claims.
CAST AI customers include Nielsen IQ, Ampeers Energy, Phlexglobal, La Fourche, Boostr, Delio, Snow Commerce, Branch, CTI, Iterable, OpenX, and ShareChat, among others.
The investment round, from Vintage Investment Partners and existing investors Creandum and Uncorrelated Ventures, brings the company's total funding to $73 million. The company hasn't disclosed its valuation.

Futuriom Take: With new products and fresh funding, CAST AI is emerging as one of the leaders in the cloud cost management space.