Amplitude Grabs $150 Million on $4 Billion Valuation

You may never have heard of Amplitude, but it may have heard of you (in a non-personally identifiable way). The San Francisco-based startup specializes in tracking and analyzing the behavior of online consumers in order to fuel business decisions and strategies. Any digital platform with a customer interface qualifies. Think e-commerce sites, social media platforms, publications, financial sites, and healthcare portals, to name a few.
Amplitude could soon become better known. The company has just scored $150 million in Series F funding on a pre-money valuation of $4 billion. The round was led by Sequoia Capital, with participation from existing investors GIC, Battery Ventures, and IVP. The funding brings Amplitude's total raised to $336 million.
Amplitude intends to use the money to grow, of course, but also to go public. Co-founder and CEO Spenser Skates told Bloomberg this week that taking the company public via direct listing is "definitely a focus."
Amplitude's Attractions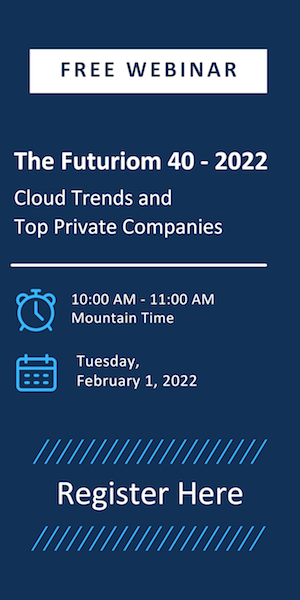 There's no shortage of behavioral analytics companies. Top online consumer analytics providers include Flurry, Heap Analytics, Mixpanel, Pendo, Smartlook, and Upland Software. And the list is growing, thanks to a general trend toward analytics and the COVID-driven rush to digitization by many brick-and-mortar companies.
Amplitude claims to differentiate by tracking not just clicks and views but the experiences of users on a site. The system identifies the paths users take from first click through to sale or resolution. Further, the company says its solution is easier to use and faster in delivering information, despite tracking features and customers that scale to the millions.
Amplitude has honed its technology to incorporate not only machine learning about specific user behaviors but recommendations for optimal use of online portals and sites. In April 2021, the company announced its Digital Optimization System, which includes Amplitude Recommend, the tool that analyzes data to locate and suggest pathways to sales or resolution.
Amplitude's History
Amplitude was founded in 2012 by MIT programming whizzes Spenser Skates (ex-DRW Trading Group) and Curtis Liu (ex-Google). They had emerged from startup incubator Y Combinator with a firm selling voice recognition software but quickly spotted a more attractive market for their talents.
"When we shared our new tools with the mobile community, we realized that every product team faced the same issues," stated Skates in 2015. "They routinely complained about prohibitive volume-based pricing or analytics that couldn't scale to the data volumes they faced. We knew we could solve both, so we pivoted and Amplitude Analytics was born."

Amplitude's Progress
Amplitude boasts 2020 revenues over $100 million, a 50% increase year-over-year. It counts 23 of the Fortune 100 among its 1,000 enterprise customers, which include Walmart, Atlassian, Ford, GoFundMe, Intuit, Slate, and Le Monde. It has over 500 employees. And it just made its first acquisition — of Iteratively, a data management company that prepares data for analytics. Terms were undisclosed.
If there's a downside to Amplitude's story, it's hard to find without digging into the realities of product implementation. And the public markets have led more than one promising startup to disappointment. Still, things look good for Amplitude, and its investors have banked heavily on its success.