Nutanix Moves Further Into Multi-Cloud

Cloud infrastructure software player Nutanix (NTNX) made a series of announcements this week (Tuesday) that should increase its popularity as a hyperconverged infrastructure (HCI) player while furthering its presence in the emerging cloud orchestration space.
Timed with the opening of its .NEXT conference this week (virtual this year), the vendor had the following news:
— Improvements to its HCI software architecture: Nutanix says support for solid state drives (SSD) based on the NVMe interface, including Intel Optane, will cut latency and increase performance by 50% for workloads using Nutanix software.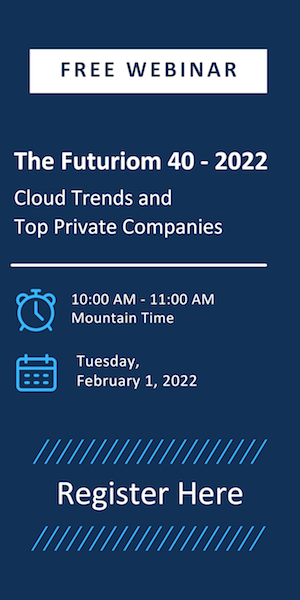 — New Karbon Platform Services: A Kubernetes platform-as-a-service (PaaS) solution equipped with integral security and multi-tenancy features will enable DevOps teams to create and manage microservices-based applications via Kubernetes in multi-cloud networks.
— A partnership with Microsoft (MSFT): This collaboration will focus on extending Nutanix hybrid clouds to Azure. Included will be the ability to manage Nutanix clusters on Azure and the integration of Azure Arc control plane features with Nutanix HCI. Marketing features will also be unified and streamlined for customers using Nutanix and Azure.
— An improved partner program for integrators and resellers: Called Elevate, a new program for all kinds of channel partners and integrators will offer better resources for establishing marketing programs that are consistent across the Nutanix partner ecosystem.
Eyeing Recurring Software Revenue
Today's news is clearly aimed at growing a presence in recurring-revenue, software-based services for managing multi-cloud enterprise and service provider networks. Karbon Platform Services, for instance, adds yet more functionality to the DevOps interfaces Nutanix already offers for service automation via Terraform and VMware's vSphere.
The market for this kind of top-line management is growing steadily, particularly among companies interested in eventually moving to what Cisco distinguished engineer Mike Dvorkin calls "self-operating infrastructure." This is an area set to take off even more with the growth of 5G networking. It is also where a Venn diagram might show overlap with innovations from Arista Networks (ANET), Apstra, Arrcus, Netris, and Cumulus Networks, now part of NVIDIA (NVDA).
Another step aimed at innovation is Nutanix's buddying up more with Microsoft, since Azure seems to have moved into flagship status in Redmond and is benefiting from investment as well as customer interest. The move also builds on Nutanix's strategy of integration with public cloud titans, including AWS.
More Nutanix Company News
Today's news from Nutanix follows recent announcements that generated mixed market reactions. These include negative surprise at the imminent departure of CEO Dheeraj Pandey, who co-founded Nutanix with Mohit Aron (now at the helm of software-defined storage player Cohesity) and Ajeet Singh (now co-founder and executive chairman at analytics startup ThoughtSpot).
Partners and market mavens were no doubt happier to hear in late August that Bain Capital Private Equity is set to invest $750 million in convertible senior notes to help fund Nutanix growth. The investment should help Nutanix cut some of its losses, though sales remain robust: The end-of-year earnings report announced August 27 showed $1.31 billion in revenues for fiscal 2020, up 6% year-over-year.
Bottom line? Nutanix seems intent on staying ahead of market trends and adjusting to conditions as they emerge. The departure of Pandey, substantial expenses, and a viciously competitive market haven't deterred its growth so far. Indeed, signs are good that Nutanix will be in the loop as multi-cloud momentum continues to build.