Fortinet Reports Solid Year but Lowers Guidance

Fortinet (Nasdaq: FTNT) credited secure software-defined wide-area networking (SD-WAN) and proprietary application specific integrated circuits (ASICs) for solid financials in its latest earnings report Thursday night. And acknowledging the growth of multi-cloud networking and SD-WAN managed services, executives said the company is targeting service providers and systems integrators, including a distribution deal with Equinix, while keeping an eye on the enterprise data center.
Fortinet earnings included fourth-quarter 2019 revenue of $614.4 million, up 19% from last year and 21% sequentially. For the full year 2019, total revenue of $2.16 billion was up 20% from 2018. Earnings for the quarter were 76 cents a share, up 22% from a year earlier. However, the company said it anticipates lower revenues next quarter — between $555 million and $565 million, though fiscal 2020 full-year revenue is expected to fall between $2.525 billion and $2.555 billion. That disappointed investors, leading the stock to fall in early trading on Friday morning, with shares down $3.55 (-2.93%) to 117.78
Equinix Cloud Deal
To emphasize its mission to cloud providers, Fortinet also announced yesterday an agreement to supply secure SD-WAN gear to Equinix. The deal could enhance Fortinet's (and Equinix's) capabilities in the mobile edge ecosystem forming around 5G, though on last night's earnings call, Fortinet CEO Ken Xie acknowledged that the faster mobile technology is still a couple of years from significant enterprise deployment.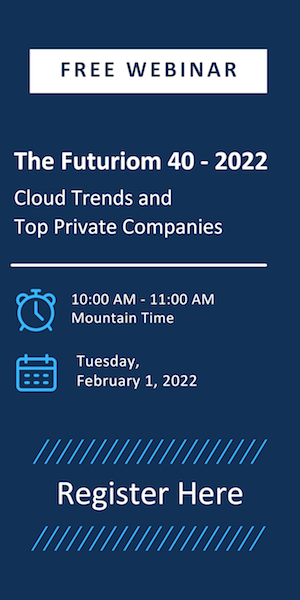 Furthering its media blitz, Fortinet also announced a new FortiGate 40F appliance for small and mid-sized businesses (SMBs). The 40F unit comes equipped with integral LTE or WiFi and can be managed via Fortinet's Fabric Management services.
The SMB market is where Fortinet sees a key opportunity for volume growth of appliances powered by its proprietary Fortinet Security Processing Units (SPUs). These custom processors are a major selling point for Fortinet, which also plans to unveil a product based on a new iteration of its chips at an event in Barcelona next week. That unit will offer enterprise customers digital network segmentation and hyperscaling from within the data center.
Big Deals
Fortinet is also growing its share of the large enterprise market. The company credits growth in sales of its secure SD-WAN appliances and attendant security services for a raft of new high-ticket customers in government, financial services, retail, and education. In all, 64 deals worth over $1 million apiece were closed last quarter, a 36% sequential increase.
"Secure SD-WAN was the leading contributor to the increase in the number of deals in excess of one million dollars, accounting for ten deals in the quarter, up from four deals last year," said CFO Keith Jensen on the conference call.
The ASICs come into play here, too. Xie and company boast that Fortinet's purpose-built proprietary chips can adapt to security, SD-WAN, and networking functions as needed in one unit without sacrificing performance. "For network security, we believe we keep gaining a lot of market share because the product architecture with our own ASIC we call SPU has huge computing power," said Xie on the call. Performance will become more important as data proliferates in multi-cloud and hybrid cloud environments and competition heats up.

Fortinet plans to stay ahead of competitors such as Cisco, Check Point, Palo Alto Networks, VMware, and Zscaler. But there may be challenges. Cisco has announced its Silicon One ASIC strategy, and Zscaler's cloud-based security services have a lot of traction in service provider networks.
Fortinet also must juggle its recent acquisitions of enSilo and Cybersponse. Though execs characterize these buys as mere "tech and talent tuck-ins," they generated a 100-basis-point headwind against the vendor's operating margin.