VMware Gets New CEO, President

In a move to solidify its immediate future, VMware (VMW) has chosen a new CEO and a new president, and announced preliminary quarterly financial results.
VMware veteran Raghu Raghuram, age 58, will take the CEO reins on June 1, 2021, replacing interim CEO Zane Rowe, who will continue his existing job as CFO. Rowe stepped in after former CEO Pat Gelsinger left VMware early this year to take charge of Intel (INTC).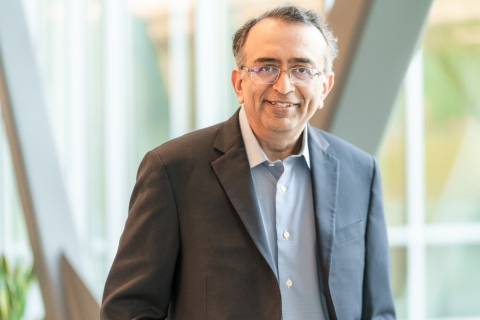 New VMware CEO Raghu Raghuram. Source: VMware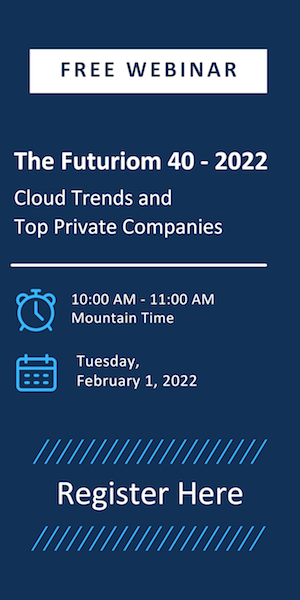 Also on June 1, Sumit Dhawan, age 46, now VMware's Chief Customer Experience Officer, will be promoted to President of VMware, a new position for the company. According to VMware, Dhawan will lead all go-to-market functions, including worldwide sales and marketing.
VMware also released a peek at its upcoming financials, which will be announced officially on May 27. Revenue for the first quarter of 2021, which is VMware's Q1 2022, should be up 9.5% year-over-year, but down 9% sequentially. Non-GAAP net income per diluted share is expected to be $1.76, down from $2.21 last quarter.
VMware CEO will Focus on M&A
The CEO news comes just a month after VMware's announced plan to split from Dell. Being a subsidiary of Dell, observers believed, hindered VMware's agility in terms of products and services, and also stymied its ability to draw on equity to acquire new companies.
Significantly, when Raghuram takes a position on VMware's board in June, he also will join its Mergers and Acquisitions committee. While the spinoff from Dell won't be complete until the fourth quarter of this year, there is clearly hope for an uptick in VMware's ability to leverage equity in making acquisitions.
VMware CEO Is Multi-Cloud Expert
VMware's CEO news is significant on other fronts as well. It speaks to VMware's top priority — multi-cloud. Raghuram is a cloud pioneer, having served as SVP and GM of VMware's Cloud Infrastructure and Management, Virtualization and Cloud Platforms, and Enterprise Products group in the earliest days of cloud technology, from 2009 through 2012. He is also credited with helping VMware shift to a software-as-a-service (SaaS) subscription model, a move that resulted in a 38% increase in revenue for SaaS subscriptions for the year ended January 29, 2021, even as license revenue fell 5%.
Raghuram also spent three years as EVP and GM of Cloud Infrastructure and Management from 2010 to 2013. That job was followed by another three years as GM of VMware's Software Defined Datacenter division. In 2016, Raghuram shifted again, this time to COO, Products and Cloud Services.
All of these experiences are fueling the new CEO's prospects. "VMware is uniquely poised to lead the multi-cloud computing era with an end-to-end software platform spanning clouds, the data center and the edge, helping to accelerate our customers' digital transformations," said Raghuram in a statement.
New CEO, New Approach
Raghu Raghuram has also made it clear he intends to take a different approach to the CEO role than his predecessor. Where Pat Gelsinger freely shared personal opinions about technology and other issues, Raghuram told Fortune magazine he intends to keep opinions close to the vest.
"Fundamentally, I'll be spending most of my time on what's good for VMware, customers, and associated industry technologies," he told Fortune.
Other Executive Moves
Sumit Dhawan rejoined VMware in February 2020 after a three-year stint as CEO of Instart, a startup that specialized in improving the cloud performance of mobile and web applications — technically classed as content delivery networking (CDN). Instart's assets were sold to Akamai in 2020. From 2013 to 2018, Dhawan worked in executive roles at VMware's End User Computing and Desktop Products groups. Dhawan spent his early career at Citrix.
Dhawan's promotion coincides with the resignation of Sanjay Poonen, presently the COO, Customer Operations, at VMware.
VMware picked a bad day for its announcement. As the markets fell on inflation fears, the company's shares also fell and by this afternoon were trading at $156.74 (-4.23, -2.63%).