Data Center Leasing Goes Boom

Business is booming for companies that lease data center facilities, and the trend is pulling other markets up with it. That's the main finding of a some recent research reports on the topic that draw on results from the past year.
Information from the DatacenterHawk research firm, for instance, shows that data center customers in North America ordered up resources backed by 4,742 megawatts (MW) of power in 4Q 2020. That's a 15% rise for the year, and 19% over the 3,978.9 MW of commissioned power in 4Q 2019.
According to a forecast by consultancy North American Data Centers (NADC), power commissioned at all leased data center facilities in the U.S. in 2020 was about 700 MW — three times that commissioned in 2019 and twice what was needed in 2018. "[2020] was the best all-time year for MTDC [multi-tenant data center] leasing," NADC's report states.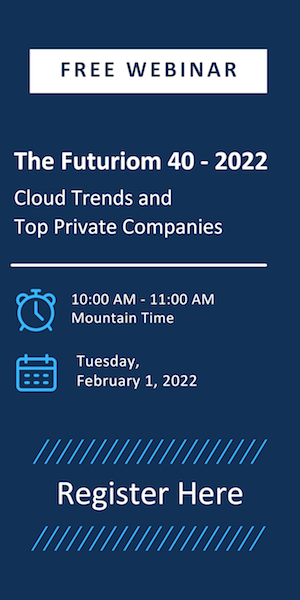 NADC says remote work forced by the COVID-19 pandemic, along with increased online activity in entertainment and e-commerce, pushed large enterprises and hyperscale cloud providers to lease more resources last year to meet demand for their services. And for the first time since 2017, there was sufficient demand that facilities under construction exceeded the space available, as shown in the chart below:

Source: North American Data Centers, Data Center Real Estate Review 2020.
Microsoft Leads the Lessees
Among the titans, Microsoft (MSFT) stood out last year, having ordered up facilities requiring 225 MW of power in northern Virginia; San Jose and Santa Clara, Calif.; the Chicago area; and Phoenix, Ariz.; among other well-known hubs for data center services. This tallies with Microsoft's 2020 focus on expanding Azure regions worldwide.

Other big consumers included Google (GOOGL), Facebook (FB), ByteDance (owner of TikTok), Oracle (ORCL), Uber (UBER), Workday (WDAY), and Twitter (TWTR). AWS, notably, does lease data center facilities but has led a movement among hyperscalers to build out proprietary centers as well.
Who's Leasing the Most?
The data center suppliers who led in leased facilities last year included real estate investment trusts (REITs) such as CoreSite Realty (CORE), CyrusOne (CONE), Digital Realty Trust (DLR), QTS Realty Trust (QTS), and Switch Inc. (SWCH), along with a handful of smaller firms.
Among the vendors missing from recent reports is Equinix (EQIX), which declines to offer the numbers needed for market sizing. Still, Equinix is usually cited alongside the REITs as a market leader in North America and internationally. The company, which will release full-year 2020 earnings in February, has enjoyed five quarters of revenue growth and has guided toward 8% revenue growth for the full year 2020.
In the U.S., data center suppliers focused on a handful of key areas nationwide that are known as hubs for all kinds of services. In an equity research note, Jeffries analyst Jonathan Petersen and colleagues point to Chicago as leading U.S. national access points in sales during 2020 (45 MWs' worth). The key lessor there was QTS. Elsewhere, Jeffries says, northern California was a hotspot, with CoreSite Realty leading there. Digital Realty Trust and CyrusOne succeeded in Phoenix, Ariz.; QTS and Switch rose to the top in Atlanta; and in Dallas, Digital Realty and CyrusOne were featured.
Data Center Leasing Draws Other Markets
Robust demand for leased data centers is having a positive impact on the vendors whose equipment populates those facilities. According to the Jeffries analysts, these include semiconductor firms whose chips are central to data center gear — AMD (AMD), NVIDIA (NVDA), Inphi (IPHI), Intel (INTC), and Xilinx (XLNX) — as well as suppliers of data center switches, including Arista (ANET), Ciena (CIEN), Cisco (CSCO), and Juniper (JNPR).
Signs are good that the leased data center space will continue to expand this year. The trends toward secure edge and multi-cloud networking are also fueling the need for hyperscaler clouds -- and the facilities underlying them.
As the Jeffries analysts state in their report:
"We expect [data center semiconductor] revenues to decline slightly in 4Q20 as data centers undergo a brief period of digestion. Though, we think the analyst forecasts for 4Q20 and 1Q21, including our own, might prove conservative given the elevated levels of leasing volumes….. The continued momentum should be a positive for all [data center] REITs, [semiconductor and networking] sectors."