Ciena's Buys DonRiver as Part of Automation Push

As part of a larger effort to make network automation more accessible, Ciena Corp. this week announced an intent to acquire DonRiver, a provider of operational support systems (OSS) software delivered as professional services engagement. Terms of the deal were not disclosed.
The OSS software developed by DonRiver will extend the scope of Ciena's BluePlanet network automation platform by making it simpler to view the inventory of services made available across a heterogeneous network, says Rick Hamilton, senior vice president of global software and services at Ciena.
The acquisition of DonRiver will also bring with it over 200 professional services personnel that DonRiver employs to implement its OSS software, adds Hamilton.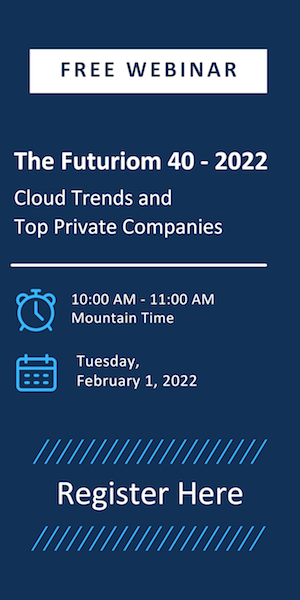 The acquisition of DonRiver is part of Ciena's effort to make network automation more accessible than it is today, says Hamilton. That deal follows an earlier acquisition of Packet Design, a provider of network performance management software based on a microservices architecture that is focused on Layer 3 network optimization, topology, and route analytics.
"As we propagate automation these are important capabilities for us to have," says Hamilton.
In general, Hamilton says that while vendors today have extensive network automation capabilities, they require too much expertise to implement. Much of the network automation focus in the immediate future will be focused on making network automation more accessible. Longer term, those network automation capabilities will be further enhanced using a variety of artificial intelligence (AI) technologies, says Hamilton.
OSS is a strategic area going forward for telecom suppliers. Telecom operators are burdened by hundreds of fragmented systems for managing their operations, including specific products supplied by some of their hardware suppliers and integrators. Big players in OSS include Amdocs, Ericsson, and Netcracker (owned by Japanese operator NTT).
Hamilton says it may take 12 months for Ciena to tightly integrate the OSS software from DonRiver with its BluePlanet automation platform. In the meantime, adoption of network automation platforms will accelerate in the months ahead as the density of computing at the edge of the network results in higher levels of complexity. It simply won't be feasible for telecom operators to scale existing manual processes to meet those requirements.
Ciena is making the deal at an interesting time. Its stock has risen almost 40% this year on the back of strong earnings results. Ciena last week reported fiscal third-quarter earnings of $50.8 million, for non-adjusted earnings-per-share of 34 cents, beating analyst expectations. It reported $818.8 million of revenue, an increase of 12.4 percent over the same period last year.
The company, with recent momentum, is now making these increased software bets to contribute to growth as telecom operators introduce higher levels of automation up and down their entire management stack.