Microsoft Makes Moves to Address Cloud Surge

Microsoft (Nasdaq: MSFT) has become the first cloud player to admit concerns about keeping up with demand for collaboration and remote desktop services during the COVID-19 crisis. And the fallout could affect Azure's future, if only in the short term.
In response to unprecedented demand for Teams, Windows Virtual Desktop, and Power BI, the company announced in its Azure Blog March 28 that it is monitoring the use of these Azure resources with an eye to potential capacity adjustments. First responders, emergency reporting applications, medical supply and delivery systems, and health records and management systems will get first dibs if bandwidth becomes an issue.

So far Microsoft's priority list is only being used to "monitor" network resources. But Microsoft has already cut down on Azure promotional offers. And a series of capacity upgrades is reportedly underway.
Services Suffering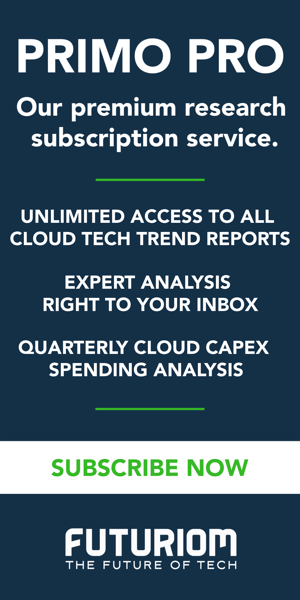 Microsoft may have to hustle on those network upgrades. Customer responses to the company's March 28 blog indicate dissatisfaction with service issues.
"I fully commend the efforts that Microsoft are doing to prioritise customers that are within critical services," wrote one respondent who claims to work for a Microsoft Partner. "On the other hand, I am being put under huge pressure by customers currently with one of the most common questions 'Would I have the same issues in AWS?' Please Microsoft tell me how I answer this."
Another wrote: "None of the other big clouds are having the same issues as Azure despite similar leaps in demand. I feel embarrassed having recommended Azure to clients in the past who are now struggling to keep their business going. One has already asked how long it would take to migrate to AWS."
Ouch! That hurts. But Microsoft may have led with its chin on the AWS comparison. Here's another Microsoft statement from the Azure Blog: "We are expediting the addition of significant new capacity that will be available in the weeks ahead. Concurrently, we monitor support requests and, if needed, encourage customers to consider alternative regions or alternative resource types [emphasis added], depending on their timeline and requirements."
How Other Clouds Are Coping
So far, the other major cloud providers who are also among the biggest bandwidth hogs on the Internet haven't announced any problems supporting enterprise cloud services. But they have pulled bandwidth to a range of consumer services.
Google parent Alphabet (Nasdaq: GOOG), for example, has limited the quality of streaming video on YouTube. Amazon and Apple also have reduced the quality of streaming on consumer video and TV services in Europe.
Time for Customer Upgrades?
Some observers think the COVID-19 crisis should be a wake-up call to all network service providers -- and their customers. Not surprisingly, vendors of software-defined wide-area networking (SD-WAN) are in this camp.
In a recent interview with CBR, Eric Broockman, CTO of Extreme Networks (Nasdaq: EXTR) said: "So, in the short term, what network operators could do to reduce the pressure on their networks and ensure connectivity for all is to deprioritise non-essential traffic coming from applications such as online gaming. This would then free up bandwidth for essential services…."
This kind of approach is, of course, part of what SD-WAN aims to do. Also, it is part of what is happening at the edge of the network, with gateways being extended from cloud to branch, bypassing the traditional backhaul-to-data center pattern. And it's part of emerging technologies such as integrated automation platforms, API gateways, and other approaches to digital transformation.
What's Next for Azure?

The latest crisis is only one area in which Microsoft is encountering its rivals. AWS may not just be perceived as a near-term solution to Azure's bandwidth burden; that cloud supplier recently seemed to be ahead in opportunities in 5G.

Now, however, with plans to buy mobile 5G specialist Affirmed Networks in place, Microsoft is lining up to embrace that market as it unfolds. In the future, 5G could help with the capacity issue. Right now, though, Azure needs to prioritize its challenges and apply more immediate solutions.