Macrometa Gets $20 Million for Database and Edge Network

Macrometa, which was featured in our Futuriom 40 report, has raised $20 million in Series A funding to further develop its database platform-as-a-service (PaaS) and to promote its integration with providers of cloud, telecom, and content delivery networks (CDNs).
The round is a vote of confidence for Macrometa's serverless, stateful NoSQL distributed database, with which developers can build data-intensive applications and application programming interfaces (APIs) and run them on Macrometa's Global Data Network (GDN) of 175 points of presence (PoPs).
That GDN is significant because, Macrometa claims, it delivers better latency to users at the edge. The startup boasts a roundtrip time of under 50 milliseconds globally from a phone or laptop to the nearest GDN PoP and back. That's faster, the vendor says, than what's possible with public cloud tools or competing serverless databases. And that's a compelling attraction for developers creating edge-ready cloud applications.
Macrometa hasn't disclosed any customers by name, but it says one of the world's biggest retailers picked its solution as an alternative to a public cloud-resident stack. Macrometa claims the customer now produces applications two to three times faster than before, and thanks to the GDN, it can "geo-fence" customer data as well as improve performance. Macrometa also says a leading U.S.-based telecom provider is using its solution on 5G hubs.
Macrometa Builds an Ecosystem
Macrometa's database has attracted a range of partners, including telecommunications providers and CDNs. Among these is Cloudflare (NYSE: NET). A partnership announced in April 2021 streamlines data-heavy applications. Greg McKeon, product manager, and Abhi Das, strategic partnerships lead, special projects, at Cloudflare, stated in a blog:
"Data calls between [Cloudflare application platform] Workers and Macrometa are automatically routed and served from the closest Macrometa region relative to the Cloudflare Worker invocation. We have seen that end-to-end latency for a database request from a client to the edge and back is <75ms for 99th percentile." [Italics are the authors'.]
Macrometa also has partnerships with Akamai (Nasdaq: AKAM), Amazon Web Services (AWS), Cox Edge Services of Cox Communications (NYSE: COX), Google Cloud Platform (GCP), and cloud hosting firm Linode.
Expanding this ecosystem is a goal of Macrometa management. Chetan Venkatesh president, CEO, and co-founder of Macrometa, stated in a blog:
"[W]e are investing the proceeds from this round into engineering the most powerful, globally-distributed, stateful serverless edge platform, on a deeply capillated edge computing network connecting 175 global POPs, all wrapped together in a developer experience second to none."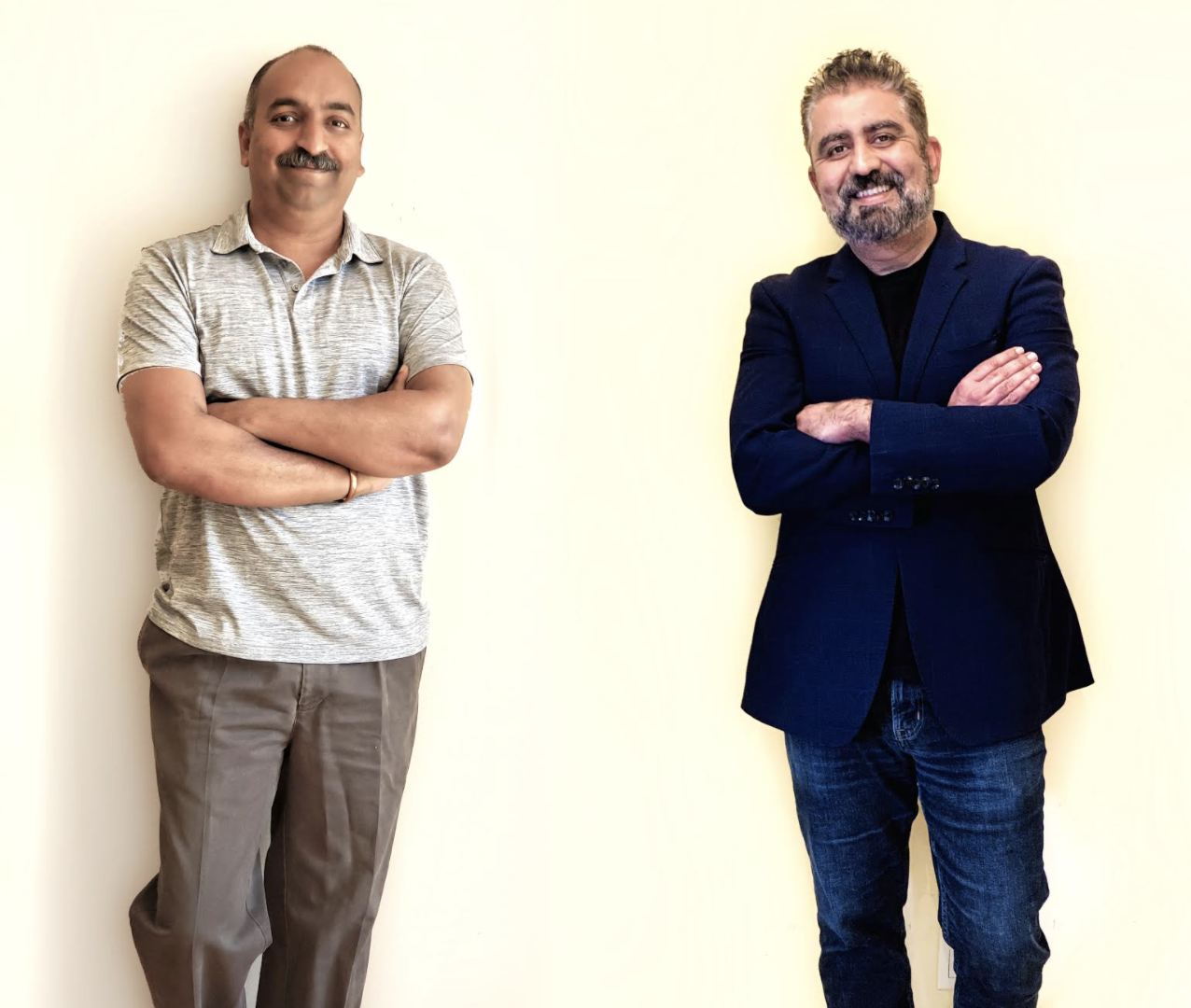 Co-founders of Macrometa: Left: Durga Gokina, chief architect, VP R&D. Right: Chetan Venkatesh, president, CEO. Source: Macrometa.
Macrometa's Off to a Good Start

Founded in Palo Alto, Calif., in 2017 by CEO Venkatesh and Durga Gokina, chief architect, VP R&D, Macrometa raised about $28.5 million during the COVID-10 pandemic (including a $7 million seed round from DNX as well as this round).
Management acknowledges that the rise of remote work has accelerated the move to cloud and cloud application development. And so far, following this trend has succeeded: Macrometa claims "triple-digit" growth in annual recurring revenue (ARR), though it's not divulging any real figures to back that claim.
In terms of challenges, the market Macrometa's chosen is broad and deep. In addition to the big cloud players, IBM (NYSE: IBM), Oracle (NYSE: ORCL), and SAP (NYSE: SAP) have pitches in this space. And the market bristles with smaller players such as Couchbase, which, while not offering its own network, purports to have an enterprise customer base of over 500, including 30% of the Fortune 100.
Macrometa is up against all this, but so far its GDN is a key attraction for a growing number of companies looking for faster and more efficient ways of handling data in an increasingly multi-cloud world.
This Series A round was led by Pelion Venture Partners with participation from existing investors DNX, Benhamou Global Ventures (BGV, where Venkatesh remains a technology adviser), Partech Partners, Fusion Fund, Sway Ventures, and Shasta Ventures.