Juniper Acquires Apstra for Scaleable Automation

Juniper Networks (JNPR) has announced its intent to acquire Apstra, a pioneer of intent-based networking (IBN) and intent-based analytics (IBA). The deal, terms undisclosed, should benefit both vendors and could boost Juniper's presence in multi-cloud networking.
The acquisition comes as no surprise. Apstra has enjoyed a longstanding relationship with Juniper. Apstra co-founder and CTO Sasha Ratkovic was previously in charge of data center automation at Juniper. And in August 2020, Apstra stengthened its alliance with Juniper via version 3.3 of the Apstra Operating System (AOS), which included a range of tools for setting up and securing networks based on Juniper gear.
Apstra hasn't limited its support to Juniper. AOS also works with products from Arista (ANET), Cisco (CSCO), Dell (DELL), NVIDIA (NVDA), and VMware (VMW), among others, as well as ones that use the Software for Open Networking in the Cloud (SONiC), the open-source operating system Microsoft (MSFT) developed and donated to the Open Compute Project (OCP). For SONiC, AOS supports EVPN-VXLAN (Ethernet VPN and Virtual extensible LANs) and Free Range Routing (FRR), which gives it broad-based compatibility for multi-vendor data centers and cloud environments.
Juniper, Apstra, and MCN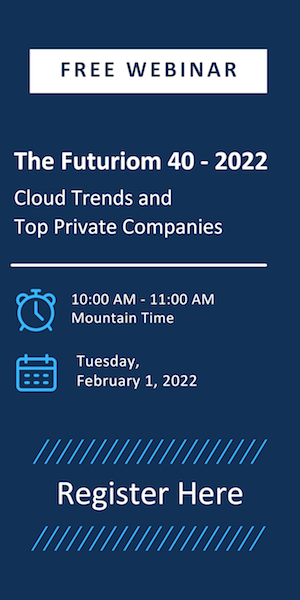 Juniper's purchase of Apstra underscores its stated mission to become a software-based solutions provider, busting free of the limiting definition of router/switch vendor. And while it would be naive to suppose Juniper won't try to encourage sales of its own hardware in the future, the underlying message of this acquisition is about Juniper adopting Apstra's ability to abstract networks based on many vendors' switches.
"Juniper is unwavering in its commitment to openness and multi-vendor interoperability," stated David Cheriton, co-founder of Apstra, who is legendary for investing in and founding significant tech companies (such as Google and VMware) in his own blog today. Cheriton will become chief data center scientist after the acquisition.
If Juniper can apply Apstra's technology not only to its own solutions but to other brands, that could boost its presence in carrier and cloud networks, which require multi-vendor compatibility. Making inroads with these customers could not only expand Juniper's addressable market opportunities, it could deal a major blow to archrival Cisco, whose ongoing existential crisis is a result of its struggles to adjust to shifting market realities.
Toward Self-Driving Networks
Today's announcement also indicates that Juniper understands the importance of automation in serving hyperscale cloud providers and telcos intent on 5G.
"By joining forces with Apstra, Juniper is delivering on our vision of the self-driving network for the modern cloud era," stated Manoj Leelanivas, SVP and chief product office at Juniper, in a blog today.
In another prepared statement, Juniper CEO Rami Rahim gave a telling example of how one exemplary service provider is benefiting from the automated solution provided by Juniper and Apstra today:
"Juniper Networks and Apstra joining forces as one company helps T-Systems, a subsidiary of Deutsche Telekom, deliver powerful software solutions for continuous automation, open programmability and AI-driven operations in the multivendor environments we must have – without compromise."
Of course, the success of the Juniper-Apstra deal depends on how well Juniper can build on Apstra's strengths in automating intent-based multi-vendor networks -- without letting Juniper's interest in its own solutions get in the way.
Details of Deal

No pricetag was given for Juniper's purchase of Apstra. Juniper claims that the buy will not impact sales for 2021. And though it could dilute non-GAAP earnings during the first six months of the new year, it should break even for the full year 2021 and become accretive to revenue and earnings early in 2022.
Investors greeted the news with modest approval. By late afternoon today, Juniper shares were trading at $22.11 (+0.13, 0.59%).