Apstra Teams with Juniper, SONiC

Networking automation startup Apstra has tightened up alliances with well-known cloudscale and service-provider networking specialist Juniper Networks and is extending its software to run on Microsoft's emerging open-source networking platform, SONiC.
These moves show that Apstra is broadening its base to get into bigger customer networks using partners. The Juniper deal is notable because Juniper is looking to expand its software offerings, as are many incumbent networking vendors. Apstra should benefit from a larger channel to expand its customer base.

IBN Software for Juniper
The Apstra Operating System (AOS) uses intent-based analytics (IBA) and intent-based networking (IBN) to program and continually validate networks in realtime, enabling the networks to automatically adjust to changing conditions and network outages.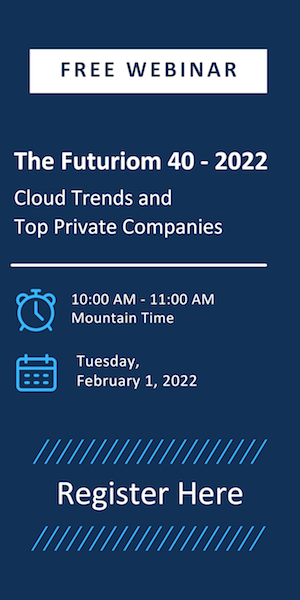 With the release of 3.3, Apstra offers its full IBN solution on Juniper Networks switching. That includes support for Juniper's JunOS and EVPN, the control plane based on Border Gateway Protocol for layer-2 and layer-3 virtual private networks (VPNs). The new release also includes additional operational and open-networking enhancements that enable enterprises to automate network configuration, operations, and troubleshooting.
One of the big opportunities in Apstra's deal with Juniper is larger deployments and accounts in the service provider and cloud-scale markets, where Juniper has a strong customer base.
"We have a tight business relationship with Juniper -- Apstra and Juniper are doing a lot," said Zack Zilakakis, head of marketing with Apstra, in a briefing with Futuriom. "Juniper sees the need for software solutions. They are looking at full automation of the management plane," said Zilakakis. "There could be 100 racks or 1,000 racks. This is where the scale of the solution really comes in."

Apstra was founded and funded by well-known networking expert and investor David Cheriton, who was one of the first investors in Google and VMware and a co-founder of Arista Networks.
With the addition of Juniper, it's clear that Apstra is looking to plug its software into the largest networking vendors to make AOS a de facto standard for network automation. Apstra has already announced integrations with major networking vendors such as VMware and Mellanox (Nvidia), among others.
SONiC Included in Broadening Support
Branching out further, Apstra is also making its software available on SONiC, an open-source network operating system from Microsoft that is based on Linux. SONiC has gained momentum because it can run on switches from multiple vendors and ASICs (Application Specific Integrated Circuits). Open source solutions are favored by operators looking for more flexibility and less risk of vendor "lock-in." SONiC is now supported by Apstra in 3-stage or 5-stage architectures as leaf, spine, or superspine data center networks.
An Apstra spokesperson noted that AOS 3.3 also supports EVPN/VXLAN as the overlay protocol for SONiC, achieving feature parity with established vendors. Apstra also supports SONiC on both Dell and Edgecore hardware.
Apstra says that organizations using AOS have seen a more than 80 percent reduction in OpEx, 99 percent improvement in agility, and more than 70 percent improvements in reliability.