Infiot Targets Secure Edge with Arm/X86

Startup Infiot emerged from stealth on October 14, armed with fresh funding and news of its intelligent remote-edge technology, which the vendor is positioning as more practical alternative to software-defined wide-area networking (SD-WAN) for branch offices, home workers, ATMs, and Internet of Things (IoT) applications.
Infiot's Intelligent Access solution comprises a small, square device that supports wired and wireless connections and LTE and 5G cellular networks. Software-as-a-service (SaaS) governs the security, configuration, and intelligent data transmission functions. Infiot offers software development kits (SDKs) and application programming interfaces (APIs) for customization.
Think of Infiot as Secure Access Service Edge (SASE) for IoT (marketing folks should have fun with that). When I honed down the description after talking to Infiot Co-Founder and CEO Parag Thakore (ex-Velocloud, VMware, and Cisco), I got to: "cloud-native thin wireless edge."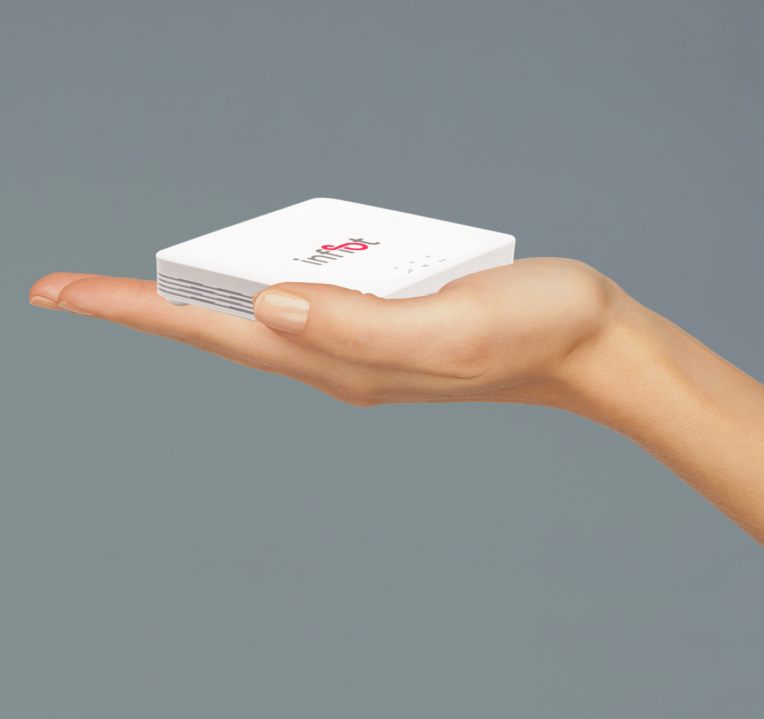 Source: Infiot
Runs on Both ARM and X86
How is Infiot different, you ask? A couple things. First of all, it's smaller and cheaper than most of the devices supplied in SD-WAN deployments, which are typically targeting enterprise networks. Infiot can run on Arm hardware as well as X86 hardware, making it a smaller and cheaper than devices in the SD-WAN market. This makes for nimble devices that can run in IoT environments, such as in enclosed machinery or at a ATM banking location, for example.
Second of all, Infiot's smaller hardware footprint is driven by cloud-based microservices. The combination of the hardware devices and cloud-native architecture means it can be used to target a larger spectrum of applications at a lower price point for the hardware, making it a good solution for IoT and remote workers.

"This is an extensible edge — can be drop-shopped to an admin," says Thakore. "IT and operational policy can be controlled from the cloud. We are the only vendor that has a dashboard for edge compute, networking, and security."
Infiot is likely to fit nicely into a couple of trends that Futuriom has been following -- including SASE and zero-trust network access (ZTNA), all of which will be covered in our forthcoming report this month.
Infiot has $15 milliion in Series A funding from Lightspeed Venture Partners, Neotribe Ventures, Westwave Capital, and Harpoon Ventures. There are already customers, too: Christus Health, a not-for-profit, 600-site network of hospitals, clinics, and other healthcare facilities based in Iriving, Texas, is using Infiot's solution to enable workers to interact with patients from home. The healthcare system intends to deploy Infiot in medical IoT applications in the future. Additional customers include A.T. Still University of Health Sciences, an unnamed Fortune 500 conglomerate with smart manufacturing facilities, and major retailers, according to the company.
Infiot: A smaller, Lighter Edge
Infiot's focus on the network edge puts it into the rapidly growing edge cloud market, which Futuriom estimates is building to an eventual impact in the trillions of dollars.
While many edge solutions feature SD-WAN or mobile edge cloud (MEC) services, CEO Thakore says many enterprises find those solutions inaccessible and "clunky." The small device, augmented with AI, can be set up to interact with IoT devices and branch offices faster, more easily, and just as effectively as larger-scope solutions, he says.
Infiot was founded in 2018 and has less than 50 employees but is hiring. Its headquarters is in San Jose, California, with a satellite office in Chennai, India.