Inside Ericsson's $8.3-Billion Deal with Verizon for 5G

Ericsson (Nasdaq: ERIC) has landed a five-year, $8.3-billion 5G contract with Verizon (NYSE: VZ), its largest deal ever.
The arrangement is important for both companies. For Ericsson, it's a prestigious win with one of the world's top carriers in one of the hottest 5G markets. It moves the vendor into a top-dog position relative to other suppliers, including Samsung and Nokia (NYSE: NOK), which also work with Verizon (though Nokia was shouldered aside when Verizon chose Samsung for a large contract in 2020). And it showcases Ericsson's solutions, which focus on cloud-native radio access network (RAN), massive multiple input/multiple output (MIMO), and spectrum sharing technologies.
"Cloud RAN is a critical element in our product portfolio as this will enable our customers to evolve their networks toward a cloud-native architecture and open network architecture leveraging automation and fully autonomous networks," said Ericsson CEO Borje Ekholm on the earnings conference call with financial analysts that followed the deal announcement.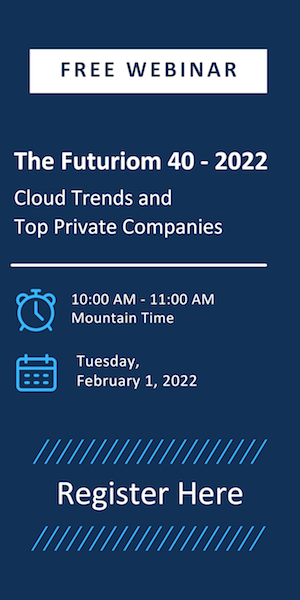 For Verizon, the arrangement will help the carrier in its race to make good on the 161 MHz of spectrum it bought last year during the U.S. Federal Communications Commission's spectrum auction. Verizon spent $52.9 billion – more than what rivals AT&T (NYSE: T) and T-Mobile US (Nasdaq: TMUS) spent combined. Now it must deploy that spectrum in ways that augment its existing 5G services.
Verizon Looks to Speed 5G Rollout
Verizon faces a formidable challenge. Over the next 12 months, it has pledged to add 5G to 46 markets serving 100 million people. The carrier already has reached 230 million with its 5G Nationwide service (which uses dynamic spectrum sharing with the carrier's 4G LTE network) and its Ultra Wideband service (which uses high-speed but relatively short-range mmWave spectrum in over 70 U.S. cities). To get the job done, the carrier will shell out an additional $10 billion annually in capex for the next three years, some of which will go to Ericsson.
Meanwhile, like AT&T, Verizon must deal with a formidable force in T-Mobile, which claims to cover 270 million people with its 2.5-GHz-powered mid-band 5G network. Notably, Ericsson has also been part of T-Mobile's network upgrade in the wake of the completion of that carrier's merger with Sprint in 2020. Unlike the deal with Verizon, though, Ericsson shares T-Mobile business on a more equal footing with Nokia and Samsung.
Verizon Votes for Open RAN
Ericsson boasts of its participation in open RAN (O-RAN) standards, but during the earnings call, CEO Ekholm made it clear that the vendor won't wait for standards to be finalized to drive 5G rollouts. "So we are simply saying, OK, by the time O-RAN is ready, we will also be there with solutions, but we don't feel it's the right time right now [to] divert focus from actually what goes on in the market," he said.
But Verizon's commitment to O-RAN is clear. The carrier wants the option to swap out suppliers in its 5G network, which O-RAN will enable. And Verizon isn't wedded to established players, either. "If you've got a new company that's providing phenomenal radio equipment, that's different from what's in the market today, when they're all making O-RAN-compliant equipment and following the specifications of O-RAN, you can choose to bring in some of that best-in-class equipment from maybe a non-traditional partner," Verizon SVP Adam Koeppe told Light Reading earlier this year. Even an $8.3-billion deal doesn't guarantee permanent residence on Verizon's networks.
Ericsson Shares Need Help
The Verizon win didn't help Ericsson in the public markets. Over the last few days, investors shaved over 10% off Ericsson's stock price in response to the company's projections of market share losses in China. "We have previously communicated that it is high risk that we will be allocated lower market share in China due to Sweden's decision to not allow Chinese vendors in the Swedish 5G network," said CEO Ekholm on the earnings call. "And this can lead to significantly lower market share going forward compared to what we have today, of course." He also noted that quarterly sales in mainland China had fallen 60% year-over-year.
It's possible that the Verizon deal could lead to others that help offset the China losses. Still, the bad news can't overshadow the impressive deal with Verizon – nor the ongoing market progress toward 5G that it represents. Cloud-native techniques such as Ericsson's will play a vital role in ushering in the new era of 5G services and applications. Verizon's vote of confidence is also a test of the capabilities of both supplier and carrier to make it happen.