Dragos Helped by HPE in $110 Million Round
Dragos Inc., a cybersecurity startup that specializes in protecting industrial control systems (ICS), has scored $110 million in Series C funding from a cohort that includes Hewlett Packard Enterprise (HPE) and Koch Disruptive Technologies, the venture arm of the manufacturing conglomerate and a recent investor in Alkira.
Founded circa 2016 and based in Hanover, Maryland, and Houston, Texas, Dragos labels itself as a market leader in the area of cybersecurity for ICS and operational technology (OT—which the vendor says also includes industrial Internet of Things, or IIoT).
This is an area that is not only increasingly automated but increasingly vulnerable to attack. Indeed, the kind of state-sponsored attack recently reported by cybersecurity company FireEye (FEYE), which counts manufacturing, energy, and transportation companies among its key customers, was a driver for the founding of Dragos.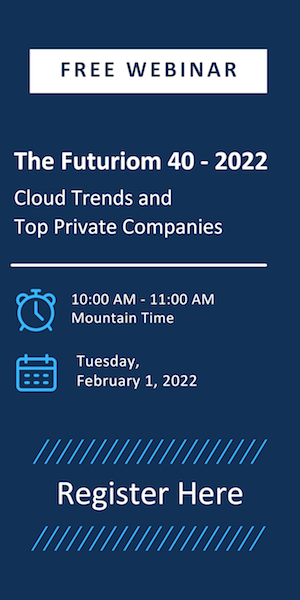 "We started the company not out of the desire to create a company or technology," wrote Dragos CEO Robert M. Lee (ex-NSA) in a blog post today. "[W]e did so out of a stark realization that the industry was changing and the threats were becoming more numerous and aggressive."
An Investor Vote of Confidence
Dragos boasts that its latest round, which brings its total funding to $158 million, is the largest to be awarded to any startup in this category — and represents a vote of confidence from its key investors.
Significantly, those investors are also either using or intend to use Dragos's products and services to protect their own businesses. National Grid plc (NGG), one of the two leading investors, is an energy company headquartered in the U.K. that serves electricity and gas to customers in the U.K. and northeastern U.S. The other lead, Koch Disruptive Technologies, is the same group that financed Alkira's recent $54 million Series B round. The venture arm of multi-national industrial conglomerate Koch Industries is an Alkira customer and also is a potential customer of Dragos.
"Koch Industries has more than 500 global manufacturing facilities, and the need for protection from cybersecurity threats grows each day," said Byron Knight, managing director of Koch Disruptive Technologies, in a prepared statement. "As we continue to transform and modernize operations, Dragos will be a key partner in helping protect these assets."
Other Series C investors include Saudi Aramco Energy Ventures (SAEV) and HPE. The latter should be no surprise: In addition to having its own cybersecurity business, HPE also specializes in IIoT. Having a partner with industrial cybersecurity chops could improve HPE's solutions for this sector.
Industrial-Grade Solutions
Dragos's solutions include its own hardware sensors and cloud- or software-based interface for management. The company also provides advanced threat services by subscription.
All of this is designed specifically for industrial gear, a focus the vendor says was missing when Dragos began. "What we were seeing as 'answers' were a copy/pasting of IT security best practices into the ICS networks with little regard for the unique mission and threats those systems faced," wrote CEO Lee in his blog today. And he continued:
"The point of OT cybersecurity is that the mission is different. The threats are different. The risks are different. The culture to get the job done is different. The challenges are different to succeed. Therefore the way you secure it will be different. I'm not saying all IT security is useless in the plants. There's plenty we can learn from and adopt. What I'm saying is the unique and most critical part of these businesses deserves a specific focus that understands and accounts for the people, culture, process, technology, mission, risks, threats, etc. of that side of the business. To not accept that is naïve."
Today, Dragos faces a growing roster of competitors, including Cisco (CSCO), Fortinet (FTNT), IBM (IBM), and Nokia (NOK), as well as cybersecurity players like Palo Alto Networks (PANW) and smaller companies such as Allot, CUJO-AI, and Infiot, which may be active in IoT but could be eyeing IIoT as well. And competition will only increase as 5G broadens the scope of potential services for IIoT at the network edge.
For now, Dragos has a head start and plenty of validation from sizeable investors who could also prove to be important customers. Still, as FireEye's recent misfortune shows, cybersecurity is a tough field in which success is perilous.