Alkira Lands $54 Million In Customer-Led Round

Multi-cloud networking and network as-a-service (NaaS) vendor Alkira has scored $54 million in Series B funding from several investors, led by one of its first customers.
Koch Industries Inc. (KI), a privately held multinational conglomerate (and owner of Georgia Pacific, among many other companies), is the first customer to go public about using Alkira's Cloud Services Exchange (CSX). While it's not yet clear how KI is using CSX across its global network, the testimonial of a company this big (over 130,000 employees in 70 countries) is a big endorsement of Alkira's technology.
With funding now totaling $76 million to date, Alkira is now well prepared for the battle brewing in multi-cloud networking (MCN) technology, which helps enterprises better connect their private networks to multiple private and public clouds. The most commonly cited competitor to Alkira is Aviatrix, but many other companies are offering pieces of the MCN puzzle, including cloud-based routing vendors such as Arrcus and DriveNets; NaaS suppliers like Megaport, PacketFabric, and Pureport; cloud services stacks such as Volterra; and SD-WAN and security vendors such as Aryaka Networks, NetFoundry, and VMware -- along with many others! Traditional networking vendors such as Cisco and Juniper are also looking for their angle on MCN.

A Tight Connection with Koch
As noted, the Koch link goes deeper than just vendor/customer: Koch Disruptive Technologies LLC (KDT), a venture subsidiary of Koch Industries, led this funding round with participation from Sequoia Capital, Kleiner Perkins, GV (formerly Google Ventures), and other investors. And Jason Illian, managing director at KDT, has joined Alkira's board, along with partners from Sequoia and Kleiner Perkins.
Since KDT's ventures are predicated on their potential to benefit Koch Industries and its multiple subsidiaries, the Koch connection appears to be a strong one for Alkira. Whether it is too strong may be a question, depending on how the relationship plays out as Alkira expands its customer base.

The Koch deal is the first customer to be revealed by Alkira, which up to now has kept mum in this regard. And that silence has sometimes been a hindrance in comparisons to Aviatrix, which launched earlier and has announced a number of customers, including Hyatt, IHG, FICO, Johnson Controls, Biogen, Toyota Financial Services, Teradata, Splunk, and others.

There are differences in the approach. Presented as a a pure NaaS, Alkira's CSX offers a "digital design canvas" customers can use to quickly generate network connections across multiple public, private, and hybrid clouds. This eliminates any struggle with multiple APIs or underlying proprietary technology, according to Alkira. CSX works with AWS, Google Cloud Platform, and Microsoft Azure, and it features integrated security from Palo Alto Networks (PANW).
Like CSX, Aviatrix overlays multi-cloud environments with network and security software. Its solution features connectivity with AWS, Google Cloud Platform, Azure, and Oracle Cloud Infrastructure. Aviatrix, however, leans toward enabling network managers to manage MCN as an extension of their existing network, rather than building a pure cloud NaaS, and it touts specific use cases such as management of cloud-based firewalls like those from Check Point (CHKP), Fortinet (FTNT), and Palo Alto Networks.
A distinction for Alkira and CSX may be its robust IP-based routing in the cloud. This is an area where Alkira co-founders and siblings Amir and Atif Khan are known as experts. Formerly with Cisco (CSCO), the brothers helped design the technology behind software-defined wide-area networking (SD-WAN) startup Viptela, which was bought by Cisco for $610 million in 2017.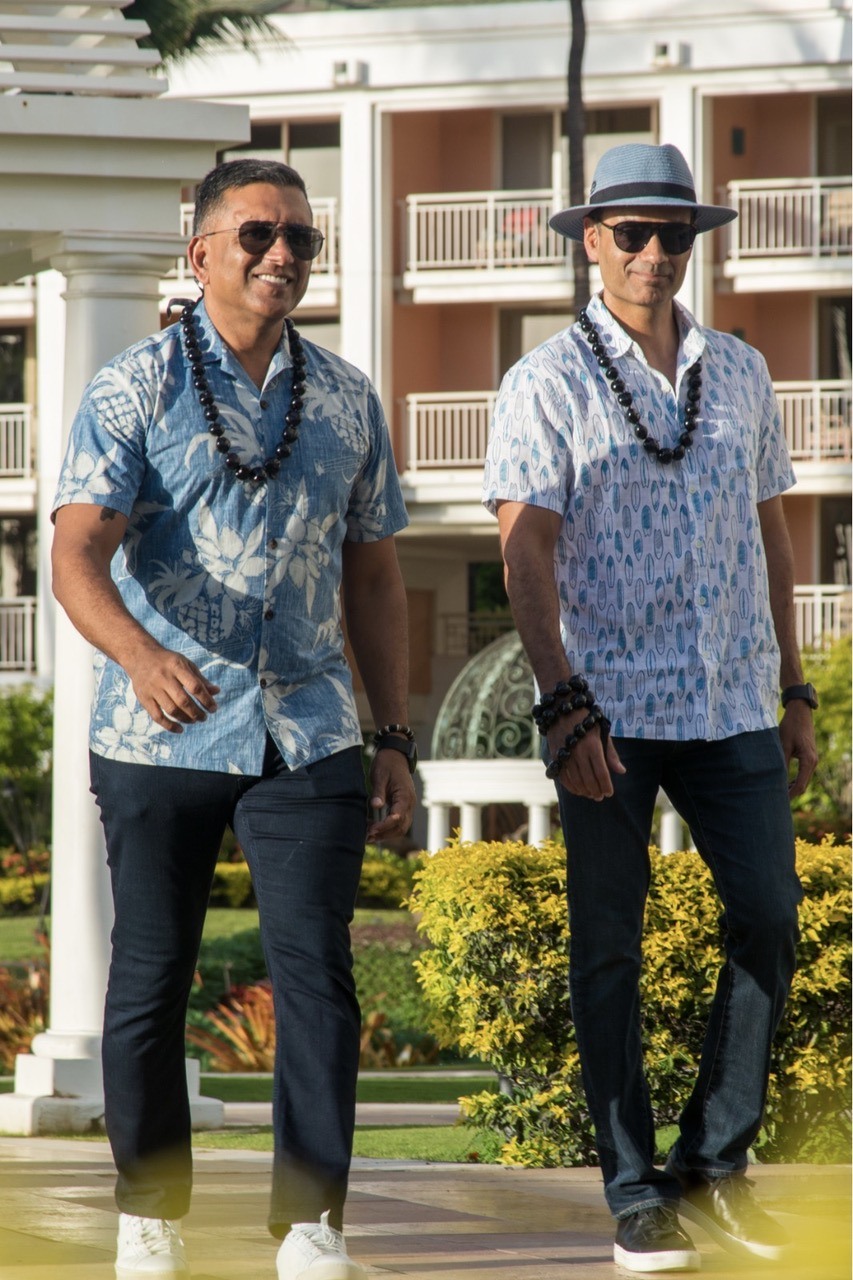 Amir and Atif Khan on vacation in Hawaii.
The MCN Road Ahead
While some may view the Koch tie-in with a major customer as unique to Alkira, it could be an effective strategy. Partnering with a large partner-investor is fairly common: Recall Insight Partners' purchase of Veeam in January 2020 and the pre-IPO partnership of Snowflake (SNOW) with Salesforce (CRM). It is possible that Alkira could ride Koch's coattails to a bright future. And the Khan brothers now have a track record of the solid Viptela exit.

The biggest message to the market with the growing crew of MCN startups is that multi-cloud networking functions are increasingly moving to the cloud, which poses new risks to pure box-based infrastructure businesses from the large networking hardware incumbents. Alkira's announcement builds momentum for new cloud connectivity platforms, along with the need for attendant performance and security improvements. With this tide rising, there's room for several big boats.