Court Locks Down Clearview AI Facial Recognition

In a watershed decision that echoes ongoing controversy over the use of biometric technologies, facial recognition software pioneer Clearview AI has been issued a stern judgment in Illinois.
According to a settlement reached in Illinois federal court between the startup and the American Civil Liberties Union (ACLU) and other plaintiffs, Clearview AI is prohibited from selling access to its database of roughly 20 billion photos scraped from social media networks and other online sources to most private entities or individuals nationwide. The firm also has agreed to stop selling access to any law enforcement agencies in Illinois for five years and to remove individual faces from the database as users opt out via an online portal. Clearview AI will pay $50,000 for online ads encouraging individuals to use the portal.
The news is another win for the watershed Illinois Biometric Information Privacy Act (BIPA), which has already been used to regulate the facial recognition technology of Facebook/Meta. In February 2021, Facebook 2021 agreed to stop using facial recognition software after agreeing to pay $650 million after a class-action lawsuit claimed it violated the Illinois law.
Clearview AI's Short Road to Court
Clearview AI, founded in New York in 2017, ran into trouble a couple of years after launching its technology. Problems began in 2020 after encouraging private companies and law enforcement agencies to use its enormous database for a range of applications. For instance, a photo can be run against the database, linking up to a core image that in turn reveals a person's social media contact information, along with other data. The uses for the data could move beyond law enforcement into marketing and dating apps.
Initially, the company not only encouraged private use of its database but boasted of ambitions to glean the faces of nearly everyone on Earth. An investor presentation obtained by the Washington Post exposed the many uses it intended to make of a growing roster of "100 billion" faces in its database. It also argued that with more investment, Clearview AI could lobby for legislation sympathetic to its goals.
Subsequently, the company's data has turned up in news items regularly. Its platform was used to identify participants in the January 6 riots in the U.S. and by Ukrainian soldiers to identify Russian soldiers.
Clearview AI Maintains It's Neutral
So far, despite its embroilment in controversy, the company's co-founder and CEO, Hoan Ton-That, maintains his firm's unequivocally neutral stance.
"There's no political motivation to Clearview," he told the Washington Post in April 2022. "We have people from every side of the political spectrum on the left, on the right, that work here. There's no left-wing way or right-wing way to help law enforcement find a pedophile or solve any kind of crimes."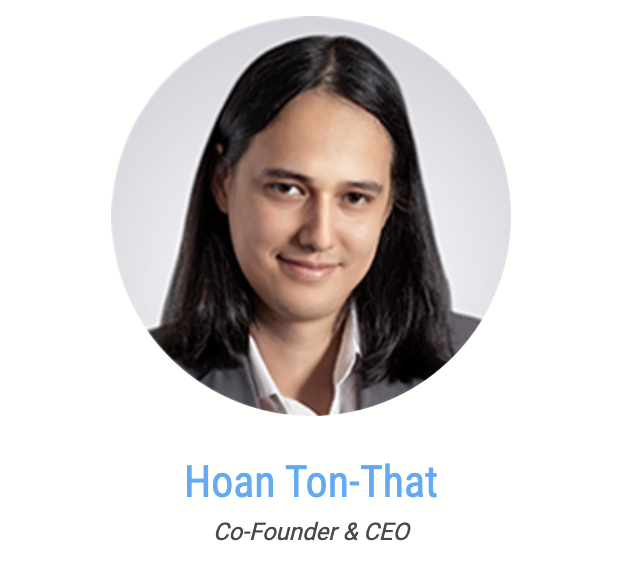 Source: Clearview AI
Despite this stance, Ton-That has backpeddled considerably in recent weeks, and he promotes the disciplined and restricted use of Clearview AI technology in his company's blog. "We have implemented both technical solutions and human processes and procedures that significantly reduce the chance of misidentification and misuse," he recently stated there.
Wider Implications
This week's settlement, still to be finalized by federal court, has a range of implications, not just for Clearview AI but for other tech firms involved in biometric data capture or surveillance.
For instance, while Clearview AI doesn't do real-time tracking, its ability to scour images for specific purposes is reminiscent of computer vision technology used by the likes of China's SenseTime and other firms engaged in tracing individuals through facial images. Controversy swirling around those apps has led to U.S. sanctions on China's machine vision firms, alleging their in identifying and persecuting members of specific ethnic groups.
For the ACLU, this week's ruling is a triumph. In a statement, Nathan Freed Wessler, deputing director of the ACLU Speech, Privacy, and Technology Project noted:
"By requiring Clearview to comply with Illinois' pathbreaking biometric privacy law not just in the state, but across the country, this settlement demonstrates that strong privacy laws can provide real protections against abuse. Clearview can no longer treat people's unique biometric identifiers as an unrestricted source of profit. Other companies would be wise to take note, and other states should follow Illinois' lead in enacting strong biometric privacy laws."