Cisco: Growth Up, But Shares Down

Cisco (CSCO) shares opened down about four percent this morning after the company reported earnings in line with guidance.
For its third quarter of the fiscal year (Cisco's fiscal year ends in July), Cisco reported revenues of $12.46 billion, which was up 4% year over year (y/y) and 5% from the prior quarter and $11 million above forecast guidance. Earnings per share was .66, a penny above analyst consensus. Management guidance was for 4-6% y/y sales growth in Q4.
One surprise from the quarter was that Cisco's server sales were a higher percentage than usual. Routing sales continue to remain weak. Security sales grew 11% y/y. Applications grew 19%, including recent acquisitions of Broadsoft and AppDynamics. But the service provider segment continues to be weak. Another area of concern for investors is that Cisco management described rising DRAM memory prices as a possible "headwind" to profit margins, which may have spooked investors. Gross margins remained steady around 64% but Cisco officials said they fall by 1.5 percentage points in the coming quarter due to rising memory prices.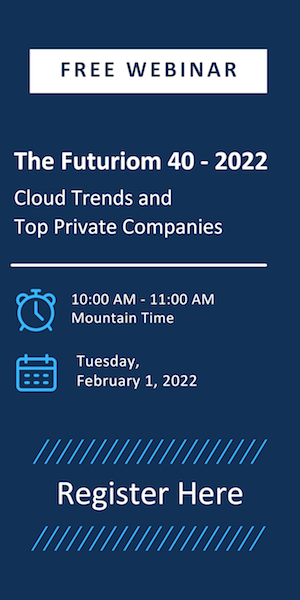 Cisco executives pointed to strong momentum in its new policy-base data-center networking business, saying there are now more than 5,800 customers of the Catalyst 9,000 series with "high uptake" of software packages such as the DNA center. Cisco has been pushing hard to convert more of its sales to annual software subscriptions and executives said that progress toward the software business model continues, with subscriptions accounting for 55% of software revenue in the quarter. Deferred product revenue from recurring software subscriptions is up 29% y/y and now represents 32% of overall revenue (up 2% y/y).
Cisco continues to plow enormous amounts of cash into share buybacks. The company bought $6 billion in shares back during the quarter and paid out $1.5 billion in dividends.
Shares were likely down because Cisco has a habit of coming in just about analysts estimates -- often beating by one penny -- which is exactly what it did. So more optimism was built into the stock than the quarter deserved. Michael Genovese, an analyst with MKM Partners, pointed out that prior to the quarterly results, Cisco shares were up 16% year to date while the Nasdaq Composite Index is only up 4%.
Genovese pointed to three "concerns" about the quarter:
"Product order growth rate dipped to 4% from 5% in the prior quarter even though the order comps were fairly easy. Second, the percentage of revenues from recurring sources came in at 32%, which was up 2 pts. y/y but down 1 pt. q/q. Management said this was due to a high level of Server sales, which tend to be one-time transactions. Third, 4QFY18 OMs were guided 1.5 pts. below consensus due to memory pricing impact on GMs and Opex for acquisitions such as AppDynamics and Broadsoft. Overall, this was not as upbeat of a report as the preceding quarter when y/y Product order growth accelerated to 5% from 1% and $25bn in additional share repurchases were authorized."
Other analysts were more optimistic. Jefferies analyst George Notter says "the business is clicking on almost every cylinder – even the Emerging Markets and UCS businesses improved... Net-net, the April print and July guidance look even more impressive. The guidance is also supported by the order book with +4% Y/Y growth for the April quarter and 5% Y/Y in January."
The bottom line is that Cisco printed numbers that basically lived up to expectations. Investors were looking for more and will now be keeping an eye on the effect that rising memory prices will have on Cisco's costs.