Barracuda's SD-WAN Goes Native on Azure

Enterprises are increasingly turning to software-defined wide-area networking (SD-WAN) to accommodate remote work and work from home (WFH) connectivity. But in the process, some are encountering unexpected complexities.
Simply put, it's not always easy to get the hoped-for efficiencies and cost savings of SD-WAN without skimping on some features — such as security. A given SD-WAN service may be long on connectivity, but it may fall short on the kind of zero-trust security required for remote access to hybrid or multi-cloud environments. Getting the desired functions in SD-WAN can require extra hands-on integration.
Enter Barracuda Networks, which has leveraged a recent upgrade to Microsoft's Azure Virtual WAN that allows third-party devices to run as Network Virtual Appliances (NVAs) within Azure Virtual WAN hubs. A hub, recall, is the point of presence (PoP) for a specific region within the Azure global network.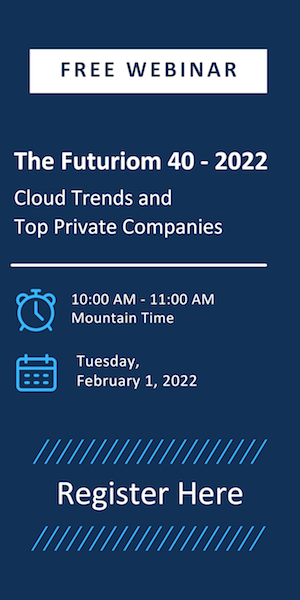 Thus, instead of just connecting its SD-WAN gear to Azure, Barracuda has implemented its SD-WAN natively -- in virtual appliance form -- within the Azure hubs. So customers can use the Barracuda product, called CloudGen SD-WAN, for security and other functions within the manageable context of Azure.
Benefits of Closer Integration of SD-WAN and Azure
Barracuda is one of a number of SD-WAN players to commit to running within the Azure Virtual WAN architecture. Others include Check Point Software Technologies (CHKP), Cisco Meraki (CSCO), Citrix Systems 
(CTXS), CloudGenix (now part of Palo Alto Networks, PANW), Fortinet (FTNT), NetFoundry, Silver Peak (now part of Hewlett-Packard Enterprise, HPE), VMware VeloCloud (VMW), and Versa Networks.
All of these vendors offer a range of integrations with various cloud providers. But the closer integration of an Azure NVA is still unavailable from any but Barracuda.
Having its SD-WAN as an Azure NVA offers some advantages to Barracuda besides being a first mover. First, it means that Barracuda customers can directly connect their branch CPE to and through the Azure hubs without having to perform extra integrations.
For instance, since one of Barracuda's specialties is connecting industrial networks to the cloud, it chose the announcement of its Azure NVA capabilities to release a couple of new SD-WAN-compliant industrial site endpoint units, the fiber-connected CloudGen WAN T93 and CloudGen WAN T193. Barracuda customers will be able to connect these units directly to Barracuda SD-WAN gear via Azure services.
Barracuda also can extend its reach as a service now. For instance, a variety of integrators may not have had the option to use Barracuda's SD-WAN before. Now these third-party channel providers can purchase CloudGen WAN as a software-as-a-service (SaaS) within the Azure Marketplace, and they can bill their customers through Azure or separately. Of course, enterprises can purchase Barracuda CloudGen WAN the same way.
More Options to Come
It's not clear which companies will follow Barracuda in deploying their SD-WAN gear as NVAs within Azure Virtual hubs. It's still early days even from the Azure side.
In a blog in July 2020, Yousef Khalidi, corporate VP, Azure Networking, clarified that the reach of this kind of integration within Azure is still limited. "The new virtual appliance-in-hub capability will start rolling out to select Azure regions July 20, 2020," he stated. So far, Microsoft has posted the following as the specific regions in which NVA in virtual hubs is available for "preview":
SUPPORTED REGIONS

A Move in the Right Direction
While many questions about actual availability, pricing, and reach remain, Barracuda can claim a move in the right direction with CloudGen WAN. Customers are looking for services that will eliminate as much effort as possible while getting them to the cost savings and efficiencies SD-WAN offers to cloud networks.
The concept of putting incorporating SD-WAN gear virtually in public clouds is not new. It underlies VMware's Velocloud integration with Amazon Web Services (AWS) and Cisco's SD-WAN Cloud Hub with Google Cloud -- among other offerings. It also is part of the conversation about the growth of edge networking.
But the packaging may be key here: Microsoft is attempting to make it simpler for SD-WAN players to integrate their wares within Azure, thus underscoring the trend toward cloud-native SD-WAN. And Barracuda has the good PR of being first out of the gate.
We'll see how many of the original Microsoft Virtual WAN partners will follow Barracuda farther into the Azure network -- and how this iteration will boost similar offerings for other public clouds.