Alkira and Palo Alto Team Up

Alkira hit the jackpot in its relationship with Koch Industries. Last October, that privately held conglomerate led a $54 million investment round in the two-year-old cloud networking startup. At the same time, Koch went on record as one of the first of Alkira's big customers. This week, it's giving details of its global deployment of Alkira's technology.
It's a nice endorsement, and so far it's the only one Alkira's publicly produced. But it's a hefty one: Alkira's Cloud Services Exchange (CSX) with integrated virtual firewalls from Palo Alto Networks (PANW) is supporting 120,000 employees across seven global Koch networks with thousands of routers and switches covering 700 sites in 70 countries.
Further, it's a case of multi-cloud deployment: Koch rolled out its cloud network on AWS initially, but portions have now been reconfigured via Alkira, and Azure's been added as well. "Alkira's Network Cloud integrated with Palo Alto Networks' virtual firewall has enabled Koch to simply, quickly and securely expand our enterprise infrastructure to multi-cloud with an end-to-end, on-demand security offering," stated Matt Hoag, CTO of Koch Business Solutions, an umbrella group covering a range of technology requirements for Koch's many companies.
How Koch Adopted Alkira's Solution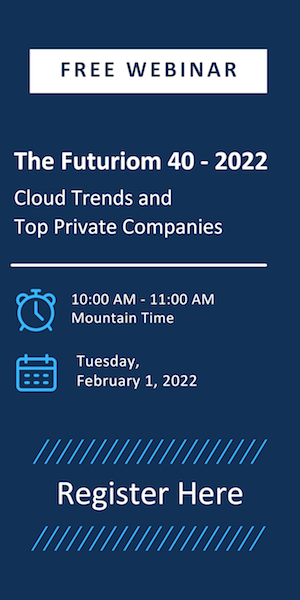 Koch Industries, which reportedly scores $115 billion in annual revenues, had reason to scout Alkira as a partner. After 18 months working to set up an AWS cloud and port workloads to it, CTO Hoag was ready for more efficiency and, even more importantly, better security. Alkira's network-as-a-service (NaaS) approach fit the bill. "With Alkira CSX there is no hardware to procure, no software to download, and no cloud to learn," said Hoag.
A key attraction was the interface, which Alkira describes as a "digital design canvas" customers can use to quickly generate network connections across multiple public, private, and hybrid clouds. There are no APIs to deploy. CSX also is integrated across AWS, Google Cloud Platform, and Microsoft Azure, and supports Palo Alto VM-Series Virtual Next-Generation Firewalls. This drastically reduced the amount of time required to configure the network and establish secure connectivity, Hoag said. And once established, virtual firewall security is manageable via Palo Alto's Web-based Panorama interface.

Koch Buys Into Fistful of Trends
Given all this, it's no surprise that Koch's venture arm, Koch Disruptive Technologies (KDT), has invested heavily in Alkira, particularly given KDT's stated mission to "be the preferred partner in accelerating the value of entrepreneurs' disruptive companies and the transformation of Koch Industries."
Alkira's approach is certainly disruptive. Indeed, it represents a number of key trends in cloud infrastructure, which recently earned it a spot on the Futuriom 40 list of top private cloud companies to watch. Alkira's CSX spans multiple clouds, unifies cloud security, and automates cloud infrastructure.
This makes Alkira look like a bright player in KDT's porfolio. KDT has just 17 venture investments, but late in 2020 one of them, 3D printer firm Desktop Metal (DM), went public via the blank-check sponsor route.