What Alation's $110M Says About Data

Alation Inc., a data intelligence and cataloging company, has scored $110 million in Series D funding from investors that include the venture arms of Snowflake (NYSE: SNOW), Dell (NYSE: DELL), and Salesforce (NYSE: CRM). The company, founded in 2012, has raised $217 million to date and has a current valuation of $1.2 billion.
The funding says as much about the pressing need to organize data as it does about the company. In a blog about the new funding, Alation CEO and co-founder Satyen Sangani stated:
"[T]here's been huge growth in the volume of data and the difficulty of processing it…. [R]egulatory pressures are growing…. Less obvious are the massive challenges in helping people navigate so much complexity. For most people, who don't spend their careers in data, it's not always obvious how difficult it is to manage data. Why don't the numbers just match? Why is it so tough to process information? Why can't everyone just get the right report when they need it? Why is there so much bad data? How come we have so many data silos?"
CEO Sangani (ex-Oracle) and his co-founder (now chief data and analytics officer) Aaron Kalb (ex-Apple) have attempted to answer these questions by creating a solution that deploys machine learning and other tools to identity, classify, and index data as it's moved to cloud platforms from relational databases, legacy file systems, and even data lakes or warehouses.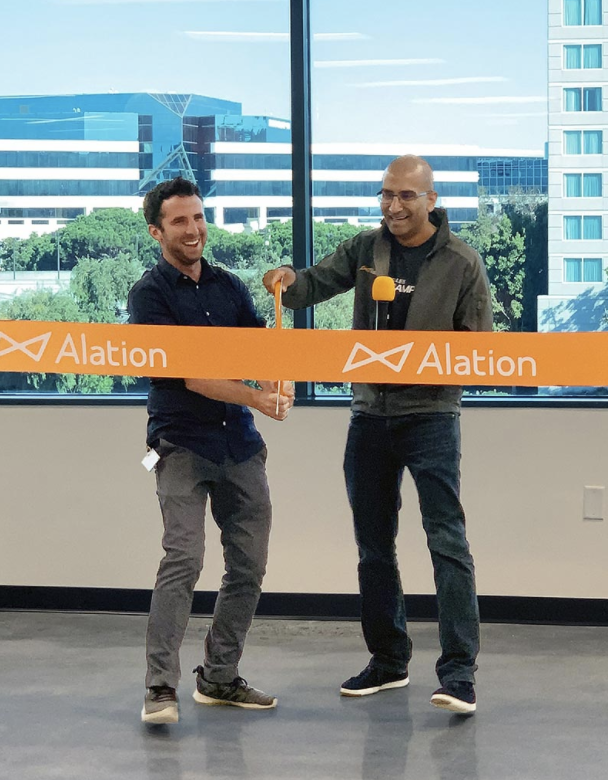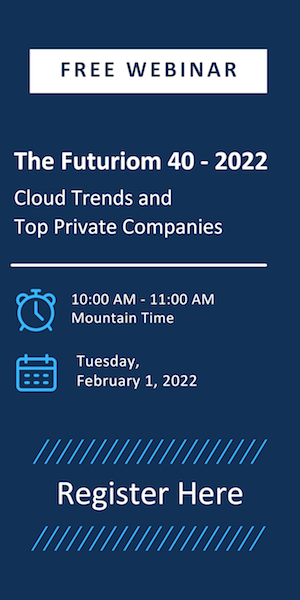 Alation co-founders Aaron Kalb (left) and Satyen Sangani. Source: Alation
Alation works with data on premises, in public or private clouds, and in hybrid and multi-cloud environments. It's also available as a service.

Snowflake Endorses Alation

Snowflake seems to be Alation's biggest fan, and Alation's press release claims Snowflake's strategic investment is a prelude to "deep product integrations and joint go-to-market initiatives," some of which will be revealed at the Snowflake Summit virtual user conference June 8 through 10.
The relationship isn't surprising. Alation's unicorn valuation makes it likely that Snowflake couldn't afford to buy the company outright. Still, by adding Alation and other companies like it (more on that momentarily) to its ecosystem, Snowflake taps capabilities that can boost its own success as a cloud data management provider.
"Alation empowers our joint customers to get more value from the Data Cloud with the ability to govern data and have a seamless cloud transformation," said Christian Kleinerman, Snowflake's SVP of product, in a statement.
Alation can, for example, find unusable, old, or "junk" data in a legacy database but still ensure that the applications that depend on that data will continue to function when everything's moved to Snowflake's cloud platform.
One of the Alation's claimed highlights is its ability to discover, tag, and classify data for privacy and compliance. The product can ensure data fits the requirements of the EU General Data Protection Regulation (GDPR) and the California Consumer Privacy Act (CCPA), among others.
Alation's Backstory
Alation claims over $50 million in annual revenue. It has about 350 employees and a customer base of over 250 across 34 industries and 26 countries. According to Sangani, 80% of those customers have revenues over $1 billion, including Cisco, Daimler, GE Aviation, Munich Re, Nasdaq, Salesforce, and Pfizer.
This Series D round was led by Riverwood Capital; Sanabil Investments and Snowflake Ventures were new investors. Existing investors who kicked in include Costanoa Ventures, Dell Technologies Capital, Icon Ventures, Salesforce Ventures, Sapphire Ventures, and Union Grove Partners.
Competition Rising
Alation has a short but significant list of competitors, most notably Collibra, a company founded in 2008 and based in New York and Brussels, which has raised $345.5 million on a valuation of $2.3 billion. Collibra, founded by two data experts, enjoys an ecosystem with key Alation partners, including Snowflake and Tableau (NYSE: DATA).
Other players in the data intelligence/cataloging space include Informatica (Nasdaq: INFA), IBM (NYSE: IBM), SAP (NYSE:SAP), Oracle (NYSE: ORCL), and Microsoft (Nasdaq: MSFT).
It's a fairly limited market: Data cataloging solutions require a certain kind of genius to create. Still, it's a hot market. And it's likely to get even hotter, as technologies that track data and ensure its consistency across platforms become essential.