Versa Raises $120 Million to Target IPO

Versa Networks, a long-time player in software-defined wide-area networking (SD-WAN) and Secure Access Service Edge (SASE) markets, yesterday announced a $120 million round of funding that company executives say will get the company to profitability and/or an initial public offering (IPO). The round was led by funds and accounts managed by BlackRock, Inc. Silicon Valley Bank (SVB) also participated in the funding. The valuation was not disclosed.
Versa Networks CEO Kelly Ahuja told me in an interview that Versa has raised enough money to get it to cash-flow positive or IPO. "Nobody was focused on profitability last year, now they are," he told me. He said the expectation is the company could be positioned for an IPO in the next 18 months.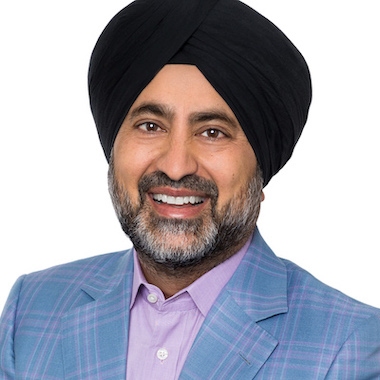 Versa, which was one of the original pioneers in the SD-WAN market originally funded by venerable venture capital (VC) firm Sequoia, has been steadily adding products, features, and customers and now has 600 employees. Versa also has a strong foothold as a supplier to service providers selling managed SD-WAN and SASE services – a topic covered in our SASE Managed Services Report this year. In the past couple of years, it has expanded to include more enterprise customers.
Ahuja and Versa Cofounder Kumar Mehta said the company has added "thousands" of customers in the past year, though the company won't publicly disclosed exactly how many customers it has. It has publicly named top-tier customers in both the service provider and enterprise markets including Adobe, Barclays, CapitalOne, Comcast, Samsung, and Verizon, just to name a few. Mehta says the company has been deployed in millions of sites, with "tens of thousands" of sites deployed in the past year.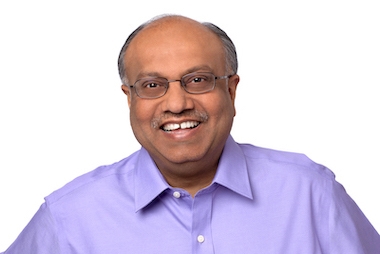 SASE Vision Expands into Multicloud Network
SASE has attracted a large following as end users have expressed the need to simplify their networking and security needs by integrating the two technology groups, where there is an overwhelming number of vendors and products. For example, in our 2022 SASE managed services survey, 85% of the end users surveyed (director-level and above IT and networking professionals with buying authority), said that SASE would grow as a strategy to provide more agile, pervasive cybersecurity.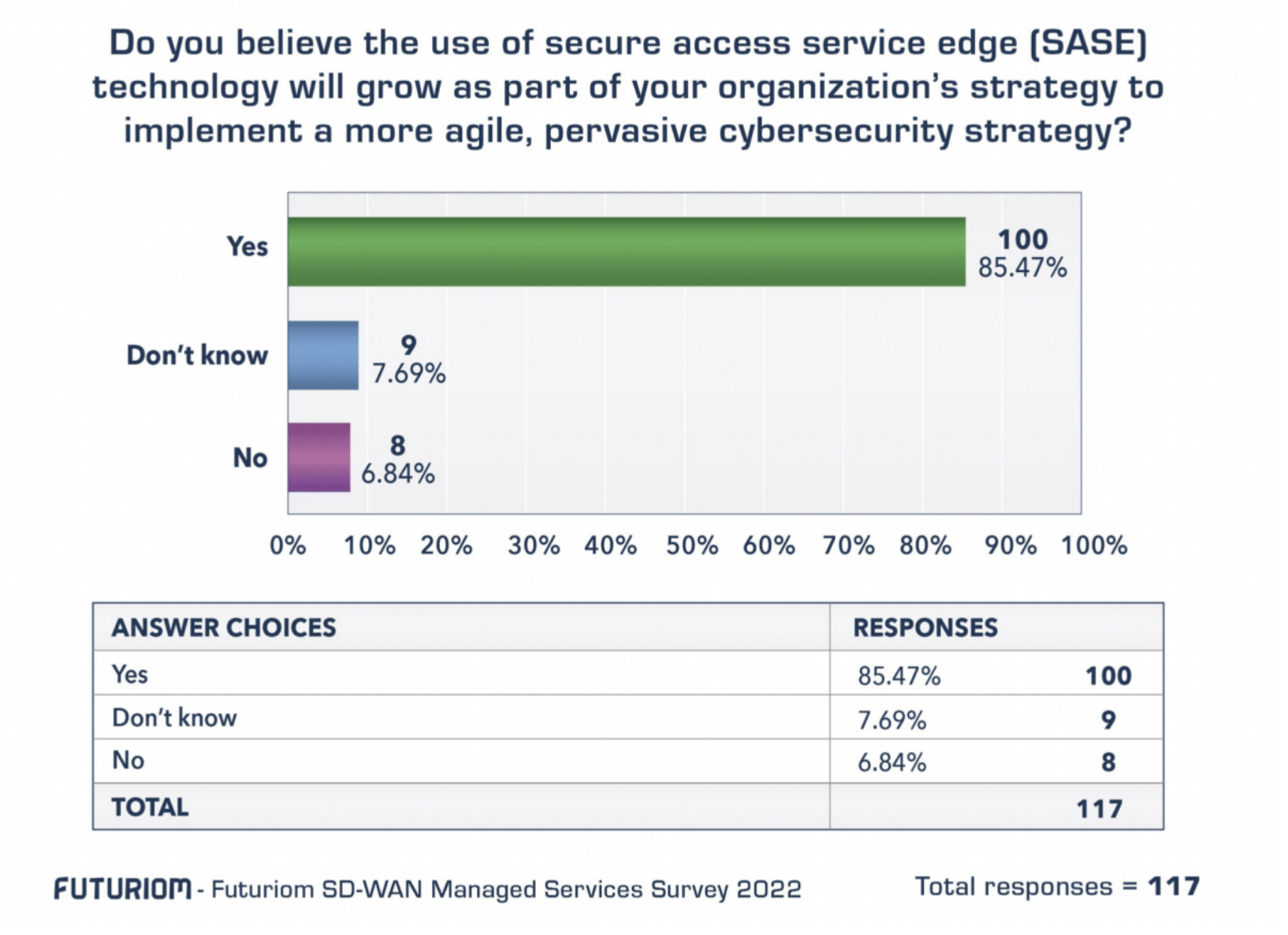 This trend has resulted in a gold-rush mentality among both networking and security vendors who have been furiously making acquisitions and adding functions that blend networking and cybersecurity for the network edge. Some of the key players in the SASE market include Aryaka Networks, Cisco, Fortinet, HPE, Juniper, and Palo Alto Networks – just to name a few (see our report for the full list, which includes more than 30 vendors).

Versa has been well positioned to take advantage of this trend. It was one of the pioneers of the SD-WAN market but built security into the platform early in the game, with packet-level processing at both the edge and in the cloud. It has also added remote-access security products. The company has believed that a tightly coupled SD-WAN and SASE solution can solve many modern networking and security problems at once. Versa can now tick off all the top SASE services (and acronyms) such as Secure SD-WAN, Next-Generation Firewall, Firewall as a Service (FWaaS), Unified Threat Management (UTM) including Advanced Threat Protection (ATP), Secure Web Gateway (SWG), Zero Trust Network Access (ZTNA), Cloud Access Security Broker (CASB), Data Loss Prevention (DLP), Remote Browser Isolation (RBI), and User and Entity Behavior Analytics (UEBA).

The competitive landscape makes SASE an industry with dozens of vendors. Versa officials say that unlike some of the incumbent networking vendors that have pivoted to security, it has from the beginning targeted the convergence of cloud security and networking. Its architectural approach balances the need for on-premises security devices with white-box hardware as well as cloud services through its Versa cloud points of presence (PoPs).
"All the incumbents [networking and security vendors] are realizing the world in converging," said Mehta. "You have a bunch of products in the portfolio. Stitching stuff together takes time."
Versa is also well positioned for multiple cloud networking use cases, including multicloud networking. Versa acts as both a virtual networking and security platform by processing packets at the network edge and in the cloud, and it can be used to create secure overlays spanning multiple clouds. This has huge future potential which we have outlined in detail in our recent Secure Multicloud Networking (MCN) survey report.

Ahuja and Mehta underscored this point in our discussion. They point out that the Versa Single-Pass Parallel Processing architecture, which uses packet inspection along with a combination of AI/ML to deliver high-level security functions and application analysis, can be used to secure many networking applications, including Internet of Things (IoT), multicloud, and hybrid work environments.
"We have a better way to approach the problem… simplifying the life of the CISO and the CIO with unified security and networking," said Ahuja.

First SASE Startup Player with an IPO?
Talk of an IPO might seem strange given the current technology bear market, but Versa has been playing the long game. Its large customer count as well is its positioning in the sweetspot of the intersection of networking and security make it a promising IPO candidate in the next year or so, an opportunity we highlighted by putting Versa in our Futuriom 40 report of top private companies for two years in a row.
Versa is also unique in that it is one of the remaining well-funded startups in the SD-WAN/SASE market that is still independent. The top companies in this area that have been acquired include Cloudgenix (Palo Alto Networks), Silver Peak (HPE), VeloCloud (VMware), and Viptela (Cisco). When these companies were acquired, Versa was most certainly in the mix, and has turned down acquisition offers so far in its pursuit of growing indepedently.
Now Versa has more money and some big names behind this movement. With growth-level investors such as Blackrock and SVB, it could be set up for the first IPO on the SASE and cloud networking space.