The Dark Side Tech COVID-19 News

Futuriom has been following how the COVID-19 pandemic is impacting the technology industry, on both positive and negative sides. It's heartening to see so many tech vendors contributing to employees, customers, and others affected.
But now it's time to look at the other side!
Sadly, some COVID-19 marketing ploys can be seen in a cynical light. Even while reaching out, a few have shown a less-than-admirable side during the crisis. In other cases, things haven't always gone as planned -- and the stresses of responding to COVID-19 demands have created new pressures. Let's look at some examples.
Oracle's Questionable Gifts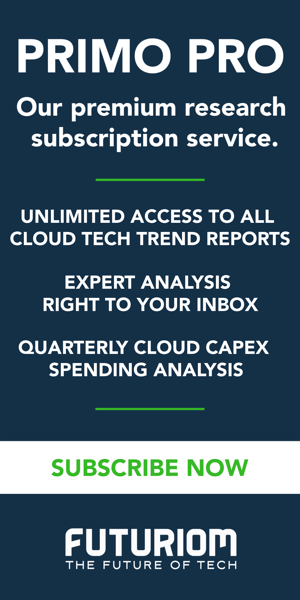 When the virus struck, Oracle (NYSE: ORCL) was quick to offer a helping hand via free online education about its products; free access to a human resources solution called Workforce Health and Safety; and free cloud-use credits to members of its Oracle for Startups program.
This all sounds generous, but there's a catch: Access to Oracle's online tutoring is only for customers looking for certification in aspects of Oracle Cloud Infrastructure and Oracle Autonomous Database.
Is any company large enough to use Oracle's cloud really looking to train furloughed employees on a system they should already know intimately? Ditto the HR app, which requires Oracle's Human Capital Management (HCM) service and seems geared to helping small and medium-sized businesses manage safety incidents — like those in factories.
It just smells like a cynical marketing ploy.
As for cloud credits for startups, it's old news that Oracle has a reputation for swallowing young companies whole.
Dr. Ellison's COVID Cures
That's not the only place Oracle has been in the news. Oracle has been championing its Therapeutic Learning System. Announced at the start of April, this is a cloud-based repository of data about drugs such as hydroxychloroquine, remdesivir, and kaletra that are involved in patient trials, including ones that aren't approved by the federal government.
While at first the program sounded good, it eventually generated controversy when Rick Bright, the head of the U.S. Biomedical Advanced Research and Development Authority (BARDA), was removed from his post after reportedly resisting pressure to rush approval for experimental virus treatments. Bright says he was demoted because he spoke out against "efforts to fund potentially dangerous drugs promoted by those with political connections."
Bright claims he felt pressure from the Trump administration, which acted on data from Oracle founder and chief technology officer Larry Ellison. The CTO recently facilitated a fundraising event for Trump and reportedly has the president's ear on potential COVID-19 remedies. It is with Ellison's support that Trump pushed unproven hydroxychoroquine as a virus cure despite a lack of scientific evidence.
Zoom's Mixed Blessing
By now, the videoconferencing platform hosted by Zoom (Nasdaq: ZM) has become a household word. Just in the last few weeks, worldwide adoption has soared, though not to the range once estimated. And early in March, Zoom donated free services to elementary schools in virus-affected countries.
Still, the platform's security problems have gained notoriety along with its growth, causing many businesses to ban its use. While the company says it's working to address the issues, some say Zoom isn't responding fast enough. They point to a flood of malware and data theft, along with outrageous online abuses, such as Zoombombing, wherein online meetings are disrupted with pornography and abusive language.
Market investors don't seem to care about Zoom's weaknesses. They love Zoom and want it to grow to ever greater heights. Key to Zoom's future is finding ways to make money from its enormous user base. According to some disgruntled users, this has happened on the sly already, with Zoom providing user information to Facebook without prior user opt-in.
Support isn't just coming from stock observers. Larry Ellison recently took to YouTube to praise the platform. That's no surprise: Zoom is an Oracle partner.
It's also no surprise that following Ellison's endorsement, Zoom announced April 28 that it's picked Oracle to supply its cloud infrastructure. It's not clear how Zoom will cede the infrastructure it's already relied on from AWS and Microsoft.
Amazon's Labor Struggles
Amazon is one of the heroes of the pandemic, offering millions for virus relief efforts, in addition to Jeff Bezos's personal contribution of $100 million to Feed America. But over time, its struggles to maintain fulfillment of a massive increase in online orders has drawn the company into controversy.
Some employees have complained and even gone on strike to protest management's insistence that workers not stay home too much. And starting May 1, Amazon will require employees to use their accrued time off or request a leave of absence if they don't come to work.
The move is understandable in light of the enormous amount Amazon is spending to support warehouse workers during the crisis, including a pay bump of $2 per hour plus double time for overtime. (These perks will also end May 15.) But it's bound to stir up the fearful ranks, who have already gone public with complaints of unfair labor practices, including firings in retaliation for complaining.
Don't Blame COVID-19 for Everything
These are just a few examples of companies struggling with image and reputation problems amid the current pandemic. Some of these problems resulted from changes brought on by the crisis. Others seem to come from tactics that predate it. Do you have further examples? Write to us and we'll update our report.