Cisco Living Large as a Dow Dog

After a powerful rally on earnings, Cisco is now one of the best performers on a closely watched investment strategy known as Dogs of the Dow, in which investors buy beaten-down Dow Jones Industrial Average stocks with the highest dividends and the lowest relative price/earnings (P/E) valuations, metrics which typically move inversely to one another.
Cisco last night surprised with earnings to the upside of estimates and its shares this morning were trading up $1.54 (+3.25%) to 49.04, which on a closing basis would be a new 52-week high. Cisco shares are now up more than 24% from the beginning of the year.

Cisco became a Dow Dog at the beginning of the year when came in at the top ten of Dow dividend payers. Its annual dividend now clocks in at 3%, which will continue to attract income investors. The Dogs of the Dow strategy has paid off big time for those that bought the stock at the beginning of the year, as Cisco has now realized the third highest price gain of Dow Stocks so far this year, behind only Apple (+35%) and Microsoft (+30%), according to the Dogs of the Dow website.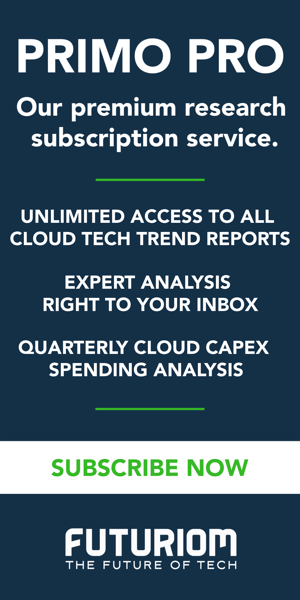 Cisco will become even more attractive to conservative investors looking for dividends, rather than growth. Cisco's board approved a $15 billion increase in the company stock buyback program, bringing the total amount it can repurchase to $24 billion. Cisco also raised its quarterly dividend by 6 percent to 35 cents a share.
The networking technology giant announced earnings of 73 cents per share, excluding certain items, compared with 72 cents per share as expected by analysts. Revenue was reported at $12.45 billion, or up 5% from a year earlier, versus $12.41 billion as expected by analysts.

Cisco's largest business segment, which it calls Infrastructure Platforms and includes data center switches and routers, came in at $7.13 billion, more than the $7.07 billion consensus estimate from FactSet. Applications revenue, including AppDynamics and WebEx, came in at $1.47 billion, topping the $1.35 billion FactSet consensus estimate. Security revenue was $658 million, beating the $629 million estimate.
A big part of the growth is coming from acquisitions. Cisco reported infrastructure platform revenue of $7.13 billion, a 6% increase. Product orders were up 8%. Applications revenue grew 24% to $1.47 billion and security revenue grew 18% to $658 million. The security revenue was boosted by the acquisition of Duo Security.
"That's the fastest growth rate we've seen in many years," said Cisco CEO Chuck Robbins.
Cisco surprised many analysts by seeing no effects from the U.S. government shutdown, which took place during the last month of the quarter. It was also not affected by any of the trade dispute with China, including tariffs on technology goods.
Public Sector orders were very strong, coming in at +18% on a year-over-year basis. Robbins said the shutdown wasn't even noticed.
"To be honest, from the first day of the quarter to the last day of the quarter, we saw zero difference," said Robbins.

The company said it expects third-quarter revenue to increase 4 percent to 6 percent with adjusted earnings of 76 cents to 78 cents a share.

In the quarter, Cisco announced the acquisition of Luxtera for $660 million and a partnership with Amazon Web Services.