Why F5 Bet $500 Million on Volterra

Last week, F5 Networks (FFIV) announced it will buy Volterra for $500 million in an effort to deliver edge-based application services across multi-cloud networks.
Volterra, founded in 2017 and based in Santa Clara, Calif., only emerged from stealth late in 2019. It offers cloud-based services to link and secure applications across multiple clouds. One of Volterra's solutions is its own worldwide network of 20 edge points of presence (PoPs) in 13 metro areas — part of its claim to offer "edge-as-a-service."
That could be a boon for F5, which has moved beyond its heritage as a maker of application delivery controllers (ADCs) toward a broader identity as a purveyor of application delivery networking (ADN).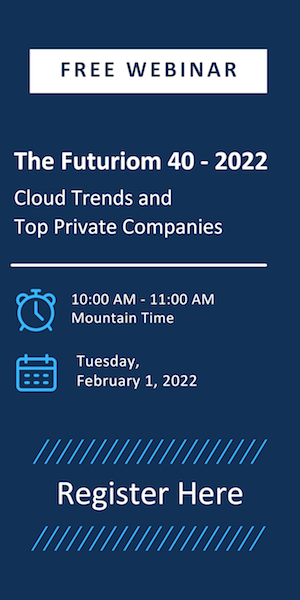 "Simply put, the Volterra acquisition allows F5 to effectively offer similar services currently offered by Fastly (FSLY), Cloudflare, and Akamai (AKAM) combined but delivered on a purpose-built infrastructure optimized for delivering enterprise applications," stated Fahad Najam, executive director at analyst firm MKM Partners, in a note to clients.
Volterra's Edge Play
Volterra apparently hasn't scored funding beyond an initial $50 million invested by Mayfield, Khosla Ventures, M12 (Microsoft's venture fund), Samsung NEXT, and Itochu Technology Ventures. But the company claims to have grown 300% year-over-year in 2020 and boasts a roster of influential customers, including SoftBank, a Fortune 25 global enterprise, and three big telecom service providers.
Volterra co-founder Ankur Singla (ex-Contrail, acquired by Juniper) says his company's focus on the network edge is responsible for its dramatic growth. In a recent blog he stated:
"When we started Volterra, multi-cloud and edge were still buzzwords and venture funding was still searching for tangible use cases. Fast forward three years and COVID-19 has dramatically changed the landscape — it has accelerated digitization of physical experiences and moved more of our day-to-day activities online. This is causing massive spikes in global Internet traffic while creating new attack vectors that impact the security and availability of our increasing set of daily apps."
As part of F5's leadership team, Singla and co-founder Harshad Nakil (ex-Juniper, ex-Contrail) should have an opportunity to build on their so-called Edge 2.0 vision, particularly as edge computing gains importance with the emergence of 5G networking.
F5 Looks to the Edge Too
The proposed buy is the latest in a string of high-ticket acquisitions for F5 in its quest to bulk up its edge and multi-cloud pitch. In March 2019, for instance, F5 spent $670 million to purchase Nginx, makers of a commercially supported version of the popular open-sourced NGINX multipurpose Web server. That deal helped streamline F5's services across multi-cloud networks. Then in 2020, F5 purchased Shape Security for about $1 billion to add artificial intelligence (AI)-based fraud detection and mitigation to its platform.
With the proposed purchase of Volterra, F5 is already starting to flesh out the message of an ADN for multi-cloud use. Haiyan Song (ex-Splunk, ex-HPE), the new EVP of security at F5, stated in a blog about the deal:
"Today's digital experiences require a combination of multiple networks, clouds, CDNs, and edges that are manually stitched together. This creates complexity…. and exposes new ways for attackers to exploit vulnerabilities. F5+Volterra creates a new paradigm that unifies security and applications across cloud and edge with global consistency."
Deal Particulars
F5 is bursting with confidence about this deal and as part of the announcement offered an initial update on its first-quarter 2021 results. Now it is expecting revenues between $623 million and $626 million, with earnings per share above its prior guidance of $2.26 to $2.38. The company also has raised its predicted compound annual revenue growth for fiscal 2021 through 2022 from a high of 7% to one of 8%.
F5 also announced plans to initiate an accelerated share repurchase to the tune of $500 million in 2021, as part of a declared $1 billion capital buyback program.
What could go wrong with this rosy picture? It's possible, according to MKM's Najam, that enterprises won't move to cloud-resident applications as fast or in as much volume as F5 and Volterra expect.
Also, F5 isn't alone in trying to move beyond its data center roots. Nearly every technology company has an edge strategy. Companies such as Cisco (CSCO), Citrix (CTXS), and VMware (VMW) also have trended toward unifying application networking with security, analytics, and virtualization at the edge. And other kinds of edge solutions could prove competitive — particularly from AWS, Google (GOOGL), Microsoft Azure, and IBM (IBM), which are all intent on linking enterprise applications to their networks via application programming interfaces (APIs) at local PoPs.
So far, though, F5 seems to be riding the trends in cloud delivery. And it's betting big on continuing to do so.