Service Providers Scale with Optical-Powered 400G

A growing number of service providers are introducing high-speed 400-Gbit/s optical networks over fiber for cloud titans, content delivery networks (CDNs), and large enterprises. By combining high-speed packet networking with optical transport, these services are laying the groundwork for next-generation networks, including those supporting 5G.
Case in point: Colt Technology Services, based in London, U.K., has unveiled 400-Gbit/s services based on technology from Cisco (CSCO) and its recent acquisition, Acacia Communications. Colt will use Cisco's 8000 router series, which incorporates Cisco's Silicon One ASICs and deploys Segment Routing in an MPLS network core, along with Acacia 400G OpenZR+ solution.
Acacia's technology comprises coherent optical interconnect modules for routers and switches that can send signals over fiber at greater distances than previously possible. At least one carrier, Windstream Wholesale, which offers wholesale network services to international carriers, hyperscalers, content providers, and others, claims to have set a record earlier this year with an Acacia-driven 400-Gbit/s link between Phoenix and Los Angeles.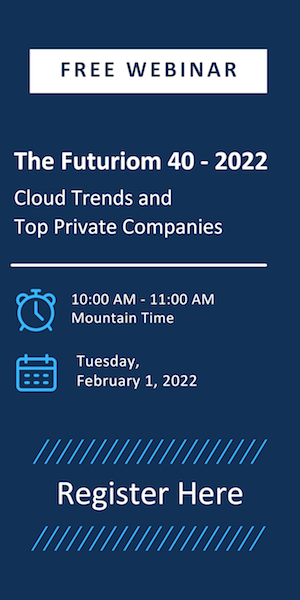 Colt will use its combination of Cisco's optical and packet-based networking gear to consolidate and simplify its high-speed IQ Network, which has become a popular choice for data center interconnection in Europe, North America, and Asia. According to Fierce Telecom, the Cisco/Colt relationship has been the basis for linking at least 900 data centers worldwide over the last couple of years.
Colt isn't the first carrier to deploy the Cisco/Acacia solution to squeeze more packets onto 400-Gbit/s networks. Sweden's Telia Carriers announced in December 2020 that it "is preparing to converge their IP and optical networking layers to simplify their networks" with Acacia-equipped Cisco routers. "Adding support for pluggable 400G optics directly into mass-scale routing platforms allows operators to converge historically complex infrastructure into a simple, single layered architecture," stated Kevin Wollenweber, Cisco VP/GM Mass-scale Infrastructure Routing and Automation, in the press release.
Other Optical 400-Gig Developments
There have been other developments around high-speed optical networking for 400-Gbit/s. In April 2021, Bell Canada announced a new 400-Gbit/s service aimed at hyperscalers and data center service providers. The service is based on the WaveLogic 5 Extreme modules from Ciena (NYSE: CIEN). (Ciena was the first vendor to have an 800-Gbit/s product, although Bell Canada isn't tapping that rate yet.)
Bell Canada says it's deployed the Ciena solution for wholesale services "across major spans of Bell's 17,000 km fibre infrastructure," at data speeds four times greater than previously and with 50% more capacity per wavelength.
Other carriers also have trialed 400-Gbit/s optical networking, including Verizon (VZ), which has deployed switches from Arista (NYSE: ANET) and photonic modules from Inphi (Nasdaq: IPHI). And AT&T (NYSE: T) has offered at least one 400-Gbit/s connection (between Dallas and Atlanta) since 2019.
In September 2020, AT&T announced it will be using a "white box" solution based on technology from UfiSpace, Broadcom (Nasdaq: AVGO), DriveNets, and Ciena (including that vendor's 400-Gbit's optical transport), to scale its services to accommodate growing 5G networking demand as well as cloud and content provider needs.
As in the case of Colt Technology, the solution supports MPLS transport on the network backbone via DriveNets Network Cloud solution and network operating system (NOS) software.
Early in May 2021, Telecom Egypt announced it will be deploying 400-Gbit/s solutions from Juniper Networks (NYSE: JNPR) to upgrade its infrastructure. It's not clear yet whether the arrangement will include Juniper's packet-optical technology, Cloud Metro, which also features 400-Gbit/s as part of an intelligent IP services fabric.
These examples showcase a trend that will only grow as demand for greater bandwidth increases with ongoing digital transformation. Four hundred gigabits is likely to be the norm within the next couple of years, heralding 800-Gbit/s trials and service options in the foreseeable future.