AT&T Picks DriveNets, Broadcom for Routing

AT&T today announced it's using a whitebox approach to deploy an integrated core routing platform that combines solutions from a number of vendors including DriveNets, Broadcom, and UfiSpace -- an approach known in the industry as open networking and disaggregation.
AT&T's new routing platform will combine Broadcom's chips with DriveNets' cloud routing software and whitebox hardware from UfiSpace. Although AT&T has been moving toward using cloud-based virtualization and whiteboxes for a number of years, the decision to adopt this approach in its critical core-routing infrastructure marks a new phase of mass adoption.
The biggest shocker in the news is that all the major incumbent routing vendors including Cisco, Nokia, and Juniper were left out of the deal. They have been slow to take up the whitebox approach by unbundling their software and are still geared toward selling integrated hardware platforms.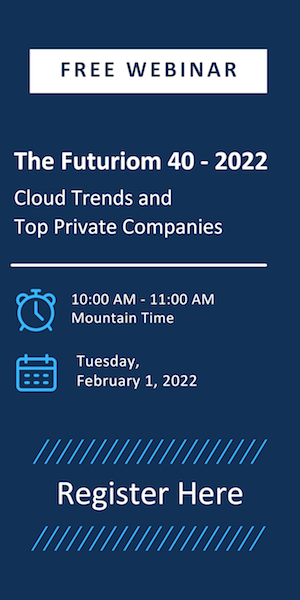 Meanwhile, it's a huge win for well-funded Israel-based startup, DriveNets. (For more on DriveNets, check out my Q&A with CEO Ido Susan, published on the DriveNets website.) It's also big news for UfiSpace, a telecoms-focused hardware vendor based in Taiwan.
OCP and ONES Announcement
AT&T said the routing platform, coupled with the deployment of the company's next-gen long haul 400G optical transport platform (Ciena), gives AT&T's network the scale to handle the surge in traffic expected from 5G and broadband entertainment and content services in the years ahead.
"I'm proud to announce today that we have now deployed a next-gen IP/MPLS core routing platform into our production network based on the open hardware designs we submitted to OCP [Open Computing Foundation] last fall," said Andre Fuetsch, AT&T's CTO of Network Services, in his keynote speech at the Open Networking and Edge Summit (ONES). "We chose DriveNets, a disruptive supplier, to provide the Network Operating System [NOS] software for this core use case."
The whitebox wave has been unfolding behind the scenes for quite awhile, as reported here on Futuriom. AT&T has been clear that it intends to pursue the open model of deploying tens of thousands of whiteboxes with software and hardware from a variety of vendors.

Incumbent routing vendors have taken note of the trend and have been providing their software and hardware as discrete products. Juniper announced an unbundled version of its Junos operating system in 2015 and Cisco unbundled IOS from its own hardware in 2018, shortly after AT&T announced it would be using a whitebox approach for its mobile network.
Verizon is also moving toward whitebox routing, though its been a bit more secretive on its plans. Verizon is still believed to be cooperating with Cisco and Juniper in its whitebox routing plans.

Horizontal Scale in the Cloud
In the AT&T network, the open hardware uses Broadcom's Jericho2 merchant silicon in a distributed, disaggregated chassis (DDC) designed to enable flexible, horizontal scaling.
The whitebox hardware was designed and manufactured by UfiSpace. It consists of three components: a 40x100G line card system, a 10x400G line card system, and a 48x400G fabric system. These systems can be deployed in various configurations to build routers with capacities anywhere between 4 Tbps to 192 Tbps.
DriveNets Network Cloud solution and NOS software provide the management and control of the whitebox hardware. DriveNets supports traffic engineering features that enable highly reliable and efficient MPLS transport for AT&T's global, multi-service core backbone. The software then connects into AT&T's centralized SDN controller that optimizes the routing of traffic across the core.