Schneider Moves to Cloud-Based Power Station

Recent news from industrial automation conglomerate Schneider Electric (OTCMKTS: SBGSY) exemplifies the momentum behind smart energy management — and by extension management of other utilities and industrial processes.
Schneider has popped up in tech news several times lately. Late last week, its Canadian division announced availability of Cloud-Hosted Power Management. The service, available across Canada, is marketed as part of the vendor's EcoStruxure series of remote monitoring, analytics, and Internet of Things (IoT) automation solutions. It uses Schneider's Power Monitoring Expert (PME) software to track and analyze utility power for small to medium-sized businesses (SMBs).

This may seem narrow in scope. But SMBs are often cited as the prime movers for smart utilities. And Schneider's new service points to a growing trend toward cloud-based management of utilities, industrial systems, data centers, and other facilities. Since these locations have long been managed by on-premises automation software, they offer a logical and rich source of demand for players making the transition to the cloud.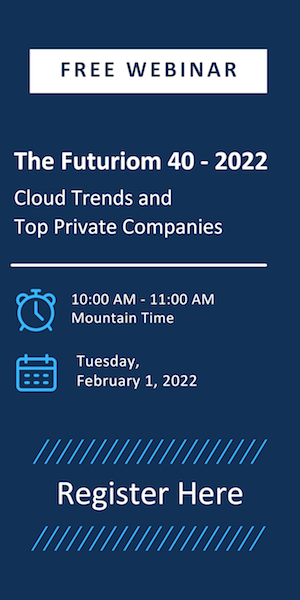 Consider too the knock-on effects of Schneider's new Canadian service. Given that it's a cloud offering, it is probably based on Microsoft Azure, for which Schneider arranged a 30-year agreement a couple of years ago. We can also extrapolate that Equinix (EQX) may be involved, since it supplies 50% of Azure's interconnection facilities. Recall too Equinix's acquisition of 13 Canadian interconnection centers for $750 million earlier this year.
So a small service just might grow a lot bigger in short order.
Big Deals in Smart Energy and More
The strength of the cloud-based utilities market was evident in other recent news involving Schneider. AVEVA Group plc (OTCMKTS: AVEVF), a U.K.-based industrial software company in which Schneider holds a 60% stake, announced last week its intention to acquire OSIsoft, a real-time data management company based in California, in which SoftBank Group (OTCMKTS: SFTBY) owns a 45% stake. The pricetag: an impressive $5 billion. The deal is expected to close by year's end.
There's a lot of information hidden in this M&A story. First is the clarity on Schneider's relationship with AVEVA, which some sources have characterized as full ownership since the two declared their combination in 2018. Schneider never fully acquired AVEVA, which continues to trade as a separate public company. Instead, Schneider works with AVEVA as a partner as it aims at the markets for cloud-based utilities and industrial Internet of Things (IIoT).
Schneider has made other moves to broaden its capabilities this year. These include an attempted takeover of RIB Software (OTCMKTS: RSTAY), a construction modeling software firm based in Germany, for roughly $1.5 billion. So far, that transaction seems to remain in the works.
If some of these details are confusing, below is a summary in chart form:

Schneider is clearly banking on its deals to boost its cloud automation services in utilities and IIoT. The company blamed COVID-19 setbacks for posting 6.4% lower revenues in its first fiscal quarter of 2020, along with a 6% reduction in energy management sales (of which cloud-based power management will presumably be an element next year).
Reversing this modestly downward trend is understandably important to Schneider, which also has been working hard to bolster its services with partnerships. These include an alliance with Fortinet aimed at strengthening its cybersecurity profile going forward.
A Broader Market to Emerge with 5G
Schneider Electric isn't alone in investing in a hoped-for sizable market for cloud-based utilities automation. IoT and IIoT startups, which also play in this space, scored significant funding rounds last year. The advent of 5G and edge compute is only going to boost the trend. And in the wake of the pandemic, it's likely companies large and small will turn to cloud services to support all kinds of automation. Projects like that underway in Las Vegas, Nevada, also herald smart cities equipped with automated utilities management.
Besides Schneider, other large, established players in this space include Cisco (CSCO), GE (GE), Honeywell (HON), IBM (IBM), Johnson Controls (JCI), Rockwell Automation (ROK), and Siemens (OTCMKTS: SIEGY), to name just a few.
Schneider Chairman and CEO Jean-Pascal Tricoire articulated the move to automated utilities and IIoT during the company's first quarter conference call in April: "It's about getting everything smart…. the use of software…. more products… 5G catalyzed." Expect much more news in this segment.