Key Questions in NVIDIA's $40 Billion Deal for Arm

In a stunning if anticipated move, NVIDIA Corp. (NVDA) has announced plans to purchase chip titan Arm Holdings from SoftBank for $40 billion. The deal is expected to close within a year and will be funded by a combination of NVIDIA shares and cash.
SoftBank (OTCMKTS: SFTBY) bought Arm Holdings in 2016 for $32 billion to boost its Internet of Things (IoT) plans. But recent financial setbacks have SoftBank divesting many assets, including Arm, one of its largest.
In its statement, NVIDIA said it will "continue Arm's open-licensing model and customer neutrality" and that the deal will be "immediately accretive to NVIDIA's non-GAAP gross margin and EPS."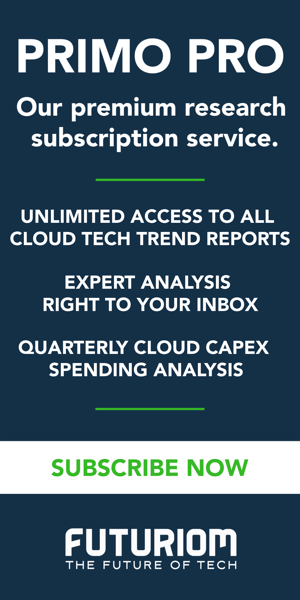 NVIDIA also will build on an existing agreement with Arm by creating a supercomputer based on the companies' combined technologies in an expanded campus in Cambridge, U.K., where Arm is headquartered.
Questions Swirl Around the NVIDIA/Arm Deal
The enormous combination raises many questions, not least of which regards the effect a new company's control will have on the many cloud components from different suppliers that are based on Arm licenses.
Once mainly used in smartphones and laptops, Arm's licensed designs began to spread in data-center and cloud chips a couple of years ago. That trend has been led by AWS (AMZN), Google (GOOGL), Microsoft (MSFT), and other cloud providers attracted to Arm's ecosystem of tools, support, and reference designs, which streamlines development and ensures cloud companies full control over final products.
Bringing together Arm and NVIDIA could catalyze the trend in NVIDIA's favor and further erode sales of x86 chips from Intel (INTC) and Advanced Micro Devices (AMD). In the first quarter of 2020, Intel's chip revenue rose 53% year-over-year, AMD's rose 40%, and NVIDIA's rose 80%. The addition of Arm could boost NVIDIA's numbers even higher.
The Question of Arm China
Some observers also question the impact of the NVIDIA/Arm deal on Chinese vendors. In 2018, SoftBank sold 51% of Arm's China operation (which accounted for about one-fifth of its revenue in 2018) to a consortium of Chinese investors for $775 million. That arrangement was in part an effort to circumvent problems with Western government restrictions.
But relations between Arm's U.K. parent and its Chinese subsidiary have frayed in recent months, as have China's trade dealings in every area of technology with American firms. And since Arm's U.K. parent now owns about 49% of Arm's China group, questions emerge about how consolidating chip power with an American company is likely to affect Chinese regulators, whose approval is needed to finalize the deal. Their disapproval could result in a permanent rift and possibly a newly formed spinoff.
NVIDIA Rising
All questions aside, NVIDIA's been on a roll this year, having finalized its acquisitions of Titan IC for an undisclosed sum and Mellanox for $6.9 billion. That combination has not only boosted NVIDIA's play in cloud networking (thanks to Mellanox's advancements in high-speed interface cards), it also added a campus headquarters in Belfast, U.K.
Whether NVIDIA's establishment of locations in the U.K. will bring ameliorate any troubles with China is a question. This enormous arrangement also must breach other integration and approval hurdles. Still, the news adds fuel to the growing influence of NVIDIA as it continues to consolidate and grow its cloud computing power.
As of this writing, NVIDIA shares were trading at $515.94 USD (+29.36, 6.03%).