Marvell Chips into Open RAN for 5G

Semiconductor maker Marvell (MRVL) has unveiled components designed to spur the growth of 5G by supporting Open RAN (O-RAN), an open-source, multivendor architecture for radio access networks (RANs) that link users to 5G services.
Open RAN is a relatively new approach specified by the Open RAN Alliance. By decoupling hardware from software in the RAN, It is geared to give carriers a wider range of implementation choices and to help them avoid vendor lock-in, particularly in light of recent worldwide restrictions against Chinese vendors such as Huawei.
But many suppliers and carriers have been reluctant to deploy Open RAN, in part because no high-performance components have been available for it. This has reportedly stuck developers with vendor-specific components, and the need to offload Chinese suppliers has hindered rollout of 5G RAN, which is a key element of the evolving edge cloud.
Marvell Steps Up Open RAN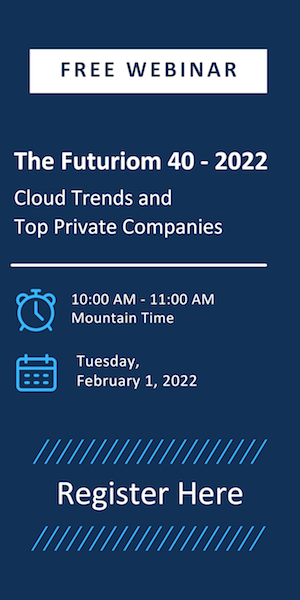 Marvell hopes to widen the availability of Open RAN gear by supplying some of the hitherto missing components. These include a design for radio units (RUs) that supports massive multiple-input, multiple-output (mMIMO) antenna setups, a key feature that's been largely absent from Open RAN designs; an open hardware reference design for RUs created in partnership with Analog Devices (ADI); a design for a distributed unit (DU) available in hardware or virtualized form, which uses Marvell OCTEON Fusion-O processors for radio networking; and centralized unit (CU) designs supporting Layers 2 and 3 via Marvell OCTEON processors and integrated protocol stacks from a range of vendor partners.
Those suppliers apparently include Mavenir, a provider of 5G software based in Texas. Mavenir announced early in November 2020 that its stack of cloud-native mobile networking software supports not just 5G but 2G, 3G, and 4G, providing the kind of legacy capabilities carriers will require to roll out 5G services on existing networks. Adding Open RAN should attract carriers to Mavenir's software as they seek to please cloud hyperscaler customers at the network edge.
"Mavenir applauds Marvell's decision to extend the availability of their proven 5G and LTE baseband technology to the open RAN community," said Pardeep Kohli, president and CEO of Mavenir, in a prepared statement. "Mavenir is looking forward to joining Marvell in promoting Open RAN Platforms to telecom integrators and network operators worldwide."

Other vendors are working on 5G and Open RAN components, including Intel, but with this announcement, it seems Marvell offers the broadest selection of O-RAN reference designs so far. On the downside, the new development kits won't be available until the first quarter of 2021.
Marvell Picks a Good Time
Marvell's news today coincides with the opening of a long-awaited C-band spectrum auction conducted by the U.S. Federal Communications Commission (FCC), which is expected to kickstart the emergence of high-speed 5G in the U.S. So Marvell may have picked a good time to offer chips that spur 5G deployment.
The company is betting on it. Marvell has made 5G a strategic element of its lineup, as noted in its recent quarterly earnings. And the company is growing the amount of revenue from sales of its networking components, which are now nearly 60% of total revenues.
Still, today's news didn't seem to boost a stock slump the company recently suffered when its quarterly guidance didn't excite Wall Street. Perhaps investors are waiting to see how well the new kit is received when it becomes available next quarter.
By early afternoon today, Marvell shares were trading at $43.94 (−0.20, or -0.45%).