Juniper Races to the 100G Network Edge

Juniper Networks today announced a series of 40/100G routers based on its Penta processors as part of an effort to enable service providers to more efficiently deliver 5G services.
At the same time, Juniper also announced a new iteration of the Triton processor capable of delivering native MACsec support within its line of 400G switches. This latest class of Triton processors provides a 70 percent improvement in power efficiency over previous Triton processors, which will drive a 380 percent increase in bandwidth over previous generation of line cards based on Triton processors. By providing MACsec support within the processor itself, Juniper is reducing the overhead associated with employing MACsec to identify and exclude unauthorized network traffic.
5G Bandwidth at the Edge
While 5G networking services are only available in limited areas today, service providers are already deploying the networking gear required to deliver those services more broadly starting next year. However, unlike the transition that was made to 4G, service providers are upgrading the network edge using 100G routers prior to upgrading the network core, says Donyel Jones-Williams, director of product marketing at Juniper Networks.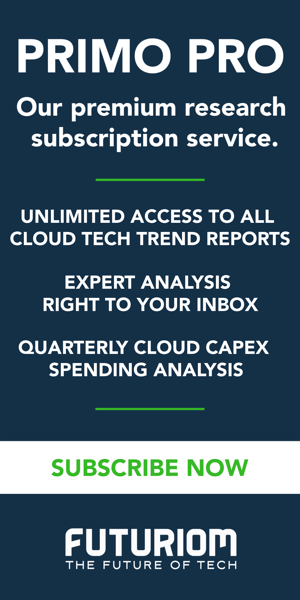 "We see 100G becoming a de facto standard at the edge," says Jones-Williams.
The primary reason is that next-generation 5G applications will be employing higher bandwidth applications, such as augmented or virtual reality (AR/VR) technologies, that will consume massive amounts of data. Once 100G routers become widespread at the edge, it's then only a matter of time before 400G switches at the network core will be required, says Jones-Williams.
By opting to rely on 100G routers at the edge and 400G switches at the core, the overall networking environment also becomes less complex to deploy and manage simply because fewer boxes will be required to deliver services, adds Jones-Williams.
Juniper is launching this latest generation of routers in advance of the Mobile World Congress exposition in Barcelona at the end of this month. While most tier-one service providers have already decided which networking equipment they will employ to deliver 5G networking services, there is a large collection of smaller service providers still weighing options. Juniper is betting that as those service providers begin to fully appreciate the massive volumes of data that 5G applications will require, they will be driven to adopt routers based on proprietary ASICs that substantially outperform commodity processors from Intel and Broadcom, says Jones-Williams.
5G Adoption Questioned
One thing that is unclear and remains a large debate in the industry is the rate at which services providers will opt to make 5G services available. Most service providers intend to make 5G services available at a premium over existing 4G services. The issue then becomes to what degree consumers and business will be willing to pay extra for 5G services when existing 4G services are readily available. Those decisions in turn will dictate the capital investments in next-generation switches and routers that services providers might be willing to make.
Of course, it's only a matter of time before 5G services supplant 4G services. But it's also apparent that services providers are keenly interested in trying to control the rate at which that transition occurs.