IBM and Nvidia Chip in on Hybrid Edge

The hybrid edge cloud is heating up with some new chips. IBM (NYSE: IBM) and Nvidia (Nasdaq: NVDA) are the latest companies to showcase a tectonic shift in the market for data center and networking components, fueled by an industry-wide rally around enterprise hybrid clouds.
On Monday, August 17, IBM released the latest generation of its data center CPU chips, dubbed the POWER10. Overall, the new family of components will triple the performance of predecessor POWER9 chips, IBM says. The POWER10 has more memory, quadruples the amount of encryption capacity per CPU core, and features a Matrix Math Accelerator that can speed artificial intelligence (AI) applications by a factor of 20.
Nvidia Partners with Google on Anthos
Also on Monday, Nvidia announced the integration of its GPU Operator development environment with Google Cloud's Anthos development platform. The solution is available in beta. Nvidia says Anthos plus GPU Operator can streamline the rollout of Kubernetes-based machine learning applications that tie in Nvidia's graphics processing units (GPUs). The integration works for apps in hybrid, multi-cloud, or on-premises scenarios.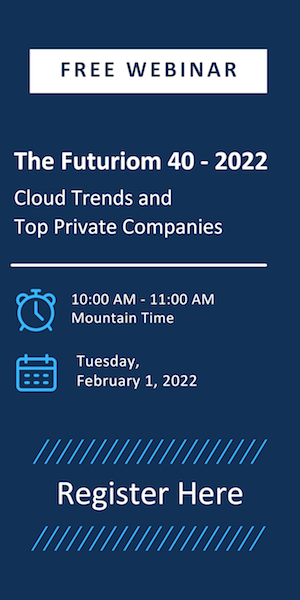 The move is part of Nvidia's strategy to serve growing demand for computing power as AI use increases in enterprise applications.

"I think it's fair to say that over the last several years, the number of breakthroughs in artificial intelligence [have] been really terrific," said Jensen Huang, Nvidia president and CEO, on the company's quarterly earnings call August 19. "[W]e're seeing anywhere from 10x times -- 10x more computational requirement each year to more than that."
Nvidia's quarterly report backs up Huang's observation: For the first time ever, revenues from Nvidia's data center semiconductors outstripped those of its gaming chips. Of $3.87 billion in sales this quarter, $1.75 billion came from data center chips, which grew by 167% year-over-year. Gaming chips accounted for $1.65 billion, reflecting a sales increase of 26% year-over-year.

The broader message behind both IBM's and Nvidia's headlines is the same: Enterprises are moving to multiple cloud services, while augmenting their data center networks in support of remote work. As this happens, cloud titans and data center equipment suppliers are taking control of the fundamental building blocks of these hybrid networks.

Let's take a closer look at how IBM and Nvidia are demonstrating this trend.

IBM Stakes Claim to Hybrid Edge Servers
IBM's POWER10 is a key element in the company's hybrid cloud strategy. "Hybrid cloud is the dominant force driving change in our industry," said new CEO Arvind Krishna during IBM's latest earnings presentation. And as the company's press release Monday stated: "IBM POWER10-based servers will deliver the future of the hybrid cloud when they become available in the second half of 2021."

IBM is not alone in looking to leverage its own solutions with homegrown components. Amazon Web Services (AWS), Microsoft (Nasdaq: MSFT), and Oracle (NYSE: ORCL) also have increased their reliance on in-house chips. This DIY approach offers better control of designs, faster time to market, and more influence over supply chains -- all contributors to cost savings. No more waiting on Advanced Micro Devices (Nasdaq: AMD) or Intel (Nasdaq: INTC) for the next big processor to advance the cloud agenda.
Nvidia Anticipates Cloud Networking

Nvidia's news this week points to another aspect of the migration to hybrid cloud. Enterprises once turned to companies like Cisco (Nasdaq: CSCO) to map out, equip, and implement corporate networks with IP-based wide-area connectivity. Now, those enterprises are turning to their cloud suppliers for the elements required to interact with on-premises resources as well as public and private cloud-based applications.
In response to this demand, cloud titans are turning to component suppliers such as IBM and Nvidia to augment their own data center equipment and software -- and to extend edge functions to their customers.

Enter solutions such as AWS Outposts; Microsoft Azure Edge Zones, and Google Cloud's Anthos, all of which help move, modify, develop, and manage apps in the hybrid environment. Also in play are appliances such as Microsoft's Azure Stack Edge, or the Dell Technologies (NYSE: Dell) combination of its data center hardware and VMware virtualization for use in cloud services.

Expect More Hybrid Cloud Chip News
This week's announcements are only the latest of many on a roster that's lengthening quickly. As enterprises and service providers move to a multi-cloud, hybrid-cloud model in the wake of the COVID-19 pandemic, IBM, Nvidia, and other data center suppliers (and cloud providers, since IBM doubles as both) will have more news, more often.

Stay tuned for updates as the story unfolds.