Huawei Launches Ascend Chip, AI Strategy

SHANGHAI -- Networking and cloud infrastructure superpower Huawei today announced an ambitious strategy to bring vertical integration of artificial intelligence (AI) platforms to industry, including the launch of its own proprietary line of AI chips, called Ascend.

Here at its annual Huawei Connect trade show, the $90-billion (annual revenue) technology conglomerate, which makes everything from smartphones to smart cities, unveiled a wide range of products designed to enhance and deliver so-called AI that can speed digital transformation projects in industry, by moving, storing, and analyzing large amounts of data. At the core of the strategy is the line of Ascend AI chips, which the company described as delivering AI power to anything ranging from a cloud server to an Internet of Things device.
Huawei Rotating Chairman Eric Xu said that AI capabilities will be used across industries to deliver efficiency. The Ascend 910 and Ascend 310 chips represent Huawei's first AI capabilities at the chip level -- the bottom layer of the so-called technology stack.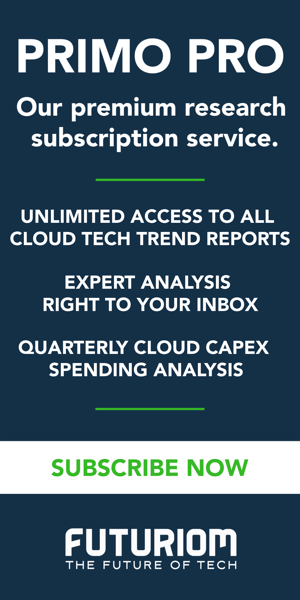 "Huawei's AI strategy is to invest in basic research and talent development, build a full-stack, all-scenario AI portfolio, and foster an open global ecosystem," said Xu.

The Ascend 910 targets data centers, while the 310 is for small devices such as smartphones, smartwatches, and IoT devices.
By introducing its own chip, Huawei demonstrates its penchant for integrating and owning as much of the cloud infrastructure as possible, which represents a diversion from many Western companies that are moving toward building systems composed of chips and components made by many suppliers, rather than by in-house captive design. The addition of Huawei's integrated AI chip platform notably comes at a time of rising geopolitical challenges in the global supply chain, including potential tariffs and/or outright bans on international goods.
Huawei has hinted at making more of its chips for some time, and this should not come as a surprise. The company earlier in the year previewed its efforts in the internal development of AI chips. In fact, Huawei has always sourced more of its own components than many of its competitors, including China-based ZTE, which recently ran into serious trouble when the United States briefly banned it from using U.S. suppliers, bringing it to the brink of bankruptcy before a settlement. Huawei may also be looking to avoid other competitive conflicts, such as the disagreements over component licensing arrangements and intellectual property that often take center stage in the smartphone sphere, such as Apple's long-standing legal battles with Qualcomm.
Huawei's Ascend series of AI chips are designed to provide flexibility in delivering AI solutions, whether that is cloud infrastructure, networking, or Internet of Things (IoT), said Xu in the keynote. He described a vision of "pervasive intelligence" in which Huawei's Ascend chip could boost the capability to plug AI processing power in any part of the connected infrastructure.
Sources here at the conference said that Huawei's vision is wide-ranging, including plugging the Ascend chips into nearly all its networking devices, including routers and switches at the edge of the network. The AI chips would drive Huawei's longer-range vision of building completely autonomous networks.
Huawei predicts that by 2025, the world will see upwards of 40 billion personal smart devices, with 90% of device users having a smart digital assistant. The company believes that data utilization will reach 86% and AI services need to be readily available, on demand, in any platform or device.
Some other components the Huawei's AI tech announced today include:
CANN (Compute Architecture for Neural Networks): A chip operator's library and highly automated operator's development toolkit
MindSpore: A unified training and inference framework for device, edge, and cloud
Application enablement: Full-pipeline services (ModelArts), hierarchical APIs, and pre-integrated solution