Huawei's Vision Driven by AI Investment

SHENZHEN, CHINA -- Chinese communications technology powerhouse Huawei emphasized massive investments in technologies such as artificial intelligence (AI) and cloud platforms here at its annual HAS technology analyst summit.

Huawei Rotating Chairman Eric Xu emphasized Huawei's financial strength, as it booked $93 billion in revenue and nearly $10 billion in profit in 2017. He said the company will use that strength to invest about 15% of revenue in R&D to build out Huawei's capabilities in the cloud, including an integrated AI platform that includes its own proprietary chipset.
Meanwhile, Xu downplayed trade tensions with the United States, saying it wasn't his job to fix. An analyst sitting nearby likened his answers to how New England Patriots Bill Belichick might respond in a press conference, which was an apt description.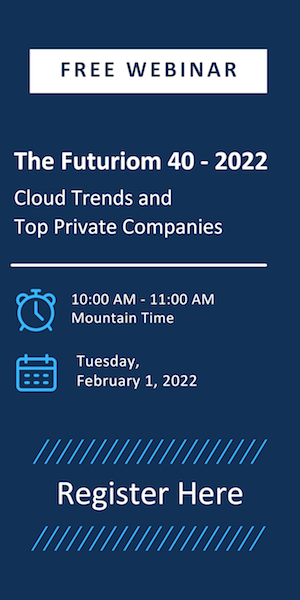 "It's not for me to explain what's happening between the two countries," said Xu. "It's beyond me to drive and find a solution. We focus on gotting our own job done. As long as we provide good customer service will will survive and thrive."
In the meantime, the issue only grew in stature as the U.S. Dept. of Commerce announced a renewed ban on sale of U.S. components to Chinese equipment supplier ZTE, which is one of Huawei's rivals.
HAS, an annual event to brief global analysts on Huawei's strategy, emphasized Huawei breadth in communications technologies, consumer devices, and smart city technology. But Huawei has more ambitious plans to take on cloud giants both at home and abroad -- including competitors such as Amazon and China-based Tencent -- with a broad integrated AI platform that can be applied to many applications ranging from consumer apps to service provider networks and enterprise digital transformation.
Xu painted a picture of the early days of automation and robots, which will grow quickly over the next ten years, powered by AI in the cloud. For example, Huawei sees smart robot technology growing from 1.5% to 12% of homes in the next seven years. "The level of democratization is very low," says Xu.
In addition, Huawei's research shows that less than 5% of enterprise have experimented with AI 2018 but it expects this to increase to 86% of enterprises experimenting with AI by 2025.
Internally Developed AI Chip
Huawei plans to drive many applications with its own AI platform built in the cloud, with integrated chipsets. Huawei says this chip business is strategic to its own AI program and that the chips will not be sold externally.
The AI platform will target many applications, including helping enterprises digitize their workplace and drive efficiency. It will also be used to improve the efficiency of its existing networking products, such as enterprise WiFi networks. Some of the applications for networking include real-time data analysis, AI-based troubleshooting, fault prediction engines for networks such as WiFi, and business analytics.
Huawei's AI platform will also provide general AI services such as voice and image search, as well as providing an open development platform driven by heterogenous computing and deep learning frameworks such as MXnet and Caffee.
Challenges for Carriers and 5G
Xu wasn't shy in his frequent criticism of Huawei's service provider customer base, saying they had been blindsided by the cloud and need to build new business models based on cloud technology. He was also somewhat pessimistic about mobile 5G technology, saying it's not yet clear how service providers can monetize the investment.
"We have expectations on 5G but not as high expectations as some people think," said Xu. "Even if 5G comes on board, it's going to be a very challenge to increase ARPU (average revenue per user) in a meaningful way. I believe that is part of the way of CEOs of some operators are hesitant to invest in 5G.
Xu said that the telecommunications industry "is not in a healthy state" and that the answer will come in the form of automomous networking driven by AI.