HPE Weds Hybrid Cloud and Private Wireless

Hewlett Packard Enterprise (NYSE: HPE) rolled out a slew of enhancements and new products at its HPE Discover 2022 conference in Las Vegas this week. Notable among these was a partnership with IBM (NYSE: IBM) Red Hat and an extension of Aruba capabilities to HPE's GreenLake private cloud platform.
Both announcements speak to separate but interconnected enterprise trends – hybrid cloud automation and private wireless networking.
Let's take it from the top.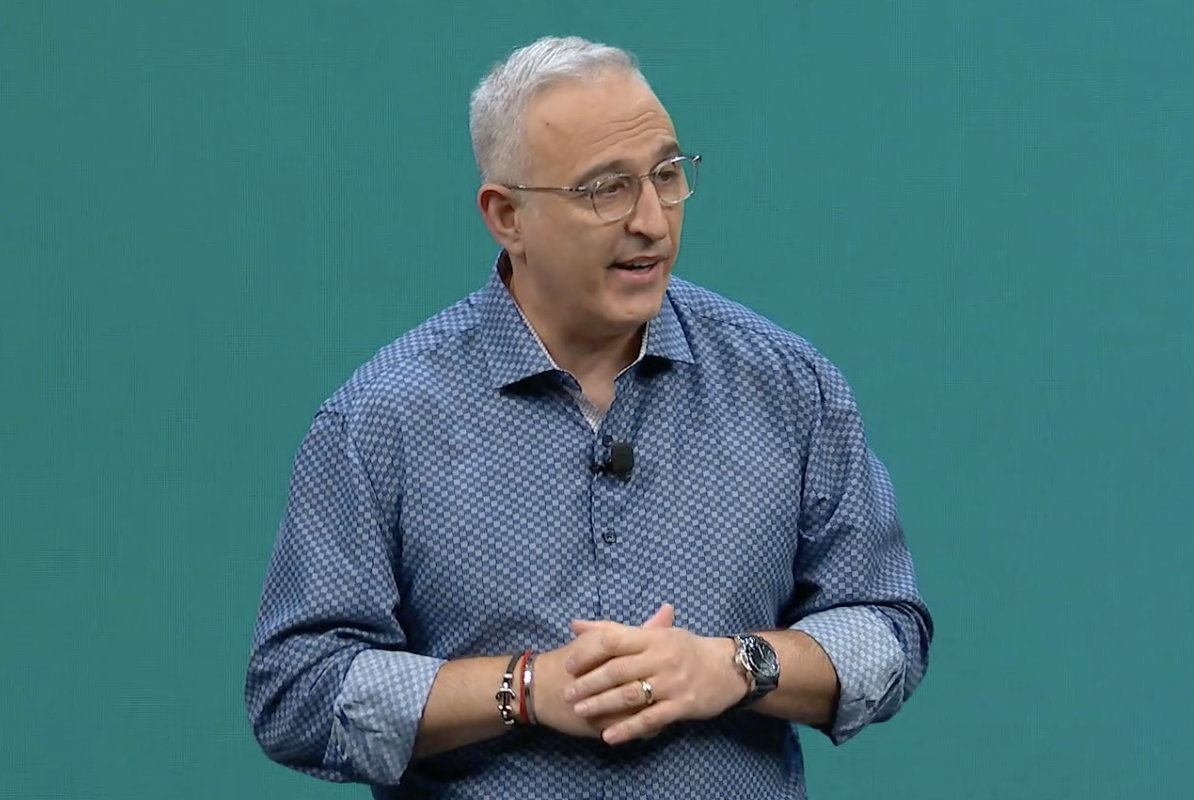 HPE CEO Antonio Neri delivering keynote at HPE Discover 2022. Source: HPE
OpenShift Moves Onto HPE GreenLake
Integration of Red Hat's OpenShift Kubernetes environment puts HPE on par with integrated versions on AWS, Microsoft Azure, Google Cloud Platform, and IBM Cloud. As with the other implementations, OpenShift on GreenLake comes with Red Hat Enterprise Linux and the Red Hat Ansible Automation Platform. And as with some of those versions, OpenShift for GreenLake is available on a pay-per-use basis.
It's not clear whether OpenShift for GreenLake will be supported by both Red Hat and HPE, but the other cloud/RedShift integrations are typically supported by both companies.
Developer Advantages
A significant advantage of the RedShift/GreenLake integration is the savings in developer time and operational costs required to merge the two environments, a task enterprises apparently have been eager to do.
"This enables our joint customers to focus on accelerating their business transformations, at a lower cost, while solving their most pressing challenges around performance, risk, and speed, without worries about integration, licenses, or product updates," said Keith White, EVP & GM, HPE GreenLake Cloud Services Commercial Business, in a statement.
The Red Hat integration also boosts GreenLake's continuous integration/continuous delivery (CI/CD) capabilities, which refer to streamlining application development with automated functions at all stages of the design process. CI/CD is viewed as a key benefit delivered by private and hybrid cloud environments.
HPE GreenLake Converges with Aruba Central
The ability to control Aruba wireless, virtual private network (VPN), and software-defined wide area networking (SD-WAN) functions through GreenLake is a prescient move on HPE's part, because private wireless is viewed as a catalyst for making edge networking a reality.
Indeed, Aruba was designed as a SASE solution for Internet of Things (IoT) applications. This integration could boost that effort. And HPE is making GreenLake all about the edge, which means it should add as much wireless capability as possible to tie in remote machinery for applications such as industrial automation and retail payment processing. (Notably, HPE also introduced a GreenLake for Payments service designed to streamline retail payments for banks and other payment-processing entities.)
Where's Celona in GreenLake?
One question prompted by this introduction is whether Celona's Citizens Broadband Radio Service (CBRS) platform will ever be integrated with Aruba Central or GreenLake. HPE resells Celona as a private wirelesss solution for enterprise customers. Since CBRS is looking to become a key element of private wireless networks – and since Google Cloud has started to resell Celona -- it would seem to be a sensible step if Celona's game. A query to HPE hadn't been answered as of this writing.
In conclusion, HPE has made some interesting strides forward in its bid for enterprise hybrid cloud and edge deployments. The company also seems to have stepped out a bit from the fluffy cloud-speak that sometimes bogs down its PR. The momentum generated this week in Vegas could be significant.