Cloud Titans Report Solid Q3

The top three cloud titans all reported flat to moderate growth in their cloud services this week, kicking off some negative reactions among petulant investors. But despite some expected slowdown in enterprise spending, it seems the major public cloud players continue to grow revenues in double digits.
Moving ahead, much depends on how well these companies can improve their performance, edge connectivity, and multi-cloud networking capabilities. Also at work will be the efforts their parent companies put into these initiatives.
Following is a rundown of this week's basics, in alpha order by company name: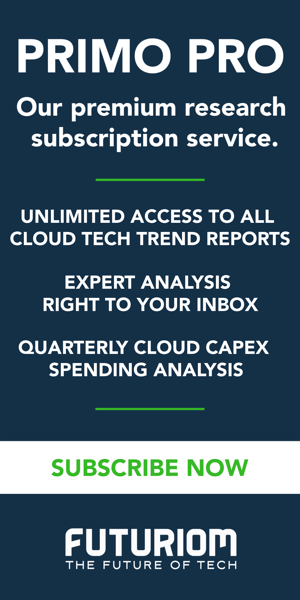 Amazon (AMZN). The company reported third-quarter revenue of $11.6 billion for AWS, up 29% year-over-year and flat sequentially. AWS accounts for about 12% of Amazon's overall revenues, which grew 37% to hit $96.1 billion this quarter. All good news, especially given that companies in some industries are holding off on big projects.
"Cloud is a mixed bag right now…," said Brian Olsavsky, Amazon CFO, on a conference call with financial analysts. "There's anomalies in different industries going on this year. Things like travel and hospitality are down. A lot of companies are in a holding pattern…."
Nevertheless, other customers are accelerating their cloud investments, Olsavsky said, in order to trim operating costs. They're helped in part by the improved performance achieved with AWS's new Graviton2 processors. "So you've got customers … realizing up to 40% better price performance from the newer Amazon … instance families…. when you compare that to the x86-based instances," said Dave Fildes, head of investor relations.
The bad news? Some observers look askance at how AWS revenues have declined from growth rates of 34% in Q4 of 2019 to 33% in Q1 of 2020 and 29% in Q2 2020. But the adoption curve of cloud services and the fact that cloud sales are still robust despite the pandemic may encourage other industry pundits.
Alphabet (GOOGL). Of Alphabet's $46.2 billion in overall revenues this past quarter, Google Cloud Platform (GCP) and Google Workspace (formerly G Suite) accounted for about 7%, or $3.4 billion. That GCP figure is up 45% year-over-year, the highest growth level among the titans this quarter. (That figure, however, is down from 53% in Q4 2019 and 52% in Q1 2020. Q2's growth was 43%.)
Acknowledging the importance of GCP, Alphabet execs say they'll be breaking out cloud results separately, starting next quarter, and also furnishing results for the past three years for the segment. And another notable item is that while overall capital spending will remain in decline this year, what is spent will favor cloud. (Alphabet spent $5.4 billion on capex in Q3 2020, down 25% year-on-year.)
"Our capex outlook for the full year has not changed as we continue to expect a modest decrease in 2020 compared with last year," said Ruth M. Porat, SVP and CFO, Alphabet and Google, on the company's earnings call. "[W]e are investing aggressively in Cloud, given the opportunity that we see. And frankly, the fact that we were later relative to peers."
Still, the company's ability to invest in cloud will depend on its general cash flow. And given that the company didn't provide specific guidance figures for next quarter and that CFO Porat cited "uncertainty in the external environment," available funds could be an issue.
Microsoft (MSFT). For the company's fiscal Q1 2021 (calendar third quarter 2020), Azure revenues were up 48%, and the company expects what execs call "significant strong growth" next quarter. Opportunities at are proliferating, including contract wins in the U.S. government.
One analyst on the earnings call noted that overall, Azure represents roughly 17% of Microsoft's revenue — about $6.2 billion of the overall quarterly revenue of $37.2 billion. That is up 4% from three years ago, said the analyst, and for the first time, represents a larger entity than Microsoft's Windows business.
Execs on the conference call, however, shied away from overstating Azure's role, although, as reiterated in last quarter's report, it remains the essential element in the company's future plans. Instead, CEO Satya Nadella pointed to the need to think not of Azure alone, but as the most important layer in a "tech stack" that includes other elements, such as the group known as the Microsoft Power Platform of solutions.
If there's any bad news here, it may be that Azure's success might come at the expense of some of the company's other products, such as servers — though Nadella and others won't acknowledge this kind of scenario specifically.
Overall, the three top public cloud vendors continue to show momentum, though growth overall has declined. And in the future, conditions may shift the numbers up or down, as services become more diverse, external factors change, and parent organizations reshuffle the segment decks.