Cloud Players Invest in Post-COVID 19 Future

As the worldwide COVID-19 crisis hews away at economic certainties across all markets, expectations of major cloud vendors are toppling. (Case in point: IBM's recent refusal to furnish any guidance for the foreseeable future.)
But behind the doom and gloom is a surprising flurry of funding activity. Some major cloud players are banking heavily that demand for cloud-based services will survive and thrive after the pandemic. And they anticipate an attendant need for hyperscale virtual infrastructure and mobile networking. Let's take a closer look.
Alibaba Banks $28B on Cloud
China's leading cloud service provider announced April 21 a plan to invest over $28 billion in its cloud computing division, adding servers, chips, and networking gear to its infrastructure.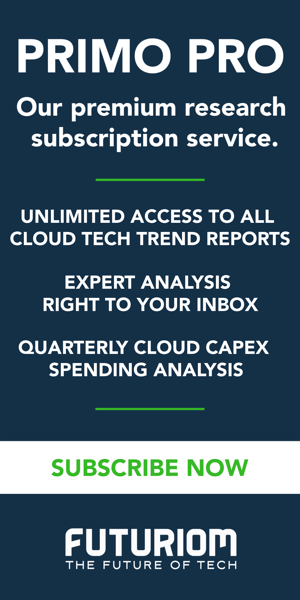 Execs at Alibaba (NYSE: BABA) say the investment was partly inspired by the current crisis. "The Covid-19 pandemic has posed additional stress on the overall economy across sectors, but it also steers us to put more focus on the digital economy," Jeff Zhang, president of Alibaba Cloud Intelligence, reportedly said in a statement.
The company's shift into high gear on cloud is timely. While Alibaba holds nearly half of China's cloud market, it ranks third behind Amazon and Microsoft throughout the rest of the Asia-Pacific region. And the company's financials show that its cloud segment still comprises just about 7% of its revenue, even though it is growing at over 60% year over year.

Facebook Bets $5.7B on India

Facebook (Nasdaq: FB) on April 21 announced it has invested $5.7 billion to purchase a 9.99% stake in Jio Platforms Ltd., a subsidiary of India's mega-conglomerate Reliance Industries Ltd. The deal is based on a valuation of Jio Platforms at a whopping $65.95 billion and makes Facebook the largest foreign direct investor in the technology market in India.
A Reliance statement points to the nested-doll nature of the deal: Reliance Industries owns Jio Platforms, which in turn owns Reliance Jio Infocomm Limited, which provides connectivity to over 388 million subscribers via its IP-based 4G LTE network. Reliance boasts that this is "the only network conceived and born as a Mobile Video Network from the ground up and supporting Voice over LTE technology. It is future ready and can be easily upgraded to support … 5G, 6G and beyond."
There are many positive aspects to this deal, which also features a dramatic backstory starring Mukesh Ambani, chairman of Reliance Industries Ltd. and now, thanks to this deal, Asia's richest man.

Initially, the alliance will aim for consumer volume sales through e-commerce. The stage is set: India has become the biggest market for Facebook's WhatsApp worldwide, with 400 million users as of July 2019. Uniting WhatsApp to Jio's JioMart e-commerce applications can boost sales to small and medium businesses in India at scale. Further along, the deal could serve enterprise customers too, since Facebook's alliance with a key mobile service provider could lead to more remote work solutions, competing in the Asian market with China's ByteDance TikTok, Alibaba's DingTalk, and Tencent's WeChat.
Equinix Stakes Hyperscale Claim in $1B JV
Equinix (Nasdaq: EQIX) announced April 21 a $1 billion-plus joint venture with GIC, a sovereign wealth fund based in Singapore, to build out hyperscale data centers in Japan. The deal gives GIC an 80% equity stake, which GIC will pay for in cash. According to an Equinix SEC filing, Equinix is paying for its 20% equity stake by handing over the development assets and development rights for one of its xScale-branded data centers in Tokyo and one in Osaka, Japan, along with the land for a second xScale data center in Tokyo.
This is Equinix's second time partnering with GIC. Late in 2019, Equinix went the same route, selling several of its European data centers, which it still manages, for a 20% stake in a Dutch partnership of which GIC owns the remaining 80%.

Equinix says it will host hyperscale services in the new centers for
existing customers such as Alibaba Cloud, Amazon Web Services, Google Cloud, IBM Cloud, Microsoft Azure, and Oracle Cloud Infrastructure.

What It Could Mean

The current pandemic has focused attention on the burgeoning cloud services market in the Asia-Pacific region, which requires hyperscale virtual infrastructure and mobile networking. But demand for cloud services is gathering elsewhere, and momentum in Asia could propel efforts worldwide. At least three major players are banking on it.