Azure Space Director Heads Back to Washington

A senior director of the Azure Space division of Microsoft (Nasdaq: MSFT) is heading back to his roots as an outer-space policy expert, drawing fresh attention to Azure Space and its mission.
Chirag Parikh will leave Azure to join the National Space Council (NSC) as executive secretary under the leadership of Vice President Kamala Harris. In Washington, his job will involve implementing Biden administration priorities for space, including addressing climate change, fostering partnerships with allies, and setting standards for commercial activity and behavior.
It's a top job at the NSC, which was defunct for from 1993 through 2017, when it was revived by the Trump administration, in time for heightened activity in space tourism, satellite deployment for commercial cloud networks, and national space exploration.
From Government to Azure and Back Again
Parikh is well qualified for his new job. Prior to joining Microsoft in January 2020, Parikh was already steeped in space policy experience. He had served as a director of space and defense policy during the Obama years, when the National Security Council controlled the field. (That job could have made him an attractive candidate for the present Democratic administration.) He also held director-level jobs at the National Geospatial-Intelligence Agency and the National Intelligence Council. He began his career as an aerospace engineer at the U.S. Air Force's National Air and Space Intelligence Center.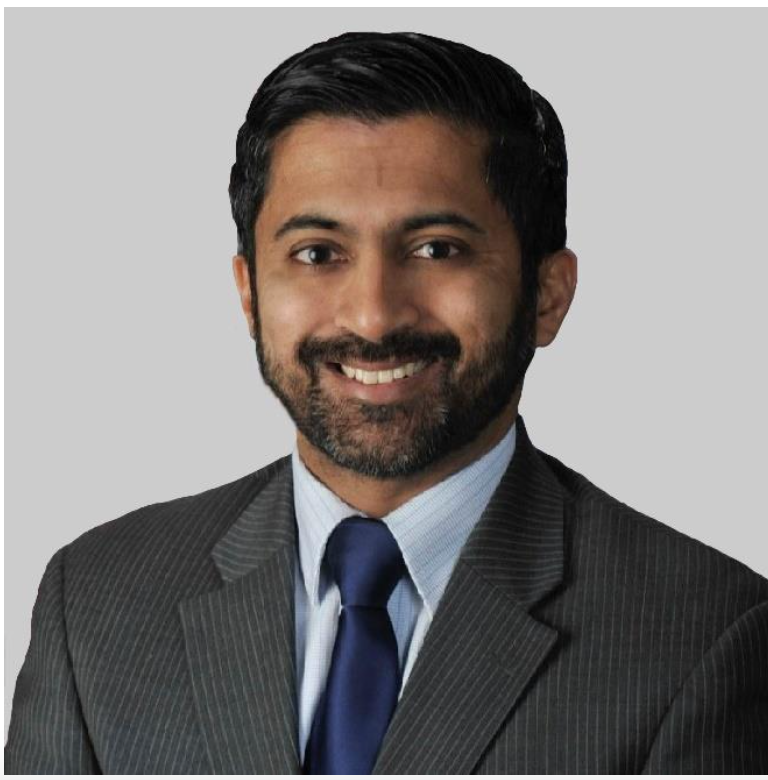 Chirag Parikh. Source: Microsoft
At Microsoft, Parikh was one of two senior directors put in charge of Azure Space at its creation in 2020. His job then was to bring Azure opportunities to enterprises and government entities involved in space initiatives. Along with another senior director, Stephen Kitay, who also worked in space policy for the U.S. government, Azure Space launched a series of projects and partnerships. One of these was an alliance with Elon Musk's SpaceX: Azure offered ground-station services and links to the Azure cloud for business and government customers hitching rides on SpaceX satellite-launching vehicles. Azure Space also partnered with Hewlett Packard Enterprise (NYSE: HPE) to set up Azure cloud services to work with an HPE-powered computer on the International Space Station.
Parikh's and Kitay's levels of experience indicate just how serious Microsoft has been about space opportunities, which it correctly perceives as inextricably tied to U.S. government interests. This effort to partner with government agencies was probably helpful in Microsoft's winning the Azure cloud bid with the U.S. Department of Defense's now-defunct Joint Enterprise Defense Infrastructure (JEDI) project. While JEDI was pulled after years of litigation by Amazon (Nasdaq: AMZN), the experience has put Microsoft in a good position to contribute substantially to the JEDI's replacement, the multi-cloud Joint Warfighter Cloud Capability.
Azure Space Forges On
Parikh's move shouldn't alter the course of Azure Space. Stephen Kitay, the other senior director at Azure Space, is just as serious an asset. He served as deputy assistant secretary of defense for space policy for three years under the Trump administration. He also served as a civilian technical intelligence officer for the government after serving as an active duty officer in the Air Force.
Not surprisingly, one of Kitay's priorities is security. In a recent interview, he highlighted the importance of Microsoft's participation as a founding member of the Space Information Sharing and Analysis Center (Space ISAC), along with a group of top government contractors, such as Northrop Grumman and Lockheed Martin, as well as labs at Johns Hopkins and the University of Colorado, among other supporting entities. "As the first hyperscale cloud service provider to join this member organization, we will share our unique global threat insights to protect critical infrastructure and strengthen cybersecurity expertise in the space community," Kitay told online pub Help Net Security.
Kitay is also devoting resources to expanding Azure Space's ecosystem of partners, which includes satellite operators such as SES and Viasat (Nasdaq; VSAT), along with companies such as KSAT and Amergint that manufacture satellite equipment. Other partnerships include Kubos and Kratos Defense & Security Solutions (Nasdaq: KTOS), which add security to satellite networks. These and other ecosystem allies are helping enhance Azure Orbital, Azure Space's ground station as-a-service, which links Azure to satellite networks. Azure Space also deploys its own data centers and portable, boxcar-sized Azure Modular Datacenters (as pictured below) to fuel the satellite/space edge.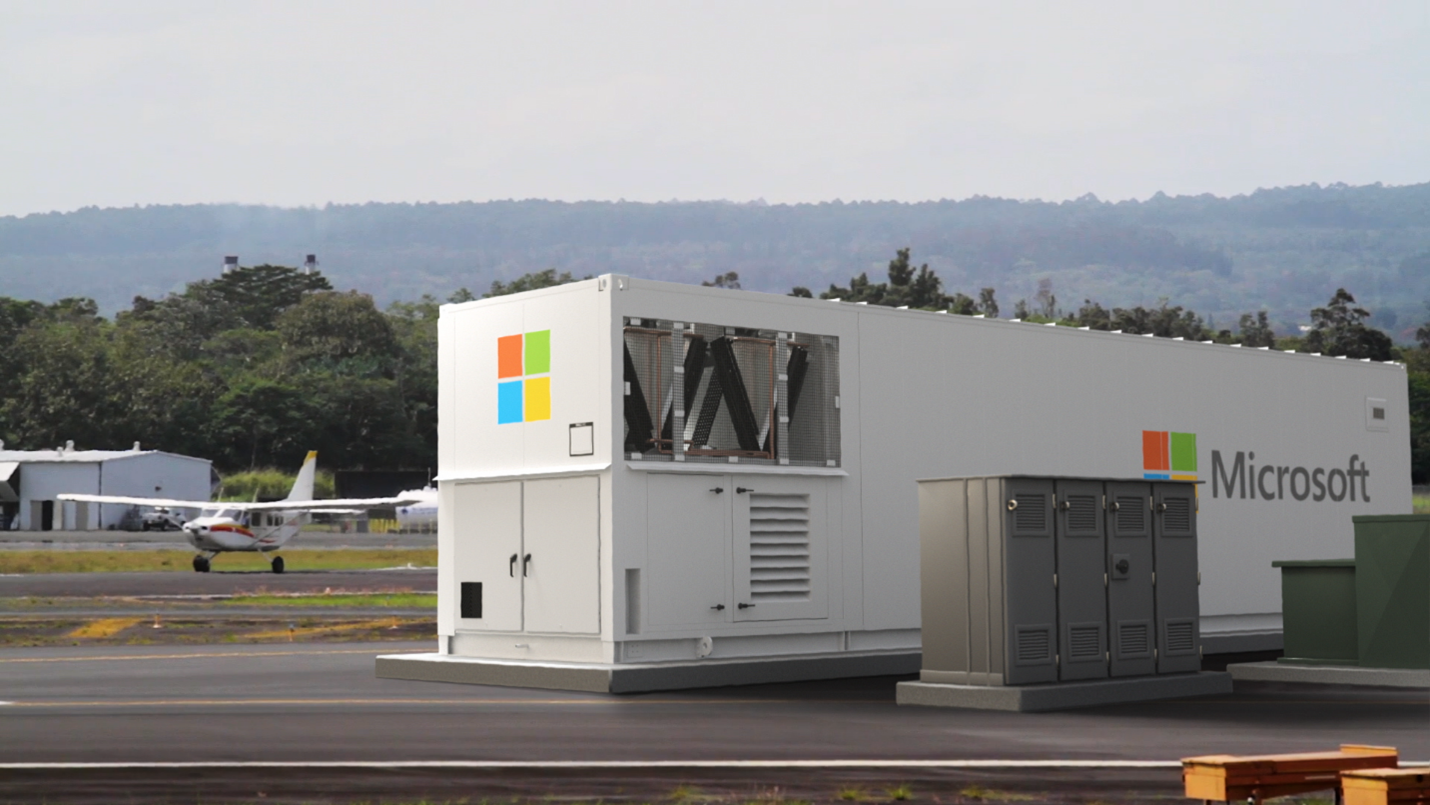 Azure Modular Datacenter. Source: Microsoft
Azure Space may have lost a heavyweight space executive, but it retains its mission to create a secure, multifunctional edge cloud for space that could ultimately prove to be one of Azure's biggest assets.